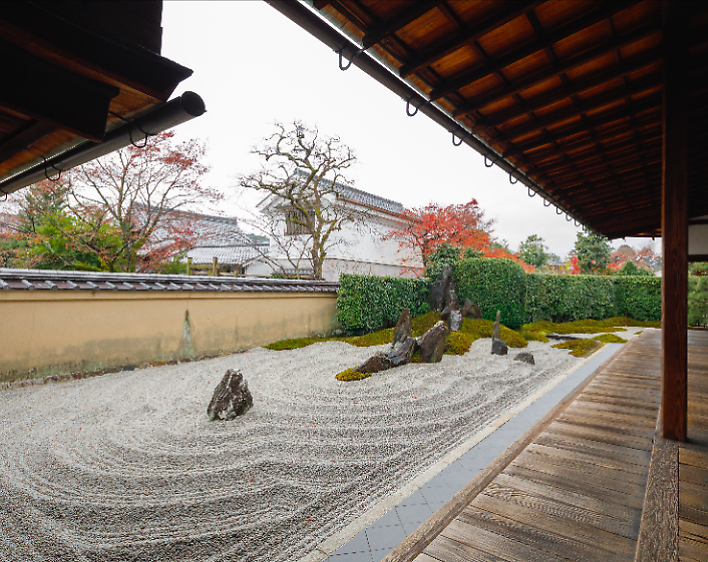 Photo: Daitokuji Temple
If you'd like to learn a little more about Zen garden landscaping and history, Daitokuji Temple is the place to go first. This sprawling Zen temple complex in the north of the city has a range of rock gardens hidden away amongst several sub-temples.
From Daisenin's interconnected rock gardens with their sea of white gravel to Ryogenin's rock garden representing the universe, there's no shortage of symbolic stones to see. Each sub-temple at Daitokuji has its own opening hours and entry fees, but most are open between 9am and 3pm.