Always short on loose change when you need it most? Coca-Cola Japan is releasing its own subscription service that lets you collect drinks directly from vending machines using only a smartphone app.
For a flat monthly fee of ¥2,700, Coke On app users will be entitled to redeem one beverage a day from participating vending machines starting mid-April. Early birds can get even more value out of the service as the subscription will be half price (¥1,350) for anyone who signs up before May 31. Details have yet to be announced on whether the discounted price is only limited to the first month. We sure hope that would be the ongoing price once you sign up during the promotion period – because that works out to just ¥43 per drink (for months with 31 days).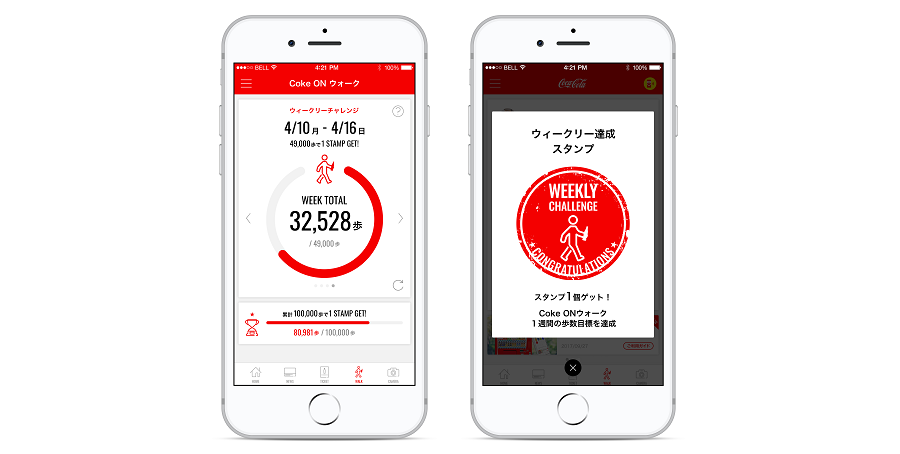 You don't have to be a Coke drinker to enjoy the benefits, either – there's a wide range of other beverages from the Coca-Cola Japan Company, from iced green tea to ginger ale. You would, however, need to make sure you pass a Coke On vending machine regularly for the subscription to be worth it.
If getting a drink from a vending machine every day sounds like a bit much to you (it does to us), it's still worth downloading the Coke On app, because even without the subscription, you can redeem free drinks just by walking. That's right – hit the target number of steps in a week and the app will reward you with a free drink. Just be sure to recycle the bottle when you're finished with it.
More from Time Out
Take our Time Out Index survey and tell us what life is like in Tokyo
KitKat Chocolatory in Shibuya now offers KitKat and whisky pairing
Japan to provide up to ¥7,000 discount per person per night for staycations

Watch these performances of the Yamato taiko drummers for free on YouTube
teamLab has a new interactive exhibition in Ginza – and it's free
Want to be the first to know what's cool in Tokyo? Sign up to our newsletter for the latest updates from Tokyo and Japan.