There's a Japanese Zen Buddhist expression that goes something like: 'every step is a place to learn'. That's the adage that inspired this latest installation from teamLab, titled 'Walk, Walk, Walk Home'. In this art displayed at Ginza 456, an ensemble of mystic creatures and townspeople are on a continuous journey to places unknown. Because the point of the exhibit – a collaborative project with telecommunications company KDDI – is to emphasise the connectivity between people around the world, it's made so that anyone can interact with it from anywhere.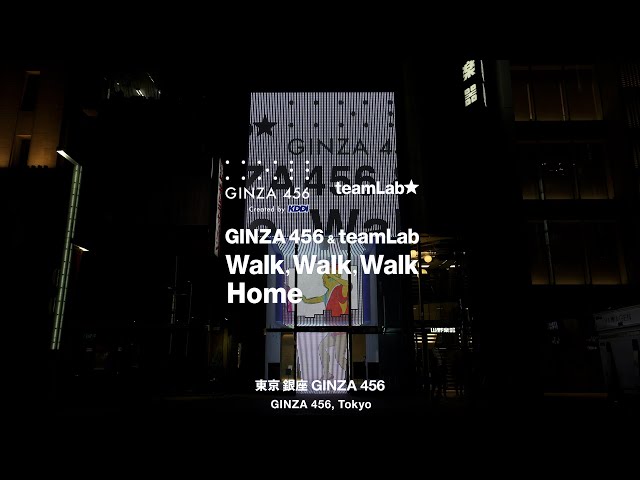 How to experience the art in Ginza
The display at Ginza 456 will be up until May 11. While the exhibit is free, reservations are required so as to avoid overcrowding the venue. Up to eight participants are allowed per 45-minute slot from 10.30am daily (last admission 6.45pm). You can book a time slot via the event website.
To send your very own character off on a journey in the teamLab universe, pick one of the beings then colour it in. Once your creation is ready, it will be scanned so your character will walk into digital art mural, travelling through its fields and bamboo forests.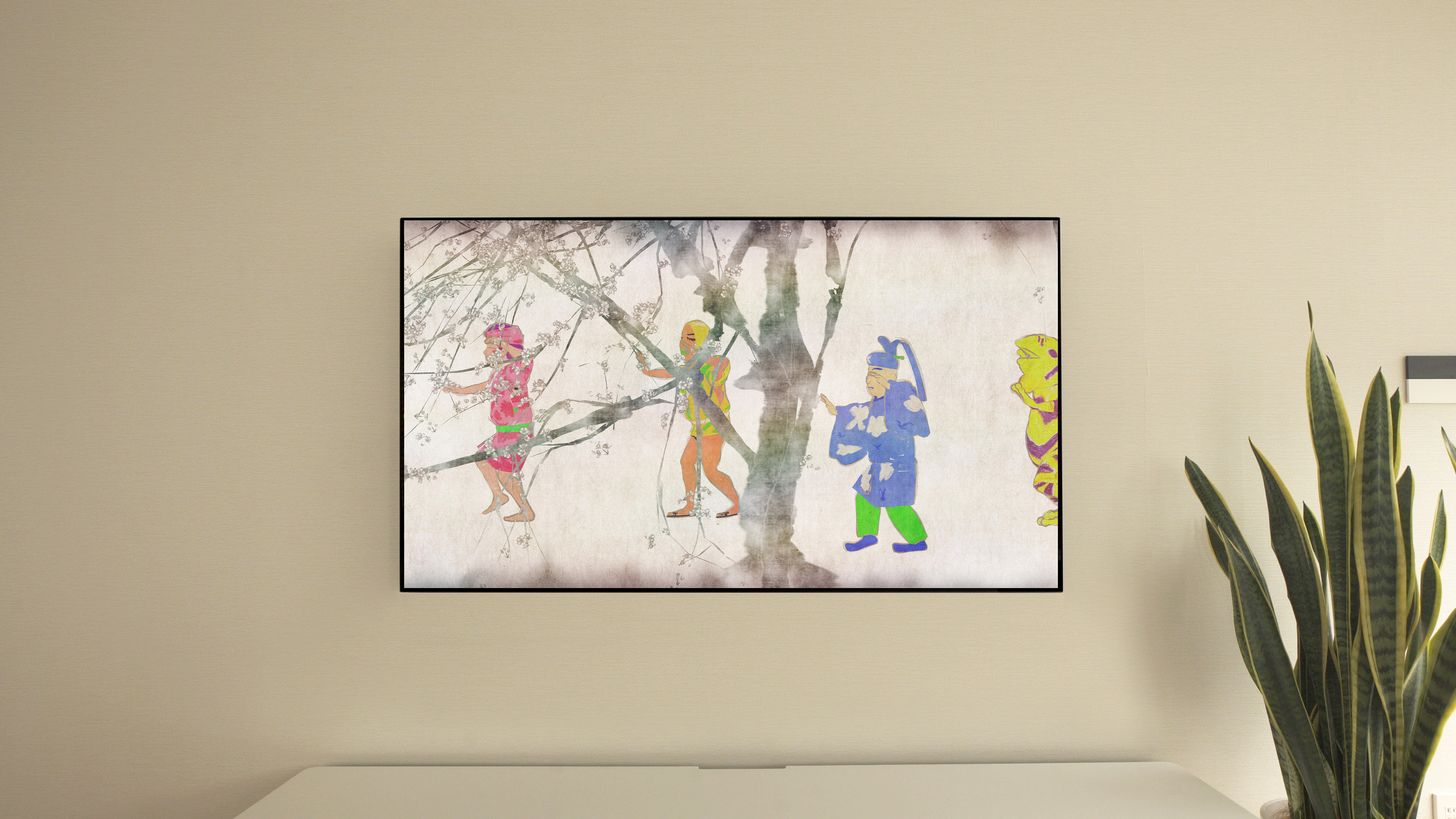 How to experience the art from home
Not in Ginza? You don't even have to be in Japan to witness this journey. The artwork is also live-streamed on YouTube, so it can be viewed from whatever part of the world you're in.
You won't miss on the opportunity to add your own characters to the digital art, either, as there are free templates available for download online. You can print out the outlines to colour them in, or colour in the digital version through your smartphone. One you're happy with your work, upload it to the system and wait for it to appear on the Youtube live-stream.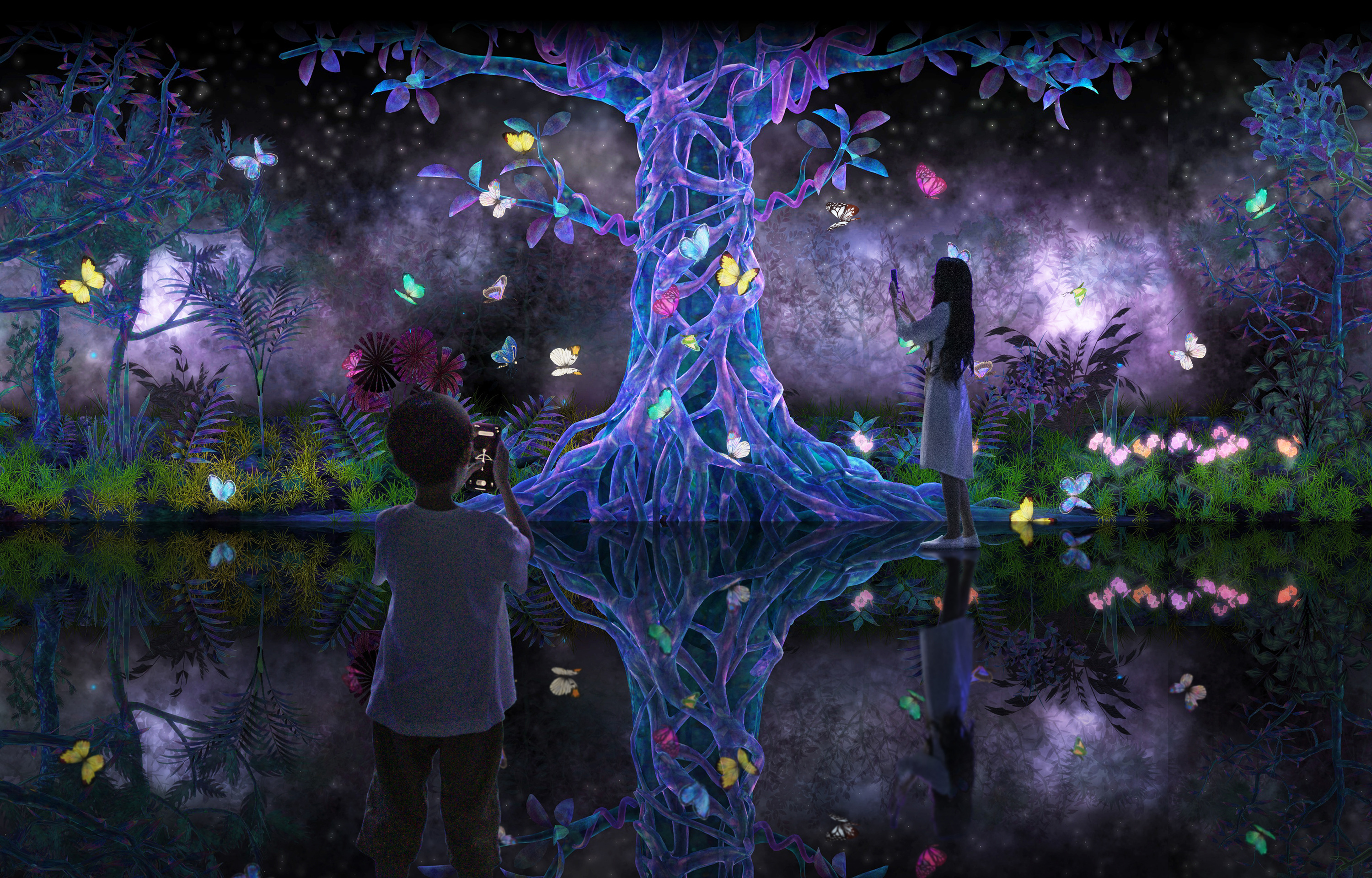 Catch more teamLab
After the 'Walk, Walk, Walk Home' exhibit is concluded, another interactive work titled 'Catching and Collecting Flutter of Butterflies Beyond Borders' will take its place from May 14 until the end of July.
There's even more teamLab art popping up around Japan right now. The group's first-ever digital art sauna is currently running in Tokyo. Plus, a new interactive exhibition is scheduled to take over a former soy sauce storehouse in Okayama in April.
More from Time Out
Take our Time Out Index survey and tell us what life is like in Tokyo
See Gucci-themed virtual cherry blossoms at Tokyo Tower for free
How to watch the Tokyo Olympic Torch Relay via live-stream
Daiso has a new lifestyle store in Shibuya selling affordable, minimalist homeware
Can you – and should you – go see the cherry blossoms in Tokyo this year?

Want to be the first to know what's cool in Tokyo? Sign up to our newsletter for the latest updates from Tokyo and Japan.