When karaoke bars in Japan reopened with new Covid-19 coronavirus safety rules, wearing a face mask was initially classified as essential, except at some venues, where – bizarrely – the singer didn't have to wear a mask. As more people are masking up, one karaoke chain has developed a special vocal effect for mask wearers.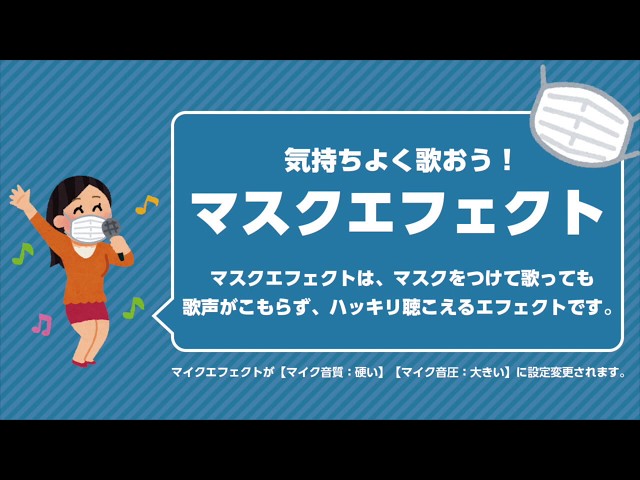 Japanese karaoke parlour operator Joysound has just released a brand new effect that enhances a singer's voice behind the mask. Check out the comparison video from Joysound above, which shows how much of an improvement the new feature is. The singer's voice sounds a lot more crisp and less muffled with the so-called 'mask effect' turned on.
If you're looking to try this out on your next karaoke outing, the feature is already available at all Joysound-operated karaoke bars, along with venues across Japan which use the Joysound karaoke system.
For tips on how to go out safely in Tokyo, or anywhere for that matter, read our guide.


More news
Airport coronavirus testing centres in Tokyo and Osaka could open in September

This forested park in Saitama prefecture is getting a new teamLab exhibition
JR Hokkaido is offering half-price rail passes until January 2021
Please scream inside your heart: Japan's new roller coaster rule becomes motto for 2020
Learn about Ainu culture at the Upopoy National Ainu Museum and Park in Hokkaido