This 74-acre plot of land in Chiba is here to help you fulfil the ultimate dream: to run away from the city and retreat into a quiet life on a farm – at least for a weekend. Kurkku Fields is a sustainable farm that aims to rebuild the connection between people and their food sources using ethical farming methods.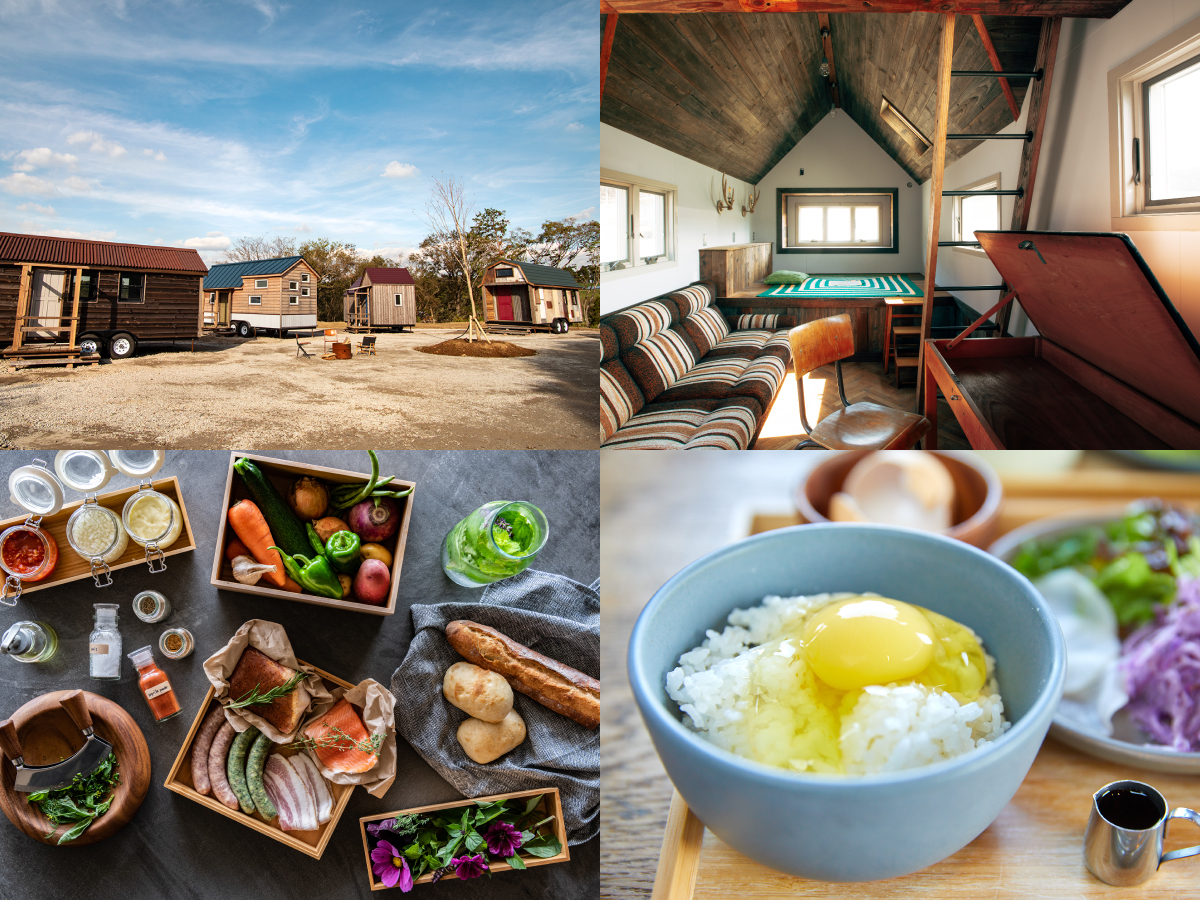 An endeavour 13 years in the making, Kurkku Fields was founded by Takeshi Kobayashi to provide a way for people to take a more active role in the future of our planet. The facility was temporarily closed due to coronavirus, but re-opened this month with newly established safety protocols.
In addition to growing organic fruit and vegetables, the farm also raises animals in a stress-free environment, including goats, chickens and cows. At the on-site farm-to-table restaurant, Kurkku Fields Dining, fresh eggs with golden yolks are used to make fluffy chiffon cakes, goats' milk for gelato and cows' milk for burrata.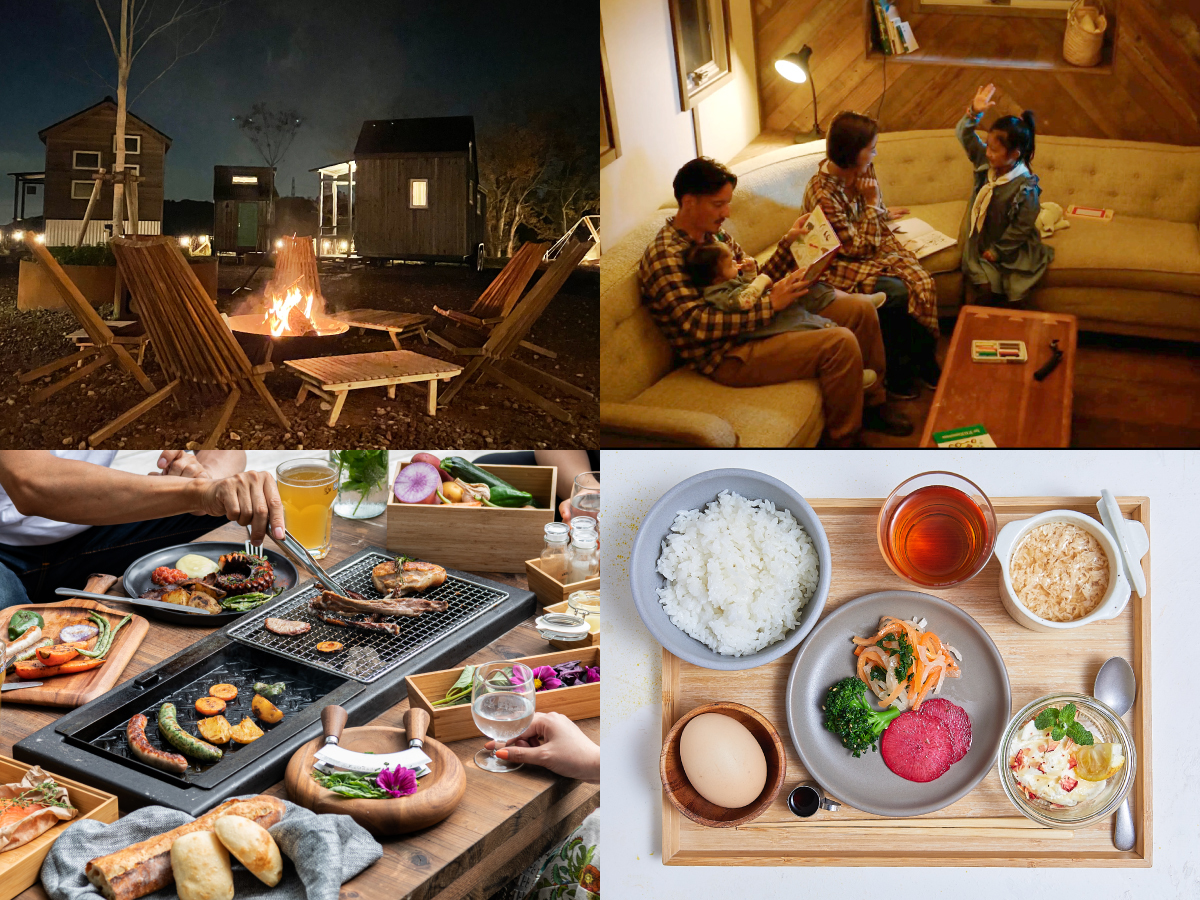 The farm is a perfect retreat for gourmands who care about where the food they eat comes from, but more importantly, it demonstrates the necessary steps we need to take to move towards sustainable living. From the biogeo water filtration system to the solar energy field, the property is an example of how thoughtful design, traditional practices and new technology can make a big difference to our environmental impact.
When you're not exploring the edible garden or taking a pizza workshop, you can tour the art installations at the farm, which include two exhibits by Yayoi Kusama – there's even one of her famous Infinity Rooms.
If you're looking to spend a night on the farm, accommodation comes in the form of caravans which have been modified with wooden floors and paneling for a cosy rustic feel. Each caravan can fit between three to five people, but you won't feel cramped as you'll also have access to a separate lounge area complete with books and classic records for some downtime.
Overnight plans including breakfast and dinner start from ¥13,480 per person, though you can also see what Kurkku Fields has to offer by just going for an afternoon, touring the farm and sitting down for a meal at the restaurant.
The facility is roughly 90 minutes by bus from Tokyo Station. You can get there by riding the Keisei Bus to Kisarazu Kaneda Bus Terminal before transferring onto a second bus bound for Awa-Kamogawa, which will take you to the entrance of Kurkku Fields.
Looking for more great weekend getaways? Check out our list of the best day trips from Tokyo.
More from Time Out
Tokyo is the fourth most livable city in the world in 2021
The cloud-viewing Unkai Terrace in Hokkaido is getting an extension this August
Introducing emochi, the emoji-shaped mochi by Japanese sweet shop Tamazawa
This traditional shopping street near Sensoji in Asakusa is at risk of disappearing
McDonald's Japan is releasing a Pokémon collaboration with Pikachu desserts
Want to be the first to know what's cool in Tokyo? Sign up to our newsletter for the latest updates from Tokyo and Japan.