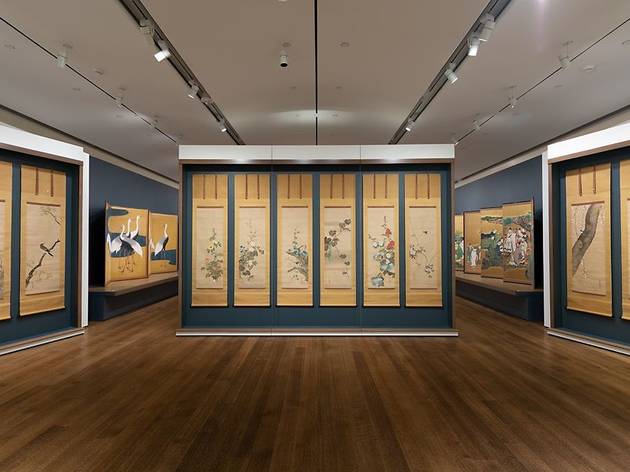 Learn about classical Japanese art with this online exhibition from the Harvard Art Museums
Go beyond the canvas with this in-depth look at Edo-era paintings from the Feinberg Collection
Posted: Friday May 29 2020, 5:20pm
Japan's state of emergency has been lifted, but before you rush out for a post-emergency museum visit, it's worth taking a look at the incredible online exhibitions still being offered by museums in Japan and around the world.
For an in-depth look at Japanese art, check out 'Painting Edo: Japanese Art from the Feinberg Collection', an exhibition presented by the Harvard Art Museums. The art institution is still closed due to the coronavirus, but the exhibition's digital companion includes Vimeo videos where the curator takes you through the highlights. There's also an online tour on Google Arts & Culture, and you can expect a preview of more than 120 works from the exhibition.
'Painting Edo' is the largest exhibition ever presented by the Harvard Art Museums – and although it's only online for now, you can still get a feel for the depth of this expansive collection. The Google tour is the ideal way to experience the exhibition and get a glimpse of Japan's early modern era with artworks from the Edo period (1615-1868). The art explores the historical period as well as the city of Edo (now known as Tokyo) through decorative scrolls, folding screens, woodblock prints and more.

There are a total of six videos on Vimeo which are the perfect way to learn more about the artworks. They shed some illuminating insights into these classical Japanese art and how they reflect the society of that time. Start with the introduction to Edo paintings, then move on to the art talks and a behind-the-scenes walkthrough of the expansive collection.


More virtual art tours and exhibitions
Visit the top museums in Japan from home
Explore Tokyo's teamLab Borderless with these videos
See more than 60 art exhibitions with Galerie Perrotin
View the Nakamura Keith Haring Collection online for free
Get these classical Japanese paintings as free Zoom backgrounds
Share the story