[Update, June 1] Due to setbacks caused by the coronavirus pandemic, the grand opening of the Gundam Factory as well as the special summer preview have now been postponed. More details will be announced later, but it is anticipated that the new opening will be scheduled for the end of the year.
***
[January 23, 2020] The Port of Yokohama is about to get a whole lot more exciting with plans to open a Gundam Factory in autumn this year. The project includes building an 18-metre-tall Gundam that moves, along with a 25-metre-tall dock surrounding it.
This isn't the first life-size Gundam to be erected in the city, as Odaiba is famously home to the RX-0 Unicorn Gundam, but its mobility is limited compared to the new model that will be built in Yokohama. The new model will be able to move its limbs as well as its fingers to make a fist or a 'peace sign', among other commands.
Building the moving Gundam hasn't been an easy feat. A YouTube series released by Gundam Channel reveals the challenges of finalising a design for the new model as the creatives behind the project try to determine how close to the original Gundam the new model should be, or if they should give it a more modern look. Engineers have also been challenged with the weight restrictions they were given, as any piece that was over the weight limit could cause another part to break off.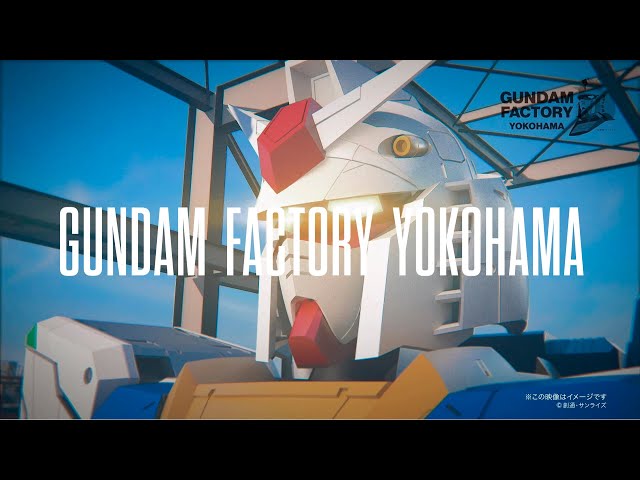 The Gundam will only be open for one year from October 2020 to October 2021. However, there will be a special programme this summer from July to August where visitors can catch a sneak peek of the facilities and go up to the observatory deck on the Gundam Dock Tower, which will bring you up to eye-level with the robot.
The Gundam Factory, directly opposite the Gundam Dock, will feature shops, exhibitions and a Gundam Cafe where you'll be able to order local favourites as well as Gundam-themed food and drinks. There will also be an 'Academy', where those curious about robotics can learn hands-on about how robots are designed and structured.
In the meantime, meet these robots in Tokyo. Or, if you are a fan of cartoon characters, check out the recently opened Snoopy Museum as well as the Doraemon Museum.