There's never a bad time to visit Tokyo Disney Resort with its two theme parks and array of amazing attractions. But if you're lucky enough to be heading to the parks from mid-April 2023, then you can celebrate Tokyo Disney Resort's 40th anniversary.
The Dream Go Round event will mark the 40th anniversary of Tokyo Disneyland, which opened in 1983 as the first Disney park outside of America. Both Tokyo Disneyland and Tokyo DisneySea – the latter opened in 2001 – are taking part in the year-long festivities from April 15 2023 until March 31 2024. Here's what to expect.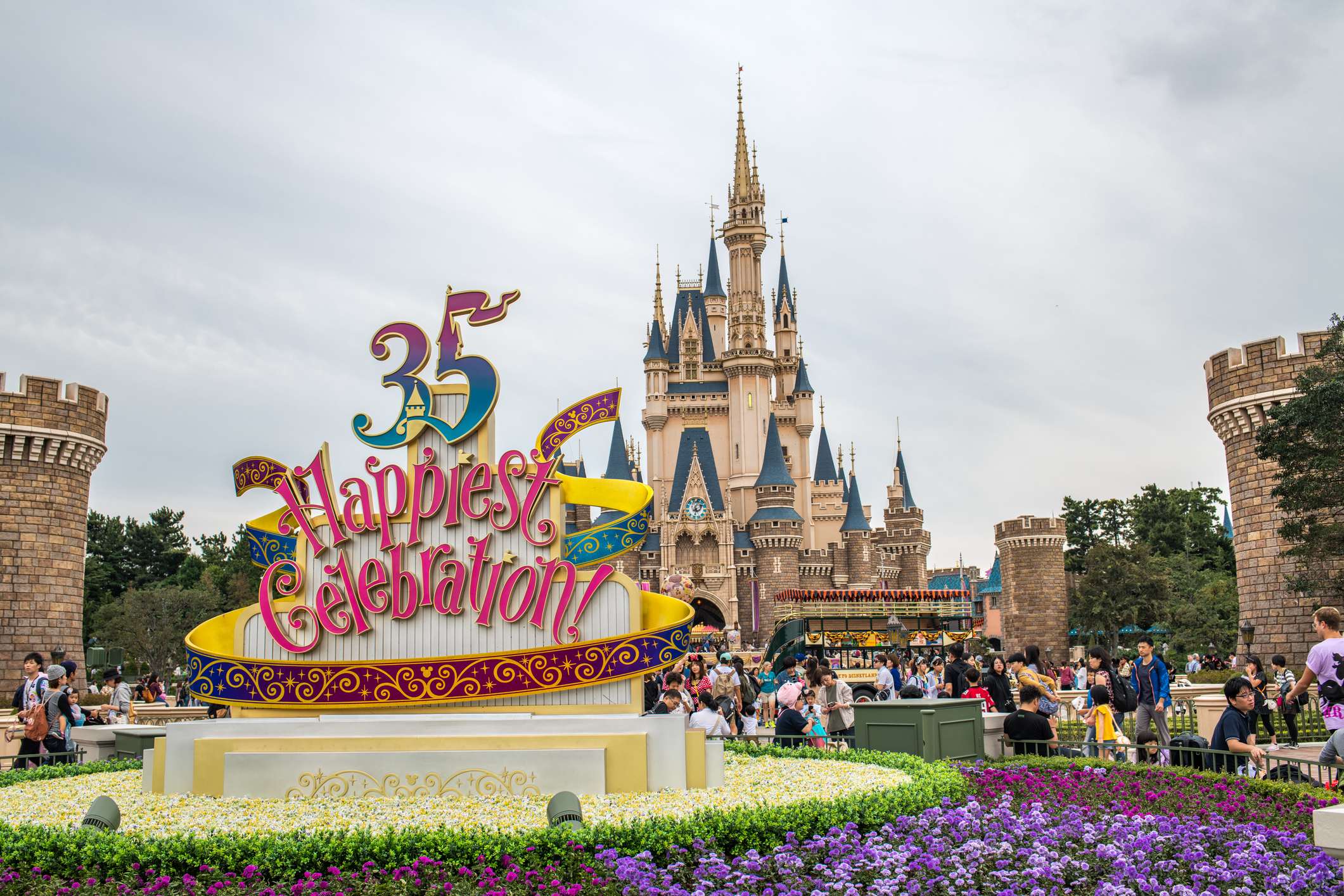 New parades
One of the major highlights of the celebration is the new Harmony in Color parade at Disneyland. It includes characters from Disney movies such as 'Zootopia', 'Moana' and 'Wreck-it Ralph', as well as long-time favourites like Mickey Mouse, Tinkerbell and Donald Duck. DisneySea also has a special parade called Let's Celebrate with Color, which takes place over water with popular Disney characters in new costumes.
Anniversary goods
No trip to Disney is complete without souvenirs, and during the event you can buy limited-edition anniversary goods. Check out the full range on the website, which includes plushies, clothing, mugs and sweets. The special anniversary goods are available from April 10 at stores in both Disneyland and DisneySea.
Special menus
You can dine on special food, too. Blue Bayou, which has been open since Disneyland's first day, is serving a course meal of bacon quiche, roast beef and dessert (¥7,000). Other anniversary dishes include a seafood set with shrimp and mussel spaghetti (¥3,600) at Eastside Cafe, a steak plate (from ¥2,980) at Center Street Coffeehouse and unagi donburi (eel rice bowl; ¥3,500) at Restaurant Hokusai. See more details about the special meals here.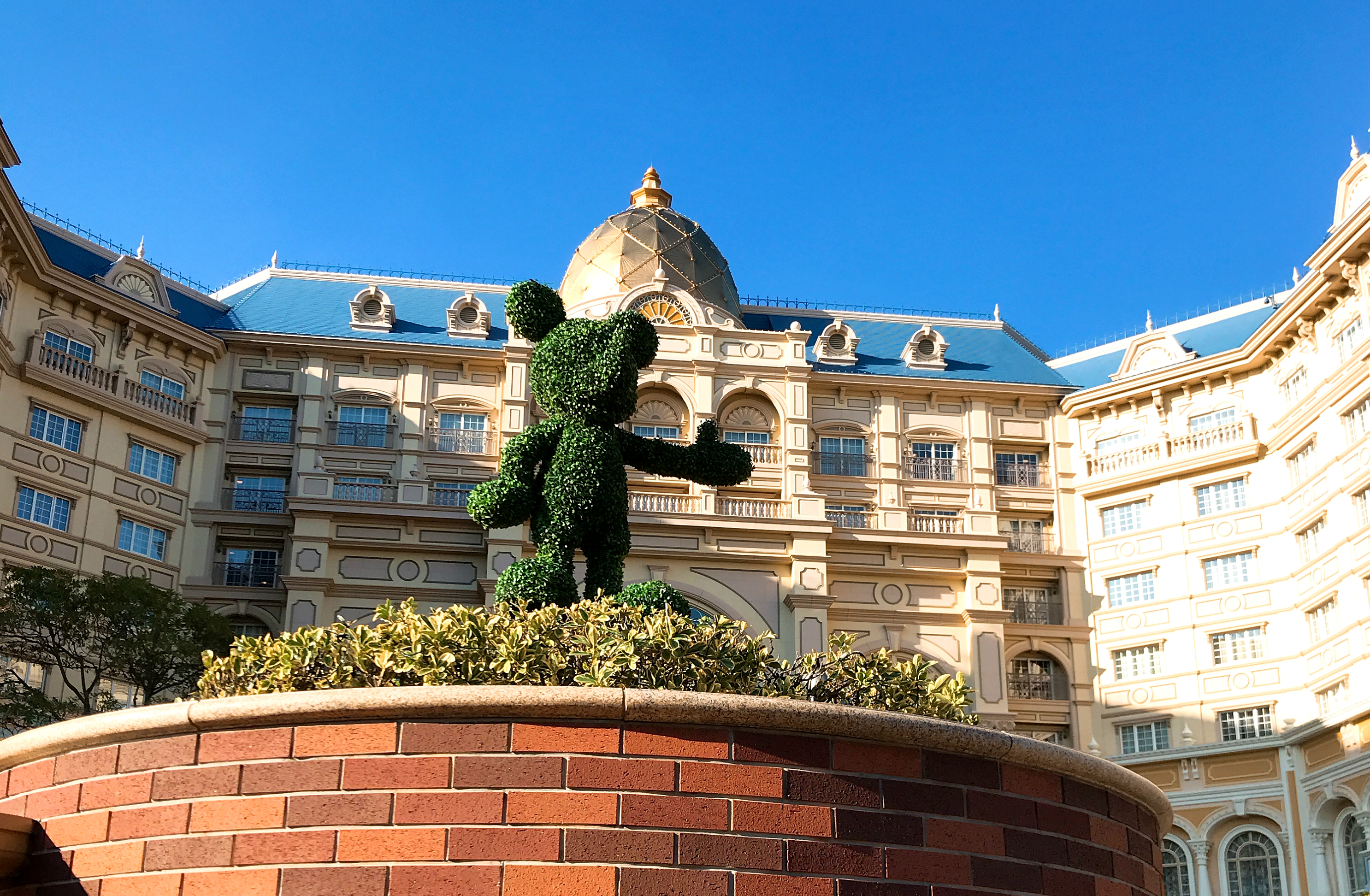 Hotel packages
An ultimate Disney experience is to spend the night at one of the resort's five official hotels. During the anniversary, Tokyo Disneyland Hotel and Tokyo Disney Celebration Hotel are offering special stay packages with rooms decorated for the occasion. Anniversary rooms at Tokyo Disney Celebration Hotel are ¥23,500 per night, while a stay at Tokyo Disneyland Hotel is ¥78,000 per night with a commemorative room key that you can take home, an anniversary pouch and an exclusive drink from the hotel's Canna restaurant.
To find out more about the Dream Go Round anniversary event, visit the website. And before you go, check our ultimate guide for tips on how to make the most of your time at Tokyo Disneyland and DisneySea.
This article was published on February 7 2023 and updated on April 7 2023.
More from Time Out Tokyo
Japan to drop Covid-19 border measures on May 8
Survey ranks Fushimi Inari Shrine in Kyoto as one of the world's worst tourist attractions
You can now camp out at these desert islands in Japan – with equipment provided
Sesame Street doughnuts are coming to Krispy Kreme in Japan
Burger King in Japan brings back its beloved matcha dessert pie
Want to be the first to know what's cool in Tokyo? Sign up to our newsletter for the latest updates from Tokyo and Japan.