Nihonbashi, once Tokyo's bustling financial hub and more recently home to one of Tokyo's coolest neighbourhoods, is getting a brand new art hotel. BnA Wall is located in a quiet neighbourhood, just across from the upscale Commissary food hall. Here's a first look at what to expect inside this cross between a gallery and a hotel.
Unlike your average hotel, these rooms are made for art lovers and each one has its own unique design created by a local artist. The entrance opens onto a spacious lounge featuring a café and bar by the team behind Shibuya Oiran. You don't have to be a guest at the hotel to stop by for a drink or to get some work done in front of the colourful six-metre mural.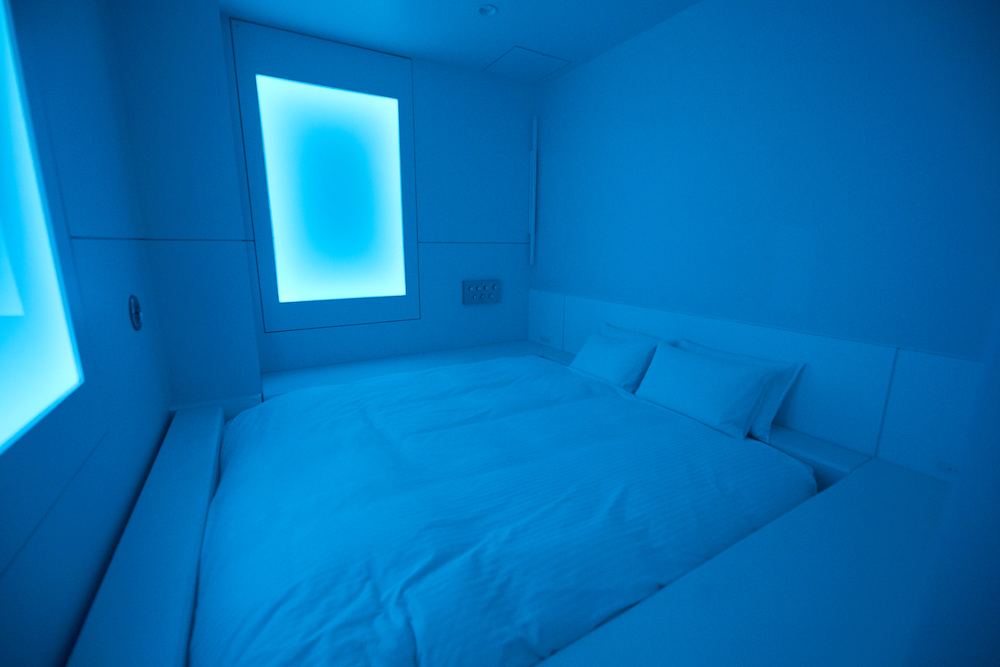 There are 26 rooms in total spread across the top three floors of the hotel. Each has been carefully designed by 23 different artists over the past year. Each room has a specific theme, so guests can pick a place to stay based on their preferred art style. Those looking to relax during their trip can book the Float Room – it's equipped with ambient lighting and sound settings that will help you sleep and meditate during your down time.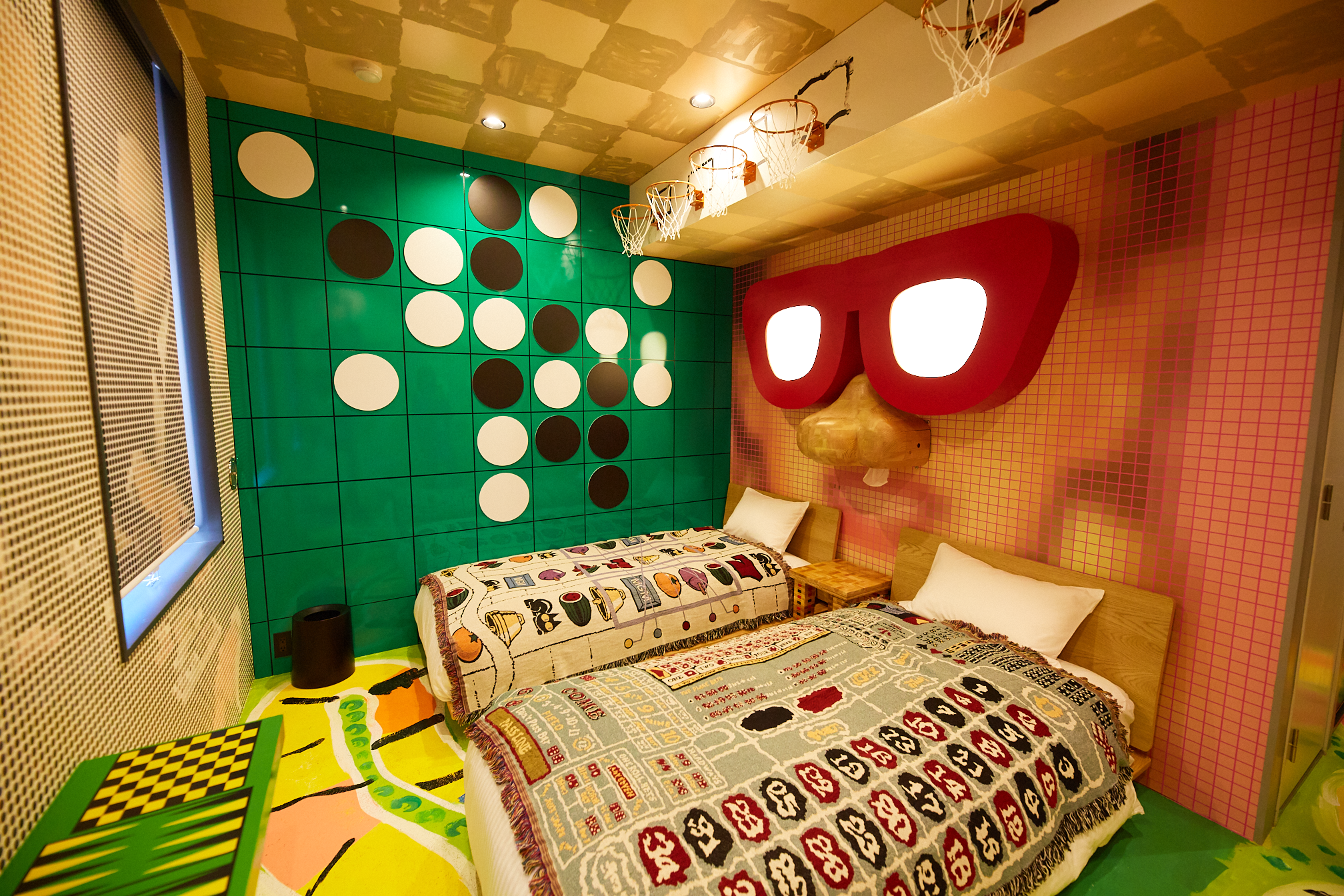 If you're looking for something more exciting, the Hardcore Game Room has an entire wall dedicated to the board game Othello and basketball hoops above the beds. There's also a gigantic wooden figure of a nose attached behind the headrest where the tissue and light switches are located under the nostrils.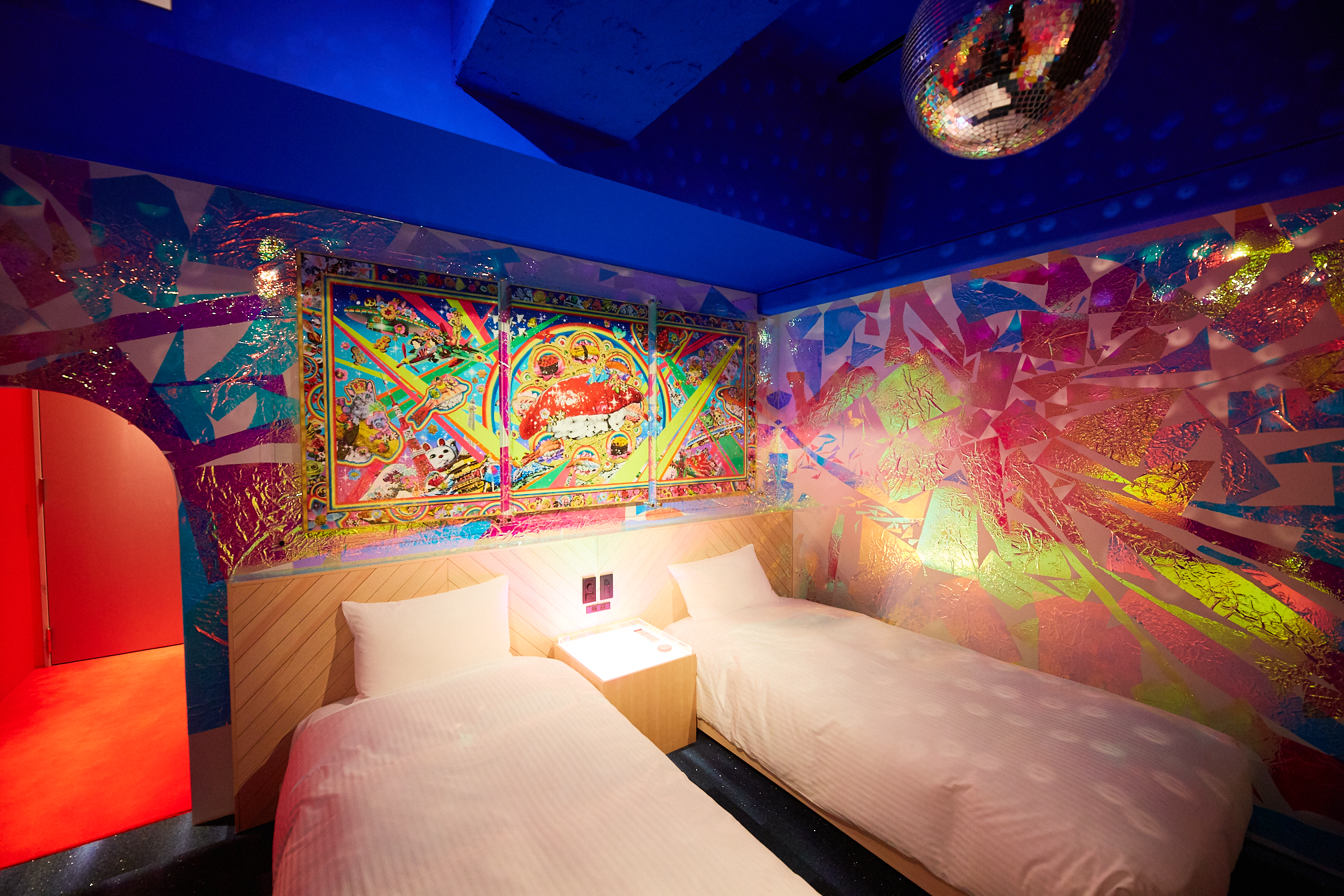 The Sushi Wars Room is also as chaotic as it sounds, with all four walls covered in holographic wallpaper, and a colourful art piece featuring nigiri sushi and cats. The room even has a disco ball to complete the psychedelic look.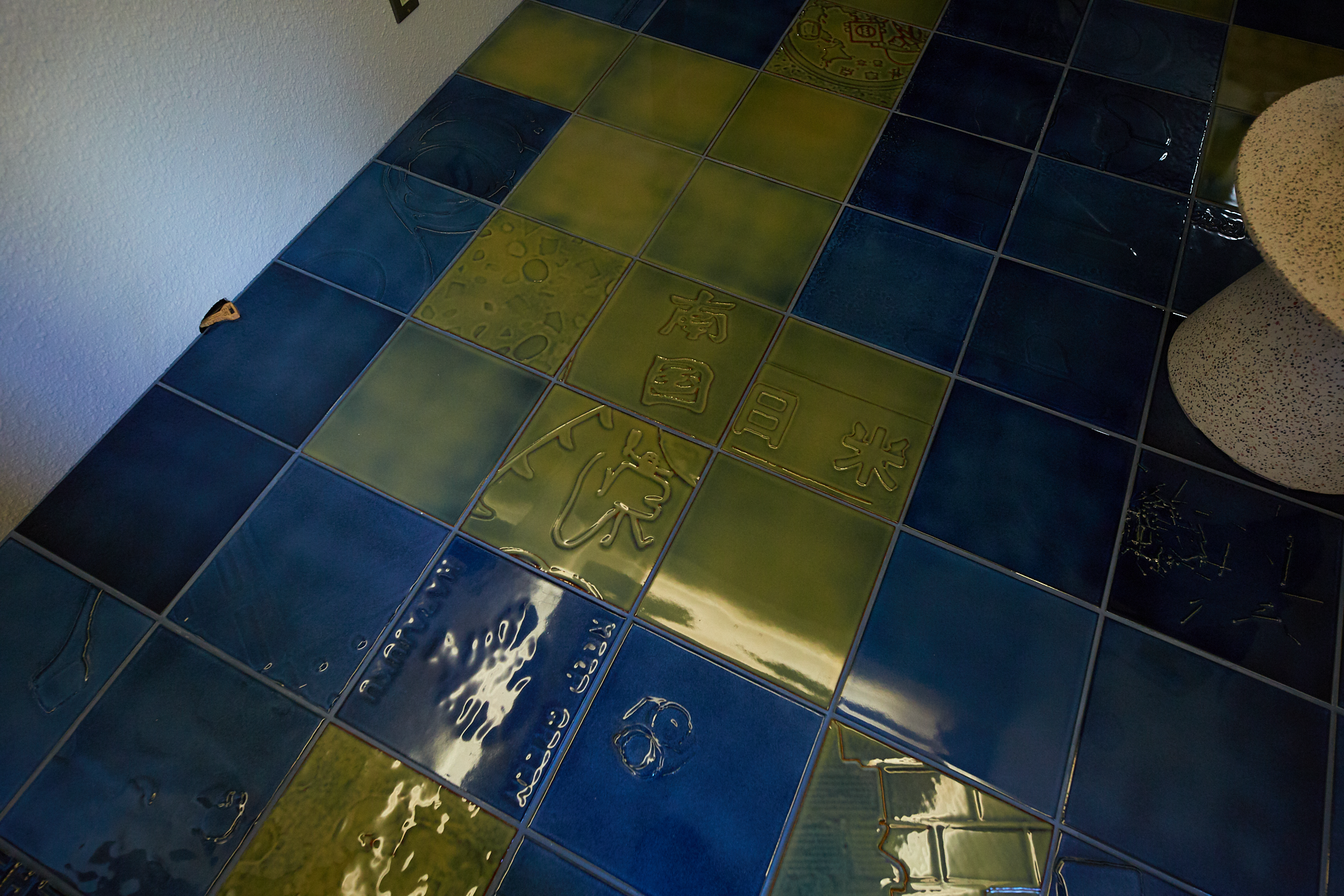 The Daytime's Daydream Suite located on the third floor is the biggest and most serene of them all. The floor is covered in tiles etched with patterns made from 3D scans of everyday objects like manhole covers, umbrellas and even cigarette butts found all over Tokyo.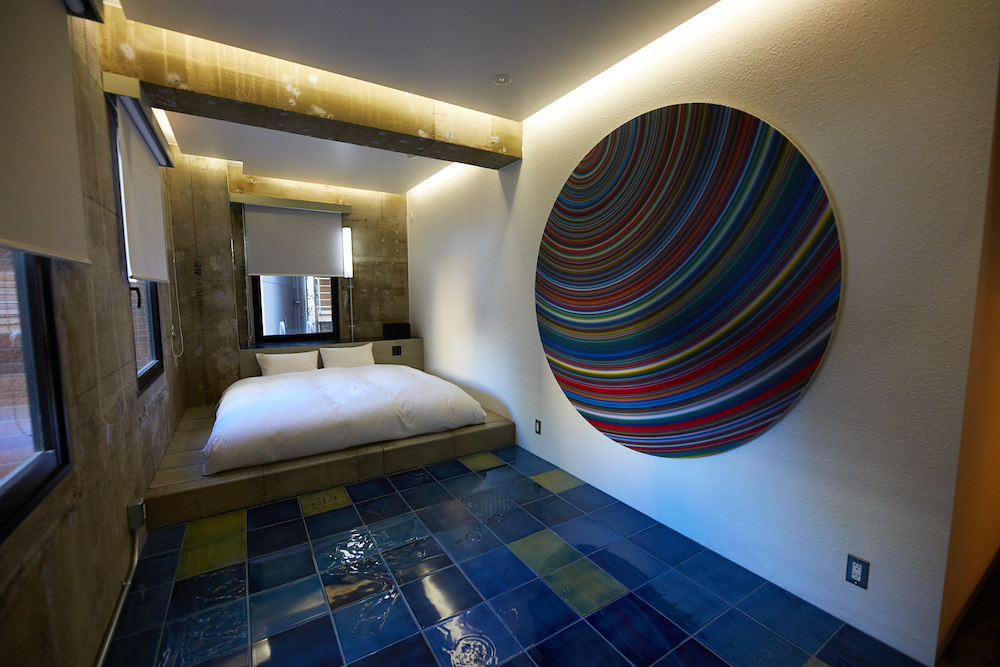 From the window, you'll be able to get an impressive view of the neighbourhood, but you'll want to keep a close eye on your room – there are little mouse figurines hidden all around the suite.

More news
Kyoto now has an adorable Hello Kitty-themed hotel room
Suntory is releasing new limited edition whiskies worldwide in May
Immerse yourself in a digital art sauna by teamLab
In photos: Kyoto's Kinkakuji temple reveals its new look after a four-month renovation
This vacation home in Osaka has a Japanese bath with light projection show

Want to be the first to know what's cool in Tokyo? Sign up to our newsletter for the latest updates from Tokyo and Japan.