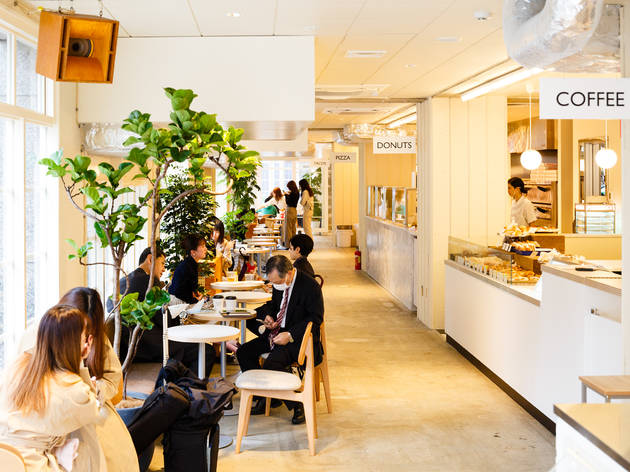 1/7
Photo: Keisuke Tanigawa
Commissary Nihonbashi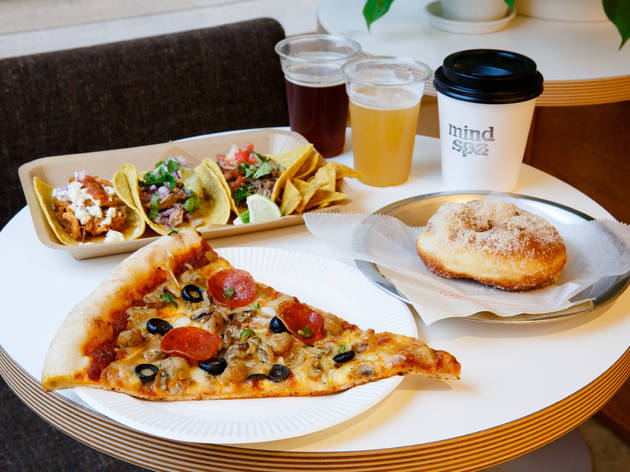 2/7
Photo: Keisuke Tanigawa
Commissary Nihonbashi
3/7
Photo: Keisuke Tanigawa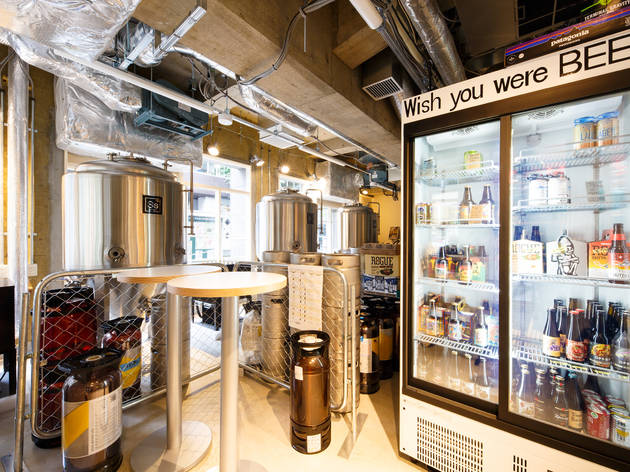 4/7
Photo: Keisuke Tanigawa
Our Craft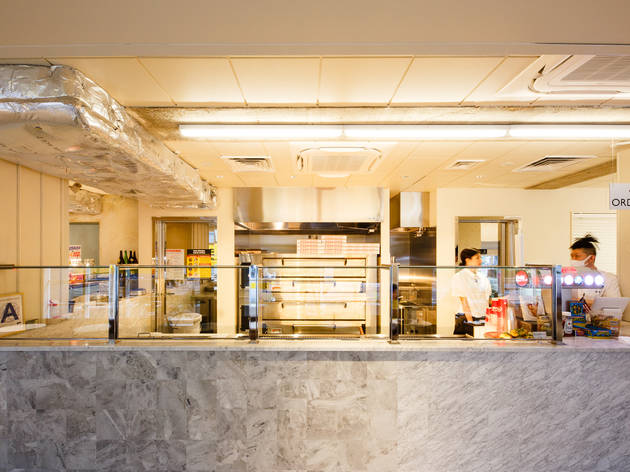 5/7
Photo: Keisuke Tanigawa
Pizza Slice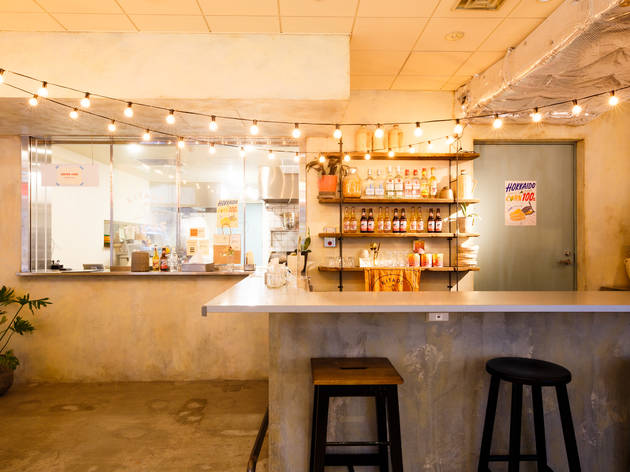 6/7
Photo: Keisuke Tanigawa
Kitade Tacos
7/7
Photo: Keisuke Tanigawa
Mind Spa Coffee
Nihonbashi's hip new food hall Commissary has pizza, tacos, craft beer and more
Enjoy food and drinks including coffee and pastries from five of Tokyo's most popular vendors under one very fancy roof
The last six months have seen a series of food halls open across Tokyo, each with a diverse selection of excellent fast-casual or international dining options – there's Eat Play Works in Hiroo, Chaos Kitchen in Shibuya, and Toranomon Yokocho, just to name a few. In September, Nihonbashi got its own new multi-venue space with the opening of Commissary in Nihonbashi.
A commissary is a commercial kitchen where food service providers prepare and store food, and Commissary acts as the central kitchen for five vendors to supply their other locations around the city. But this is more than just a giant pantry – Commissary also offers eat-in and takeout food on-site. You can order from any or all of the venues, then choose a seat and dig in – it's a simple and laid-back affair.
Each vendor has a counter on one side of the room, while on the other side is banquette seating along large, street-facing windows. The entire space is a mix of concrete, white tiles and chrome finishings, making it feel part diner and part renovated warehouse.

Note that the venue is cashless, so remember to bring your cards. And if you have time on your side, be sure to take a short stroll down the road to Nihonbashi's Kabutocho district, named Tokyo's coolest neighborhood in 2020.
RECOMMENDED: The 10 things you must eat in Tokyo
More great food spots in Tokyo
This new mall under the tracks between Yurakucho and Shimbashi stations has stellar unagi, wine-pairing tempura, and more
Tokyo Station's underground shopping centre has expanded, with 60 new restaurants, bars, cafés and shops
The old financial district near Nihonbashi Station is Tokyo's newest hotspot, boasting craft beer, dessert and modern dining