Like most music festivals this year, Summer Sonic has had to do things differently due to Covid-19. In July, the festival streamed past concerts from its archive over a couple of weekends, and now it's sharing more big-name performances from the last 20 years.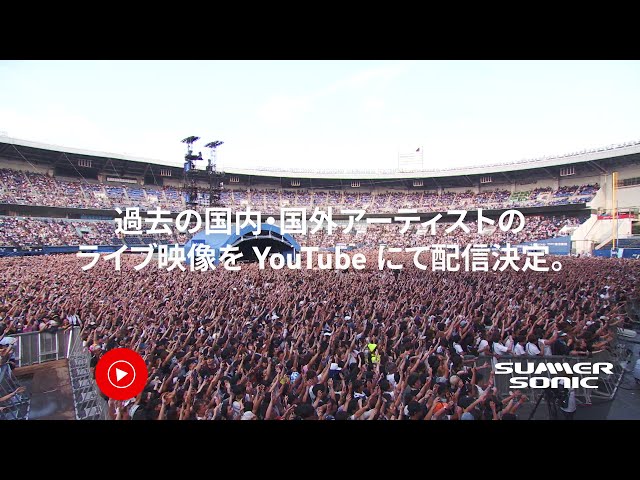 Summer Sonic Highlights will be streaming on YouTube from November 27 to 29, featuring a selection of Japanese artists and international headliners. Artists include The 1975, Babymetal, Bananarama, The Chainsmokers, Daft Punk, Girls' Generation, Green Day, James Brown, Kyary Pamyu Pamyu, Lady Gaga, Radiohead, Shawn Mendes, Zedd and more. For the full line-up, check out the official list.
It's completely free to watch, but the stream on November 28 will ask for donations via YouTube's Super Chat feature. The proceeds will go towards the Music Cross Aid fund, which provides support for the live entertainment industry in Japan.
The special streaming event also includes limited-edition Summer Sonic official goods and T-shirts, which can be purchased online until Monday November 30.
To watch the shows, tune into Summer Sonic's official YouTube page here. The first day of streaming will run from 7pm JST on November 27 to 6.30pm JST on November 28. The second day will start at 7pm JST on November 28 and run until 6.59pm JST on November 29.
More from Time Out Tokyo
All the classic Godzilla movies are coming to Netflix Japan in December
The new Haruki Murakami Library at Tokyo's Waseda University will open in 2021
McDonald's Japan now offers a Godiva chocolate frappe
This year's Sagamiko Illumillion event features Pokémon-themed light displays
Nintendo reissues the '80s Game & Watch with Super Mario Bros