Whether you're stuck at home in Tokyo or overseas, there are many ways to virtually travel around Japan, from visiting an online Pokémon theme park to riding roller coasters. Now, history buffs can explore – and even 'stay overnight in' – a real Japanese castle without leaving the house.
Located in Hyogo prefecture, Ozu Castle was constructed in the 14th century but has been rebuilt over the years, and the current structure dates to 2004. Designed by Nipponia Hotel, you can now visit Ozu Castle and its surroundings all in virtual reality for free.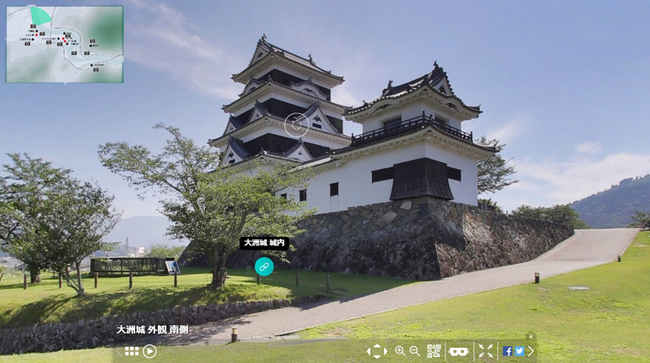 Start your trip by visiting the old town, where you can walk around the exterior of the castle, plus check out the Ozu Red Brick Museum, Nipponia Hotel and a local Buddhist temple.
Next on the itinerary is Garyu Sanso, a nearby mountain villa built in the early 20th century, filled with lush greenery and Japanese gardens. You'll feel like royalty as you virtually walk through the empty garden along stone paths and the mossy landscape. Don't miss out on Furo-an, a small, tatami-lined house that overlooks the Hijikawa River.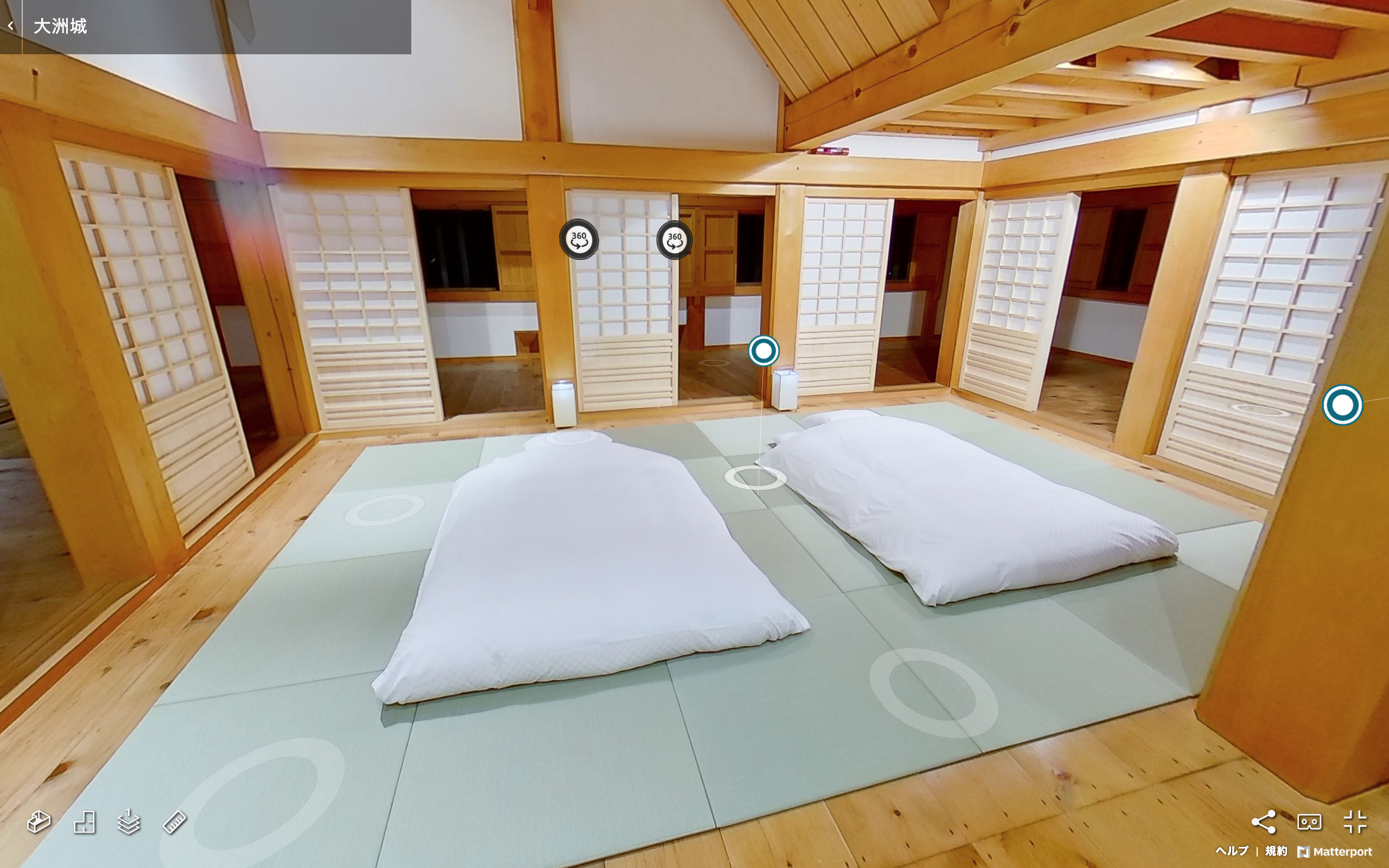 The highlight of the trip? Sleeping amongst the artifacts in the castle. Grab some snacks, set up your futon and pull up the Ozu Castle Online Stay. You're greeted with a ryokan-style (Japanese inn) eating area, where you can eat dinner.
Walk down the hallway to see miniature models of the castle's reconstruction, then you'll see your simple sleeping quarters, two futons right in the middle of the main hall, surrounded by historical exhibits.
However, if you do fall in love with the castle, you can stay overnight for real at a whopping ¥1,000,000 for two people. You'll get the entire castle to yourself, plus traditional meals, a welcome ceremony, a traditional arts performance and a moon viewing experience. Basically, you'll be treated like an emperor.
It's a rare treat to be sleeping in a museum and place of historical significance, but if you prefer modern amenities, the nearby Nipponia Hotel has modern beds and couches, complete with a view of the castle.
More news
Japan has the most adorable anime- and animal-themed kindergarten buses
Tokyo's Art Aquarium is opening its first permanent museum this August
What's it like to go out in Tokyo right now during the coronavirus pandemic
Ikebukuro's Sky Circus observation deck is offering 20 percent discount for Tokyoites
The weirdest Japanese snack flavours that no one ever asked for