Back in April, during the state of emergency, we were in a state of shock and disbelief. Covid-19 coronavirus still felt unreal, the kind of threat that was more at home in movies than daily life. Now, four months later, businesses are open again (although some restaurants and bars are closing earlier during the month of August), people are out shopping and dining, and society has adjusted to the new normal – and coronavirus safety measures are now second nature.
So what does Tokyo look like now that we're going outside again? Here are some of the ways Tokyo has changed to keep us safe while still living life.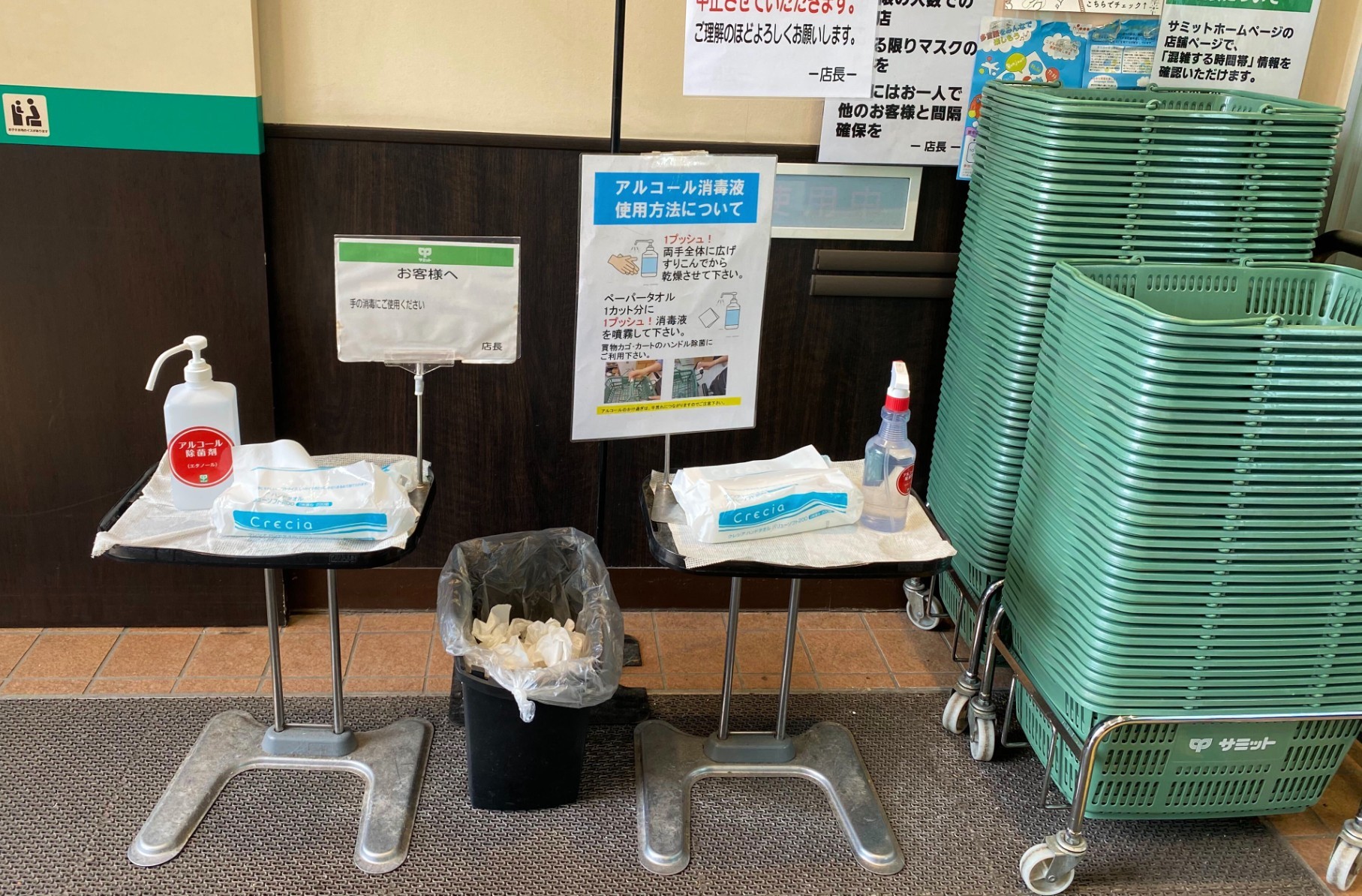 New door policies
Yes, temperature checks and mandatory hand sanitiser are de rigueur. The thermometer doesn't enter your body – it's not a visit to the doctor – instead it's a plastic machine pointed at your forehead or wrist to measure your temperature.
Major stores like Uniqlo and GU have mandatory temperature checks, while small businesses might have someone at the door squeezing hand sanitiser onto your palms instead. Busy, everyday places, like the supermarket or convenience store, don't require temperature checks but a squirt of the complimentary hand sanitiser in their entrances is strongly encouraged.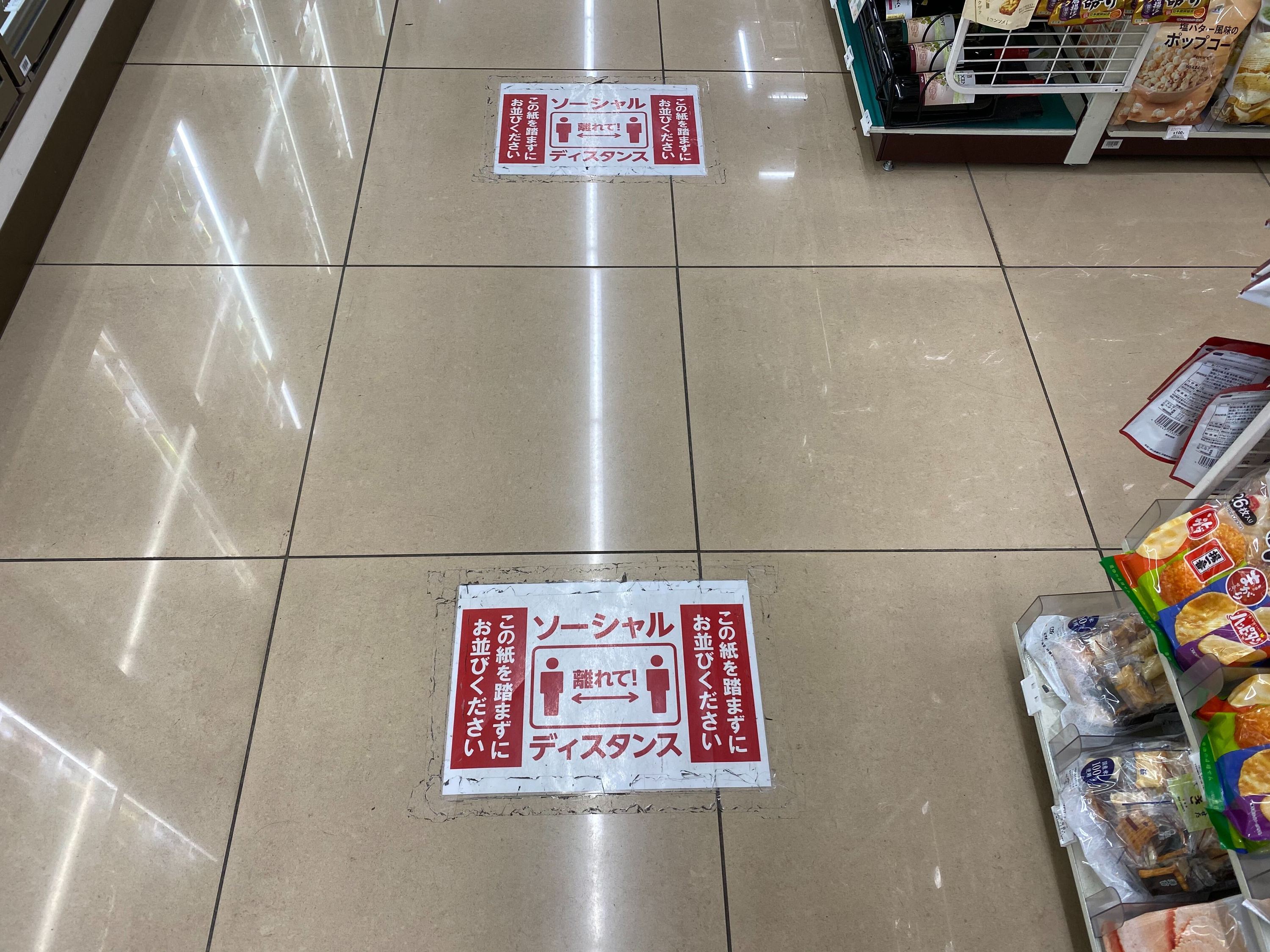 Social distancing
This is a new era of no human contact. Restaurants have limits on the number of customers allowed inside, so sometimes you'll see empty tables and chairs even when there's a line of people out the door.
Speaking of queues, chain shops like convenience stores or supermarkets have markings on the ground to encourage proper social distancing at the checkout. However, the stickers aren't always 2 metres away from each other, so it doesn't hurt to stand a little farther away.
Cashier and checkout counters now look like those solitary immigration booths at the airport, with plastic coverings creating a safe barrier between the customer and the store staff. This prevention against droplets and direct contact is there to protect the cashiers as they help hundreds of customers a day.
Online reservations are slowly replacing queues
Queuing is out and online registration is in – major museums like the The National Art Center, Tokyo and teamLab Borderless and Planets are now requiring advance ticketing and registration to avoid long queues.
New technology is popping up to minimise or replace direct human contact
We're starting to see touchscreen checkouts at 7-Eleven convenience stores, allowing customers to pay for their own items and reducing interaction with the cashier. Other restaurants and stores are encouraging cashless payments via credit card, IC travel card or PayPay.
Hakuhodo Product's, Inc is also producing a new Air Touch Panel which looks just like a touchscreen, except it uses a holographic display, so you're not actually touching anything.
Almost everyone wears a face mask, even in hot weather
Going out? Mask up. You'll be the odd one out if you enter a store, train or restaurant bare-faced. Just about everyone – employees, customers, commuters and pedestrians – is wearing a face mask nowadays. It's okay to take off your face mask while eating, but keep in mind it's customary to put it back on when talking to a server.
Sure, it's hot out, but that's not an excuse to rip off the facial protection. Worried about overheating? See our guide on how to prevent heatstroke while wearing a face mask.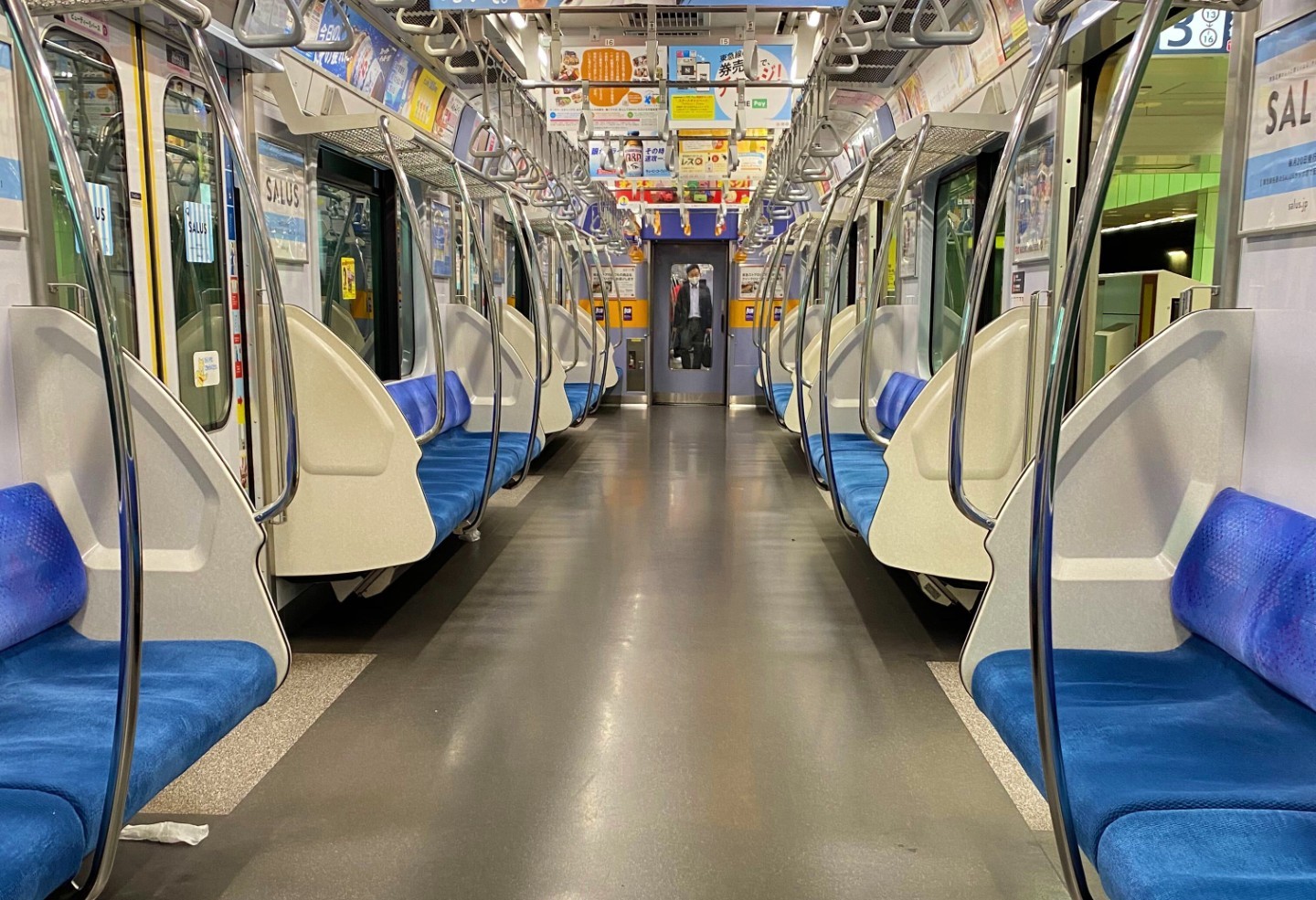 Trains seem to be less busy outside rush hours
Train crowds are highly subjective and vary widely. The number of people depends on the train route and time of day. For example, the Chuo Line will be packed during rush hour, but practically empty in the late morning and early afternoon. Weekend trains are still busy, but people tend to leave a buffer seat between themselves and the next person if possible.
Follow live updates on the coronavirus situation in Tokyo and Japan here.
More news
How to prevent heatstroke while wearing a face mask in Japan
The weirdest Japanese snack flavours that no one ever asked for
These gorgeous face masks are made from Japanese washi paper – and they're reusable
Watch this stunning short documentary about the origins of Japanese dashi
Marie Kondo has some tips on revamping your working from home routine