Hayao Miyazaki's 'Spirited Away' is one of the highest grossing anime films of all time and, thanks to its beautiful animations and fanciful premise, stands as one of Studio Ghibli's most popular films to date. If you're a 'Spirited Away' fan, chances are you've scoured the internet for every secret and bit of trivia that was revealed in the decade since the film's initial release. But do you really know everything there is to know about the Oscar-winning feature?
In a lengthy Q&A session conducted on Studio Ghibli's official Japanese Twitter account on January 7, the studio's staff indulged followers by responding to a few questions fans had been dying to get answers to. Even better, the account tweeted out production sketches and new artwork of some of the characters.
We've compiled a list of some of the most intriguing tidbits from the Q&A below, including confirmations of popular fan theories – and even a brand new update on what to expect at Ghibli Park.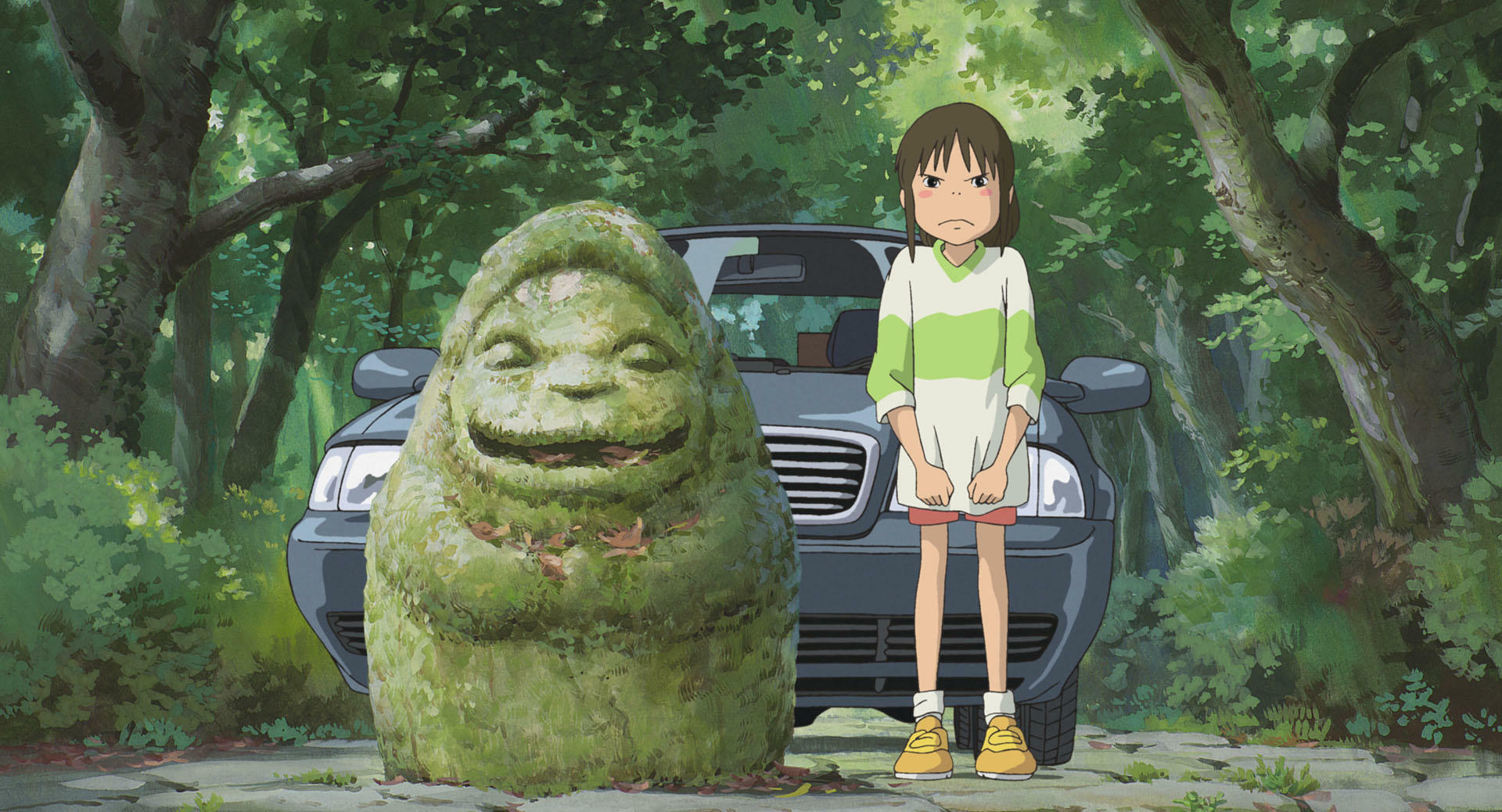 No one knows exactly how long Chihiro was stuck in the spirit world
It seems this particular detail was left ambiguous both on-screen and off. Miyazaki's right-hand man and Studio Ghibli producer Toshio Suzuki reckons it was about three days, based on the dust and leaves in and around her parents' car. But it's hard for anyone to know for certain – especially as the passage of time seems to change as one passes through the tunnel to the spirit world.
One location in the film was based on Yurakucho and Shinbashi
One fan asked about the inspiration behind the food stall where Chihiro's parents sat down to eat at the beginning of the film. Rather than using one particular location as a model for the unmanned yatai (street stall), Miyazaki drew inspiration from the eateries and general atmosphere around Tokyo's Yurakucho and Shinbashi districts.
Even the characters in the spirit world who look human probably aren't
According to the studio, most of the male workers at the bathhouse are frogs while the female staff are actually slugs. The studio said this may be a reference to how the senior staff at Studio Ghibli initially all look the same to new hires. A character like Rin, who appears human to Chihiro, apparently only looks that way because she's one of Chihiro's direct seniors, so Chihiro can tell her apart from all the other bosses.
There's a little No Face in all of us
Miyazaki reportedly created the characters of Chihiro, Yubaba and No Face to represent three different sides of a single person. No Face supposedly represents some of the darker personality traits we all struggle against, like obsession and greed. Apparently, No Face was named 'No Face' to emphasise that people are multifaceted beings who are more complex than you would know judging by just one single aspect of their character.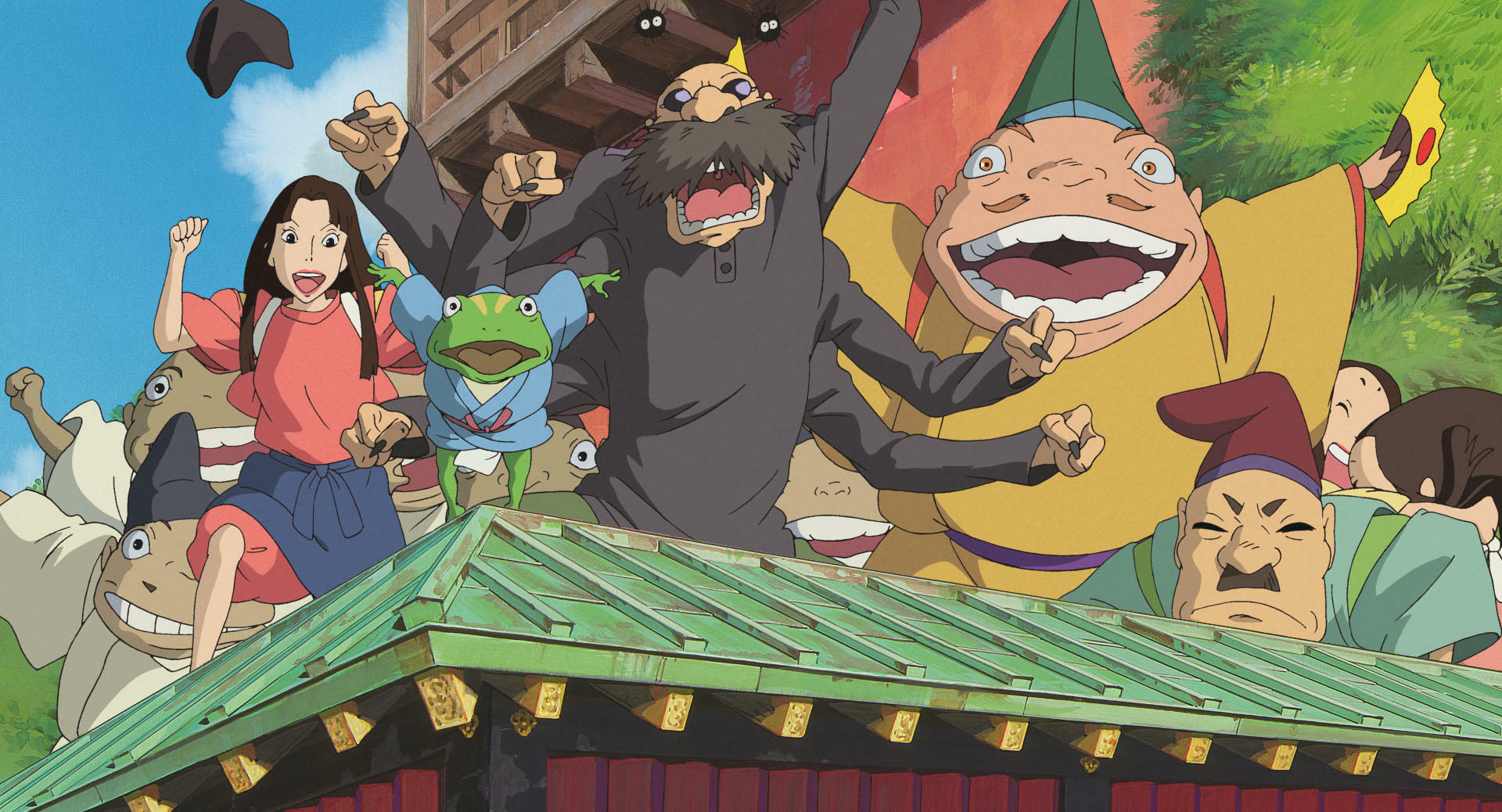 How did Chihiro know which pigs were actually her parents at the end of the film?
Ghibli wouldn't give us a definite answer to this one. Instead, they pointed us in the direction of the 1971 children's book 'Krabat' by Otfried Preussler. The fantasy tale is about love and black magic, and reportedly inspired the fateful test Chihiro had to pass to be reunited with her parents.
The scene where Yubaba blasts No Face was inspired by Dragon Ball
Looking back on it now, the director can't recall why he made this choice, but when making the storyboard for the scene, Miyazaki specifically added a note saying 'Dragon Ball style'. The point is, Yubaba may be a grandma, but she's a super powerful granny who can also fly through the air.
Chihiro and Haku could meet again
Unfortunately, that doesn't mean a sequel is in the works, but seeing as Haku is actually the spirit of the river from near Chihiro's childhood home, the two friends could be reunited if Chihiro revisits that same river one day.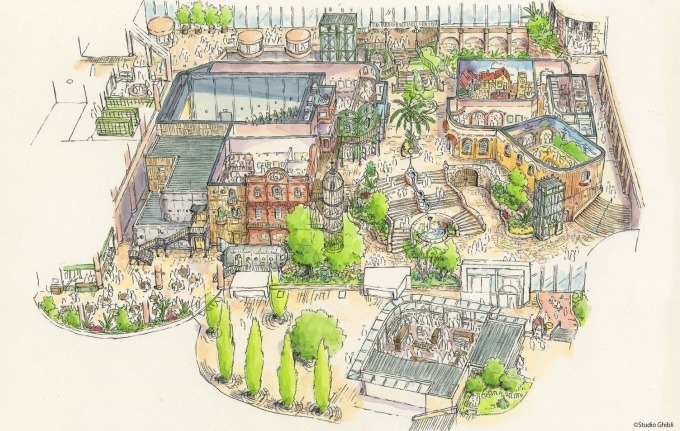 Ghibli Park will have its very own 'Spirited Away' tunnel – but who knows where it will lead?
This is very exciting news for anyone collecting every bit of info about the upcoming Ghibli Park. Hayao Miyzaki's son Goro, who is spearheading the large-scale theme park project, gave a chuckle when asked about the park and revealed that he is actually building a replica of the famous tunnel leading to the spirit world right now.
You can find the full Q&A on the Studio Ghibli Twitter account in Japanese. Unfortunately, the questions and answers aren't in a single thread, so be prepared to scroll.
More from Time Out
What we know so far about the world's first Ghibli Park opening this year

The flower festival at Huis Ten Bosch in Nagasaki will have 1 million tulips

Japan may fully lift Covid-19 quasi-emergency restrictions

Go strawberry picking in a secret greenhouse at Chiba's Keisei Rose Garden
Tokyo venues and attractions are temporarily closed to stop the spread of Covid-19
Want to be the first to know what's cool in Tokyo? Sign up to our newsletter for the latest updates from Tokyo and Japan.