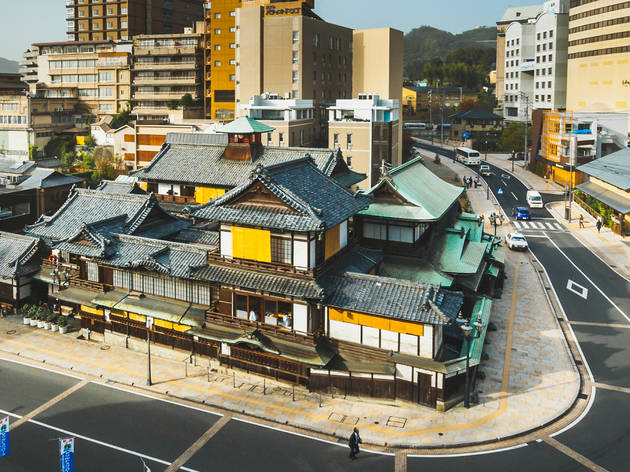 1/2
Photo: Phillip Maguire/Dreamstime
Dogo Onsen in Matsuyama, Ehime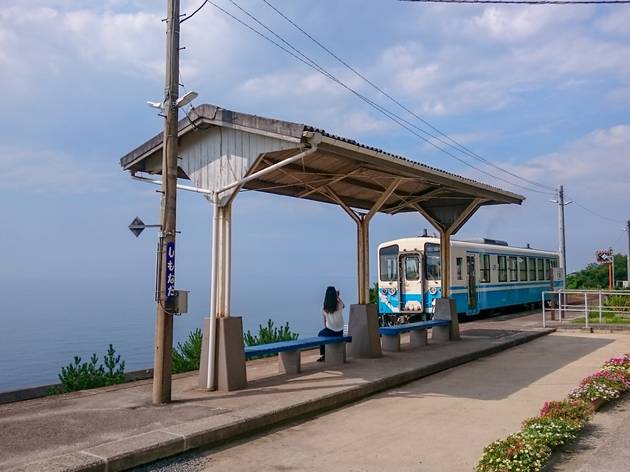 2/2
Photo: photo-ac/Kao
Five places in Japan that look like scenes from Spirited Away
There's a seaside train station in Ehime and an old Tokyo shop that may have inspired Studio Ghibli's 'Spirited Away'
From floating castles to enchanted forests, Hayao Miyazaki's imagination seemingly knows no bounds. Some of his otherworldly places are so eye-wateringly beautiful, it hurts to know they don't really exist, but Ghibli fans can still access the next best thing – the places that inspired the ones seen in Miyazaki's films.
Not everywhere on this list is acknowledged as an influence on 'Spirited Away', but they all look like they belong in the same mysterious spirit world. Soak in the baths of Kanaguya or catch a train at the seaside Shimonada Station and you might just find yourself feeling like a character straight out of 'Spirited Away'.
RECOMMENDED: What we know so far about the upcoming Ghibli theme park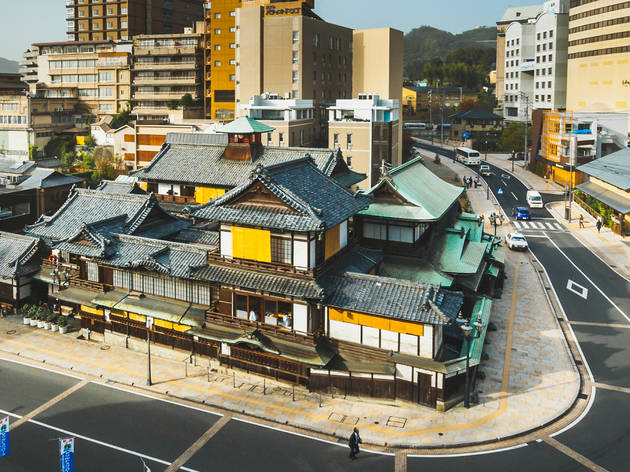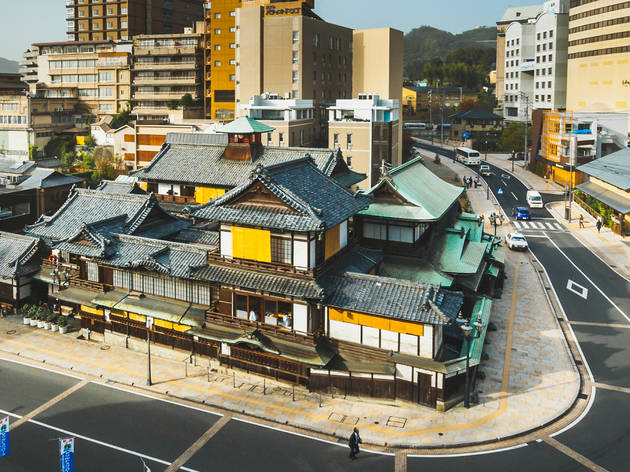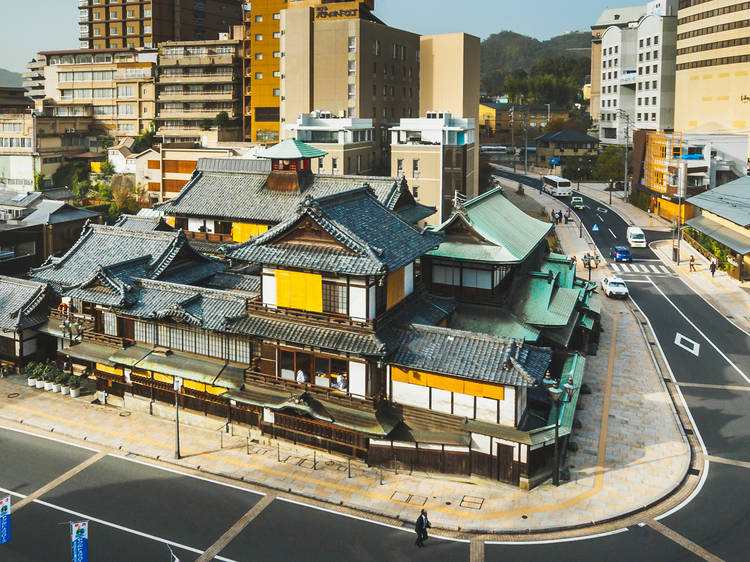 Photo: Phillip Maguire/Dreamstime
Dogo Onsen, Ehime Prefecture
The structure of Dogo Onsen has remained the same since it was first built in 1893, making the bathhouse one of the oldest still operating in Japan. Studio Ghibli confirmed that this bathhouse in the southwest region of Shikoku, was used as one of the main models for Yubaba's bathhouse, which is a mix of Japanese and Western architecture.
Although it has been nearly 20 years since the film was released, Dogo Onsen still attracts masses of Ghibli fans every day. There are two different baths in the building, Kami no Yu and Tamano Yu, each have individual admission fees for people visiting on day trips.
The Edo Open-Air Architectural Museum features a myriad of buildings that stood in and around Tokyo between the 17th and mid-19th centuries. When making 'Spirited Away', Miyazaki visited the seven-hectare site to seek inspiration and capture the nostalgic feel of the museum's buildings. One of the exhibits, a former stationary shop called Takei Sanshodo, is strikingly similar to the boiler room run by the eight-limbed Kamaji.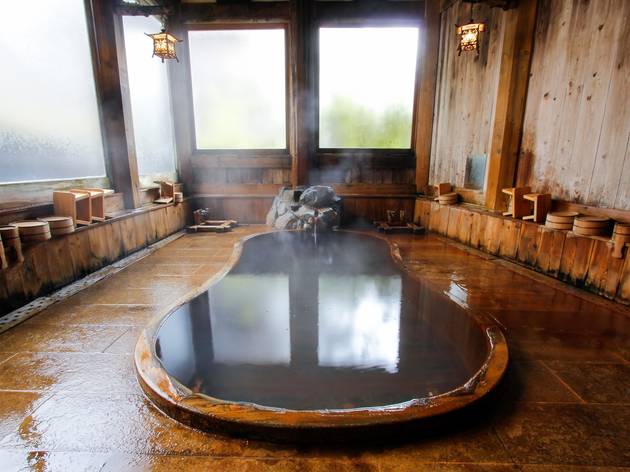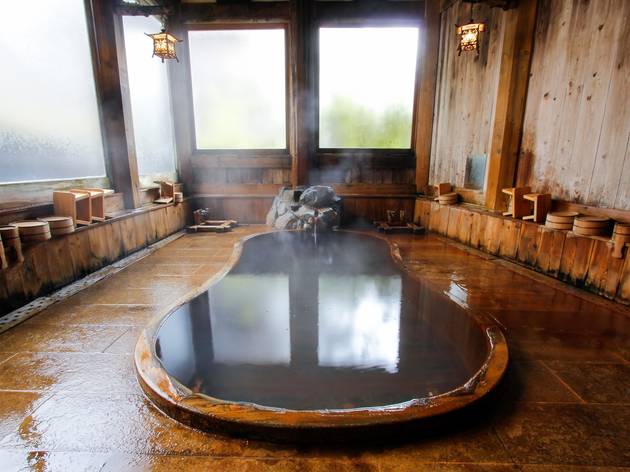 Photo:fb.com/kanaguya
Though it wasn't mentioned as a source of inspiration by Studio Ghibli, Kanaguya still draws innumerable 'Spirited Away' fans for its sprawling structure and striking red interior, which resemble the grandiose features of the bathhouse seen in the film. The nearly century-old ryokan is situated in a hot spring village with a 250-year history.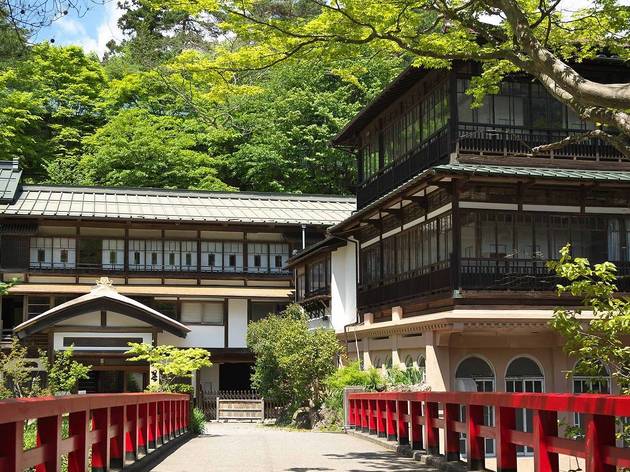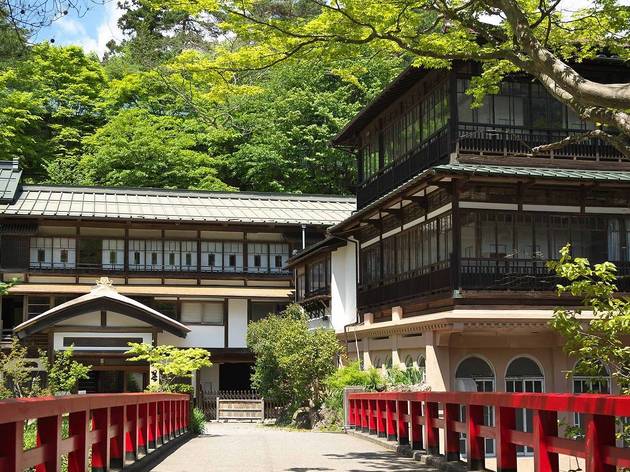 Photo: fb.com/shima.sekizen/photos
Shima Onsen, Gunma Prefecture
According to the staff of Shima Onsen, Hayao Miyazaki actually stayed here prior to making 'Spirited Away'. You'll quickly spot the influence of this historical bathhouse on the one in the movie, because it, too, is situated on the other side of a red bridge. In the film, Chihiro had to hold her breath when crossing the bridge so other visitors wouldn't realise she was a human, but you won't have to worry about doing that here.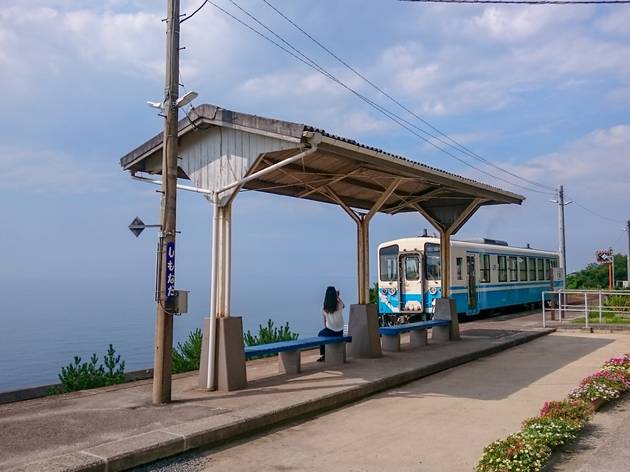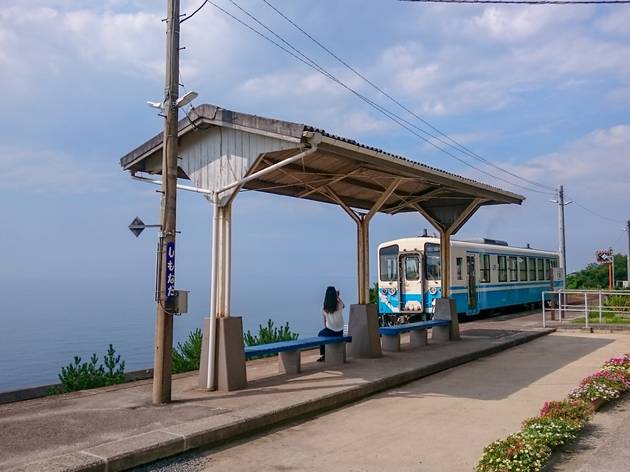 Photo: photo-ac/Kao
Shimonada Station, Ehime Prefecture
What is it like to get on a train that runs over water to a place you've never been before? You can find out for yourself by catching one at the remote Shimonada Station in Ehime Prefecture.
These scenic train tracks run along the coastline, but if you sit back and stare out the train's windows, the passing view looks exactly like what Chihiro saw when she was journeying to meet Zeniba, the twin sister of Yubaba, the mistress of the bathhouse.
Venture beyond Tokyo – add these breathtaking temples, landmarks and hiking trails to your Japan bucket list
Venture into the great outdoors without leaving Tokyo, from a bamboo forest and nature parks to lush river valleys and more
Crazy over Mario, Pokemon or Hello Kitty? Get your favourite cartoon characters into your life at these speciality stores