We're getting used to staying home to avoid the spread of Covid-19 coronavirus, although it sometimes feels like we're running out of activities. After cleaning out our closets, watching cute kitties online and staying up all night watching horror movies, we're craving some comfort, something that will remind us of our childhood days. Now, Nintendo Switch is coming to the rescue.
On October 16, Nintendo will release Mario Kart Live: Home Circuit for Nintendo Switch, the latest entry in the popular racing game series. This time, you can race Mario or Luigi in the comfort of your own home. Unlike previous versions of Mario Kart, this one comes with a mini IRL go-kart that races on a customised virtual course.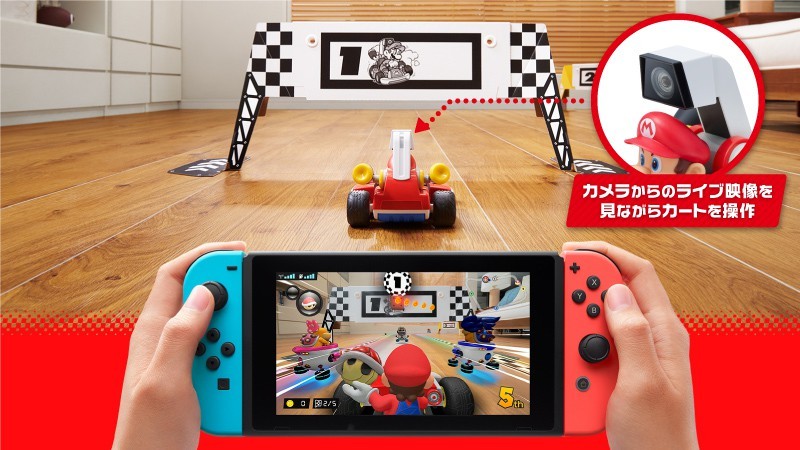 There are two parts to the game: a physical go-kart and the Switch game. That's right, the game comes with a small electronic go-kart that is topped with a camera. Lay out a course around your house using the provided checkpoint gates, then pull up the game on the Nintendo Switch and race around the living room. The camera creates an augmented reality (AR) version of Mario Kart, so you'll see virtual opponents and obstacles, with the backdrop of your own home.
In honour of the Super Mario franchise's 35th anniversary, Nintendo has also announced Super Mario 3D All Stars, a combo pack of the classic games Super Mario 64, Sunshine and Galaxy, available on the Switch for the first time. The collection will be released on September 28 and is available for pre-order now for ¥7,128.
Mario Kart Live: Home Circuit will be released worldwide on October 16 for ¥10,978. In Japan, reservations can be made through the online Nintendo Japan store.
More news
These anime manhole covers in Tokorozawa light up after dark
The new Mind Trail art festival is taking over the forests of Nara – and it's free
This Tokyo game centre has set a Guinness World Record for most crane games at an arcade
This historical geisha office in Tokyo has been restored into a cultural centre
Japan has a new anti-coronavirus mascot and it's handing out free masks in Tokyo