Universal Studios Japan's highly anticipated Super Nintendo World may have been delayed due to the Covid-19 pandemic, but it's finally opening on February 4 2021. We got our first look inside the park back in November, but if you've been wondering what else to expect besides Bowser's castle and a real-life Mario Kart ride, then read on.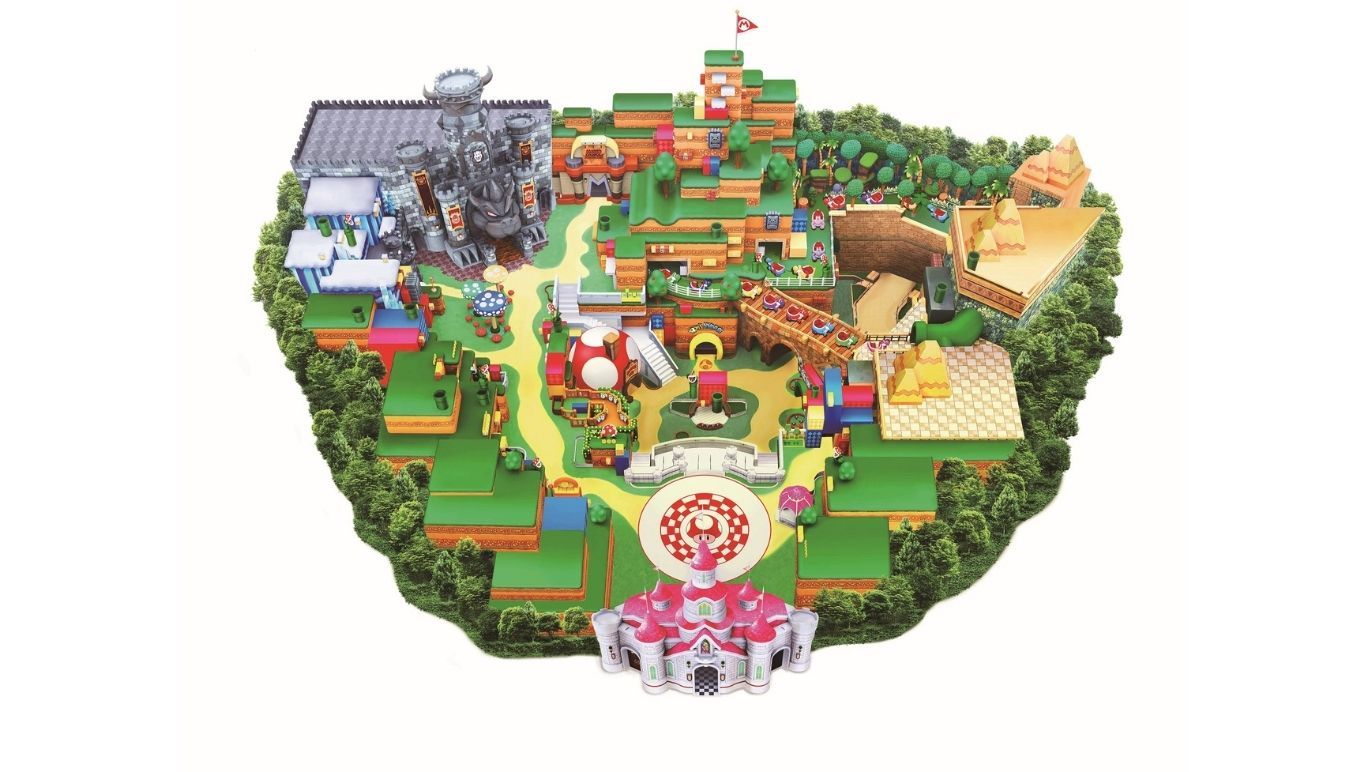 There's now a full area map
A map of the entire area has now been revealed, with Peach's castle, a Yoshi ride, a place to meet and greet Mario and Luigi, plus restaurants and shops.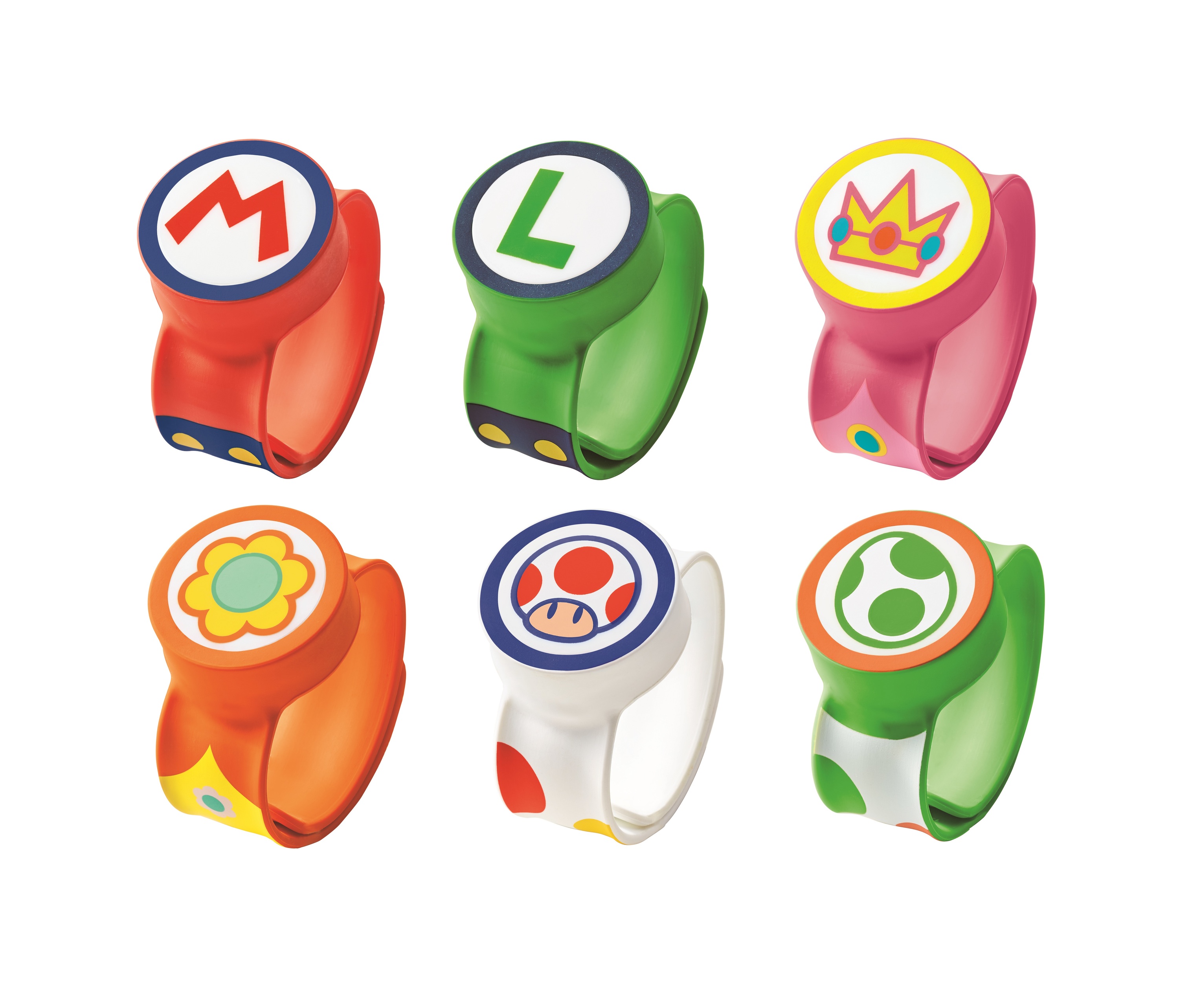 The entire park is a game
Every location within the park grounds is highly interactive, which means unlike other theme parks, the whole of Super Nintendo World is a game. You'll want to purchase a Power Up Band (¥3,200) when you come in, which allows you to virtually collect coins throughout the park.
Just like in the Super Mario games, you can get coins by punching question mark and Pow blocks or defeating enemies. If you download the park's official app, you'll be able to check how many coins you have and compete with your friends and other visitors to collect the most.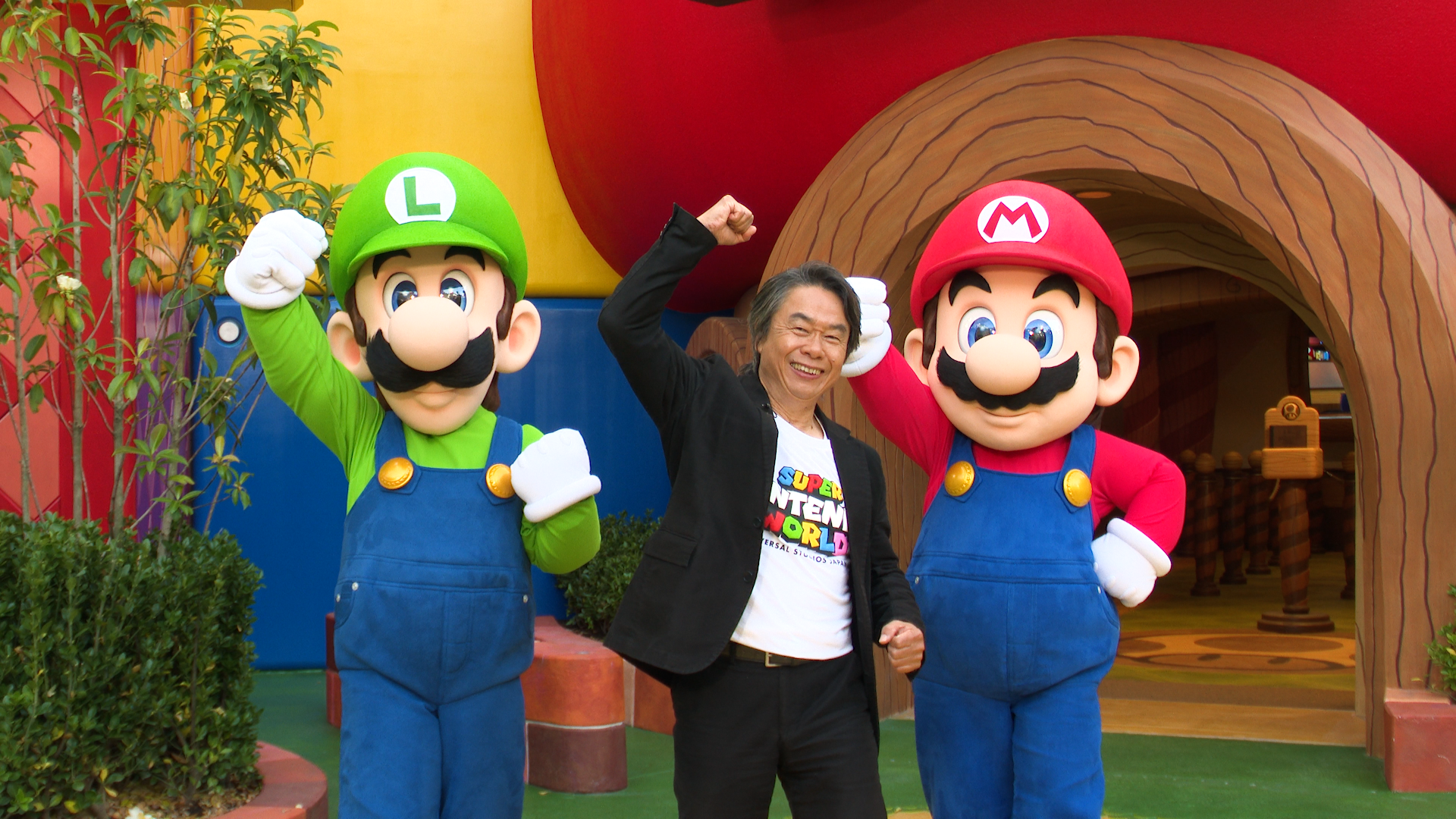 See Mario and Luigi in person
The Meet and Greet is where you'll have a chance to interact and take photos with Mario and Luigi themselves. It's a world-first opportunity to see Nintendo's most famous brothers in real life.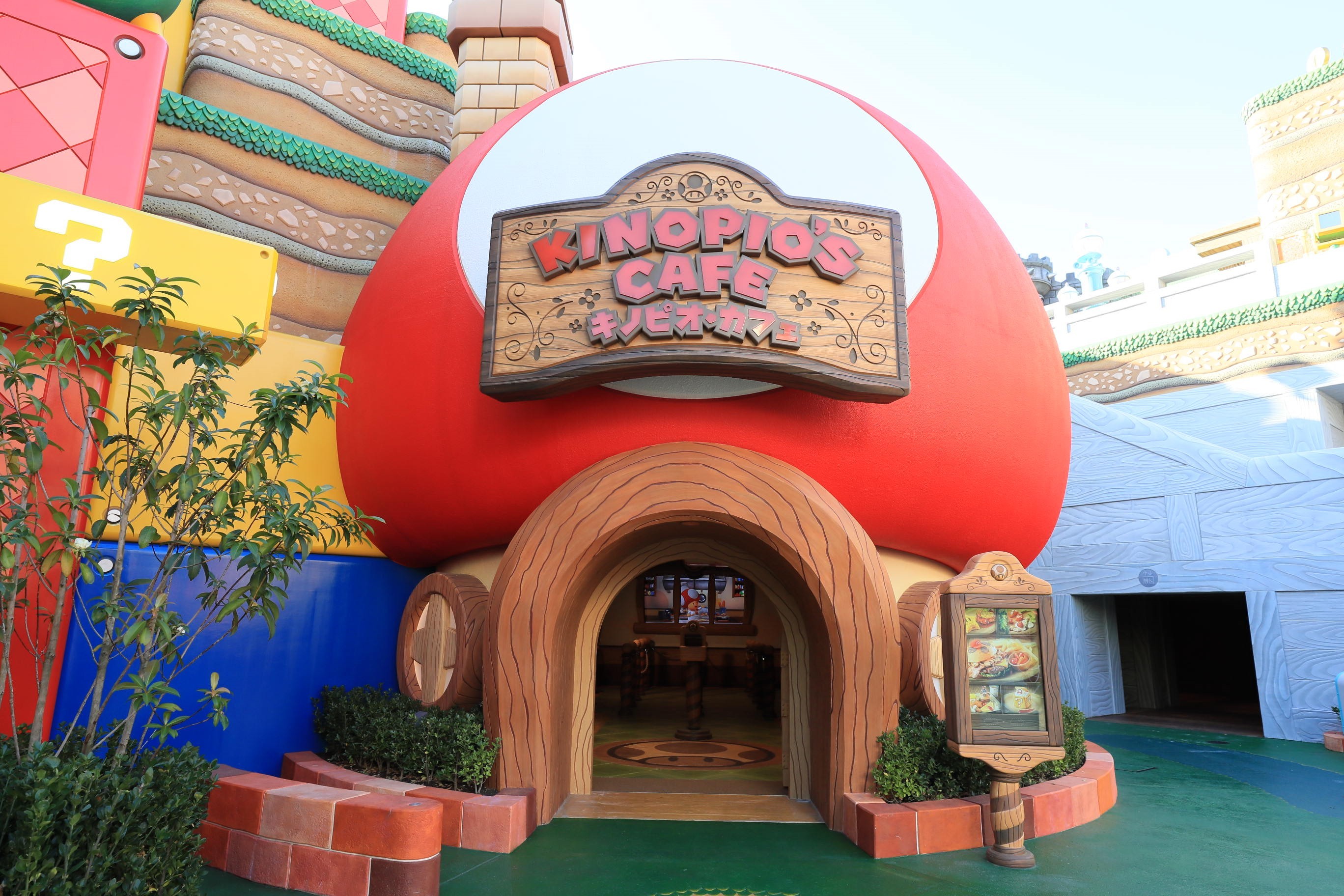 Chef Toad runs the café
When you need a break, come to Kinopio's Cafe (Kinopio is the Japanese name for Toad). The largest restaurant in all of Universal Studios, it serves themed dishes including the Mario Burger, Piranha Plant Caprese, and a Question Mark Block Tiramisu, all made by Chef Toad, a character exclusive to the park.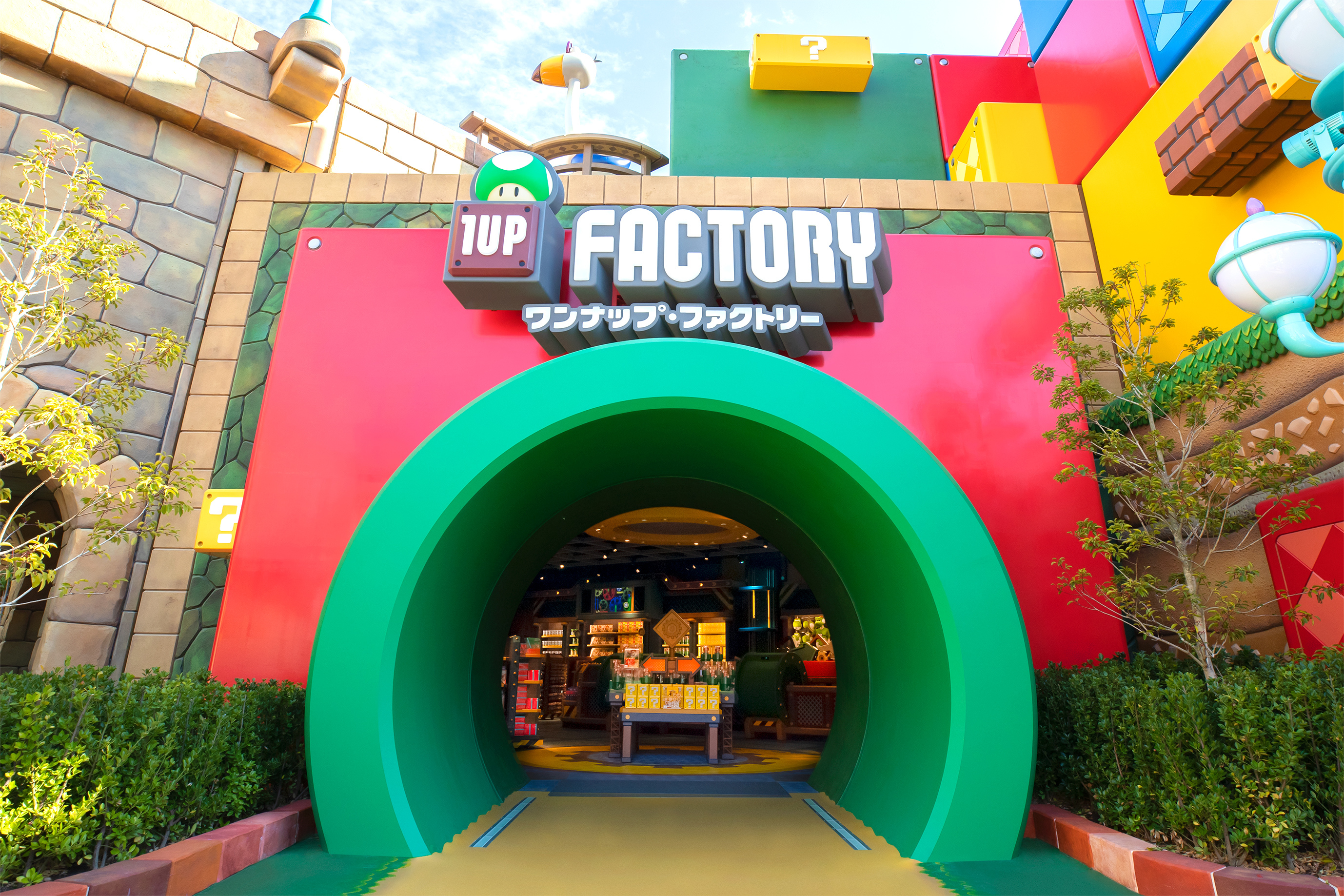 Yes, you can dress up
If all that themed food isn't enough, you can also get exclusive toys and merch. Level up your experience by dressing up as your favourite character. The 1 Up Factory, designed to look like a toy shop inside the Mushroom Kingdom, is stocked with sweatshirts, gloves, glasses and hats that will help you play the part while exploring the park. You can be Mario, Luigi, Bowser, Yoshi and even Goomba.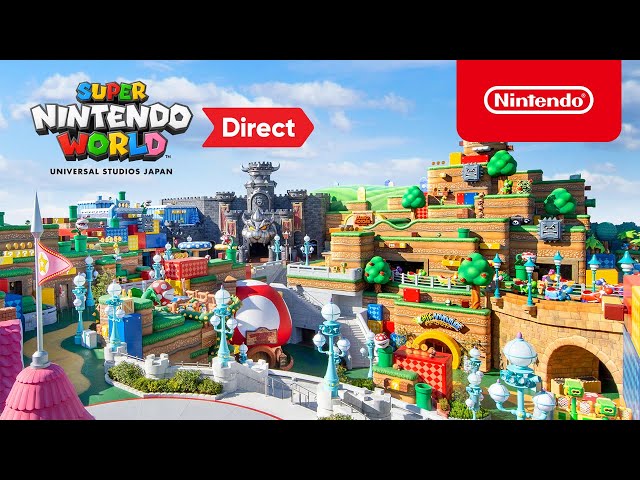 Miyamoto made a full video tour
There's still a few months until the Super Nintendo World opens to the public but meanwhile, check out this virtual tour led by legendary Nintendo video game designer, and creator of Mario, Shigeru Miyamoto.
More News
Here are the 11 biggest trends in Tokyo this year
Tokyo landmarks that have closed permanently this year
Get Mr Cheesecake ice cream at 7-Eleven
Boat and breakfast: this Yokohama Bay cruise comes with brunch at Bills
Watch this documentary about a Japanese punk rock musician who became a floral sculptor
Want to be the first to know what's cool in Tokyo? Sign up to our newsletter for the latest updates from Tokyo and Japan.