Digital art collective teamLab may be best known for the teamLab Borderless and teamLab Planets museums in Tokyo, but they've also got exhibitions in some peculiar locations, too. For instance, teamLab has taken over Kairakuen Garden in Ibaraki and the group's also got a digital art ramen restaurant at teamLab Planets Tokyo.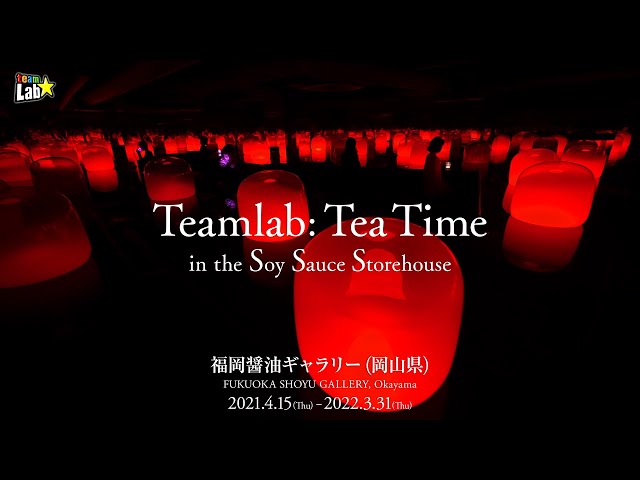 Adding to the list is teamLab's tea experience in the Fukuoka Shoyu Gallery in Okayama. The new exhibition, titled teamLab: Tea Time in the Soy Sauce Storehouse, features two new teamLab installations.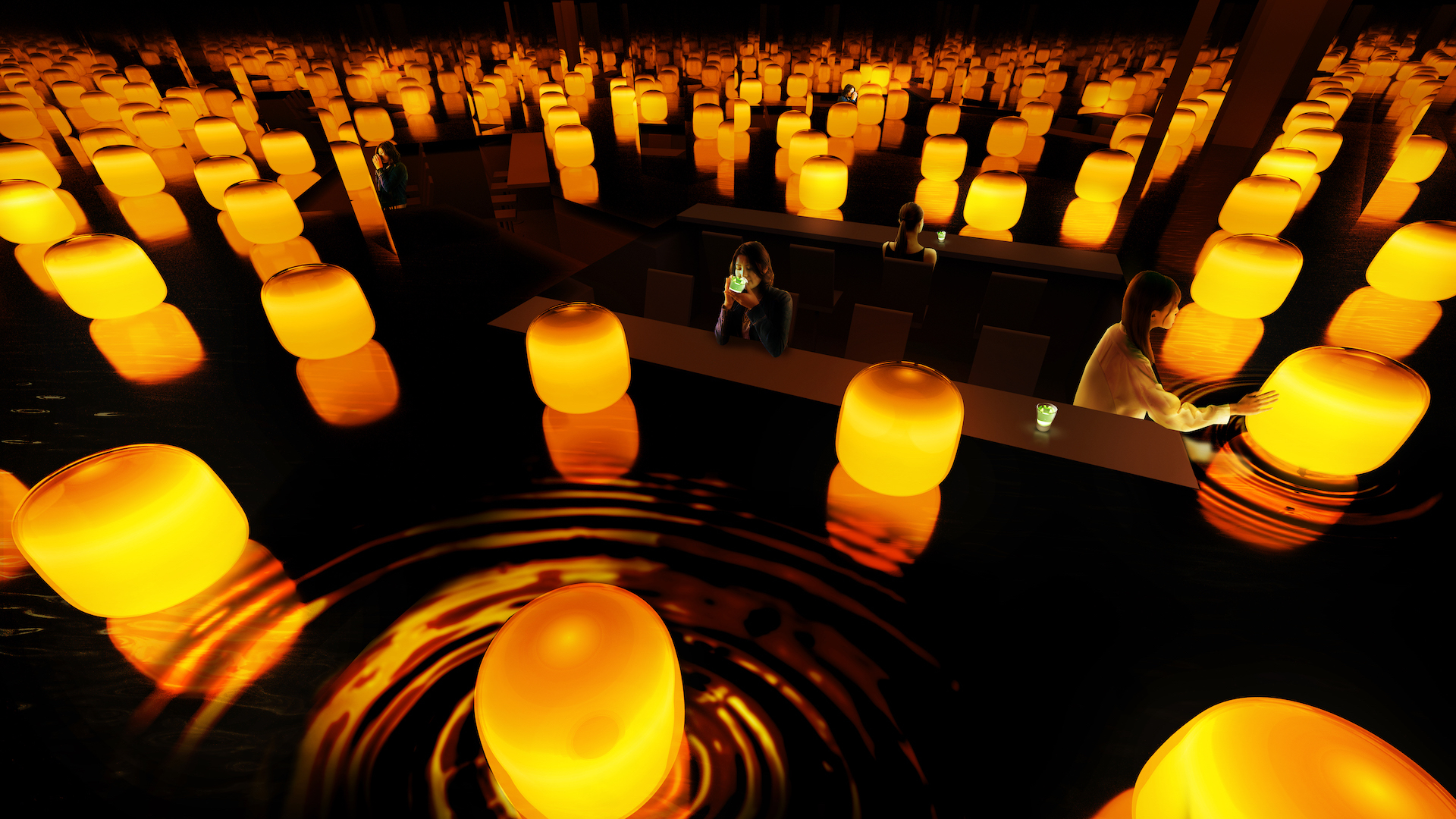 Both artworks are set in the former Fukuoka Soy Sauce Building, which dates back to the Meiji era (1868-1912) and was once used for – you guessed it – soy sauce production and storage. The artwork known as 'Floating Lamps in Spontaneous Order - the Old Soy Sauce Storehouses' is set up in the basement of the building, where the soy sauce used to be stored.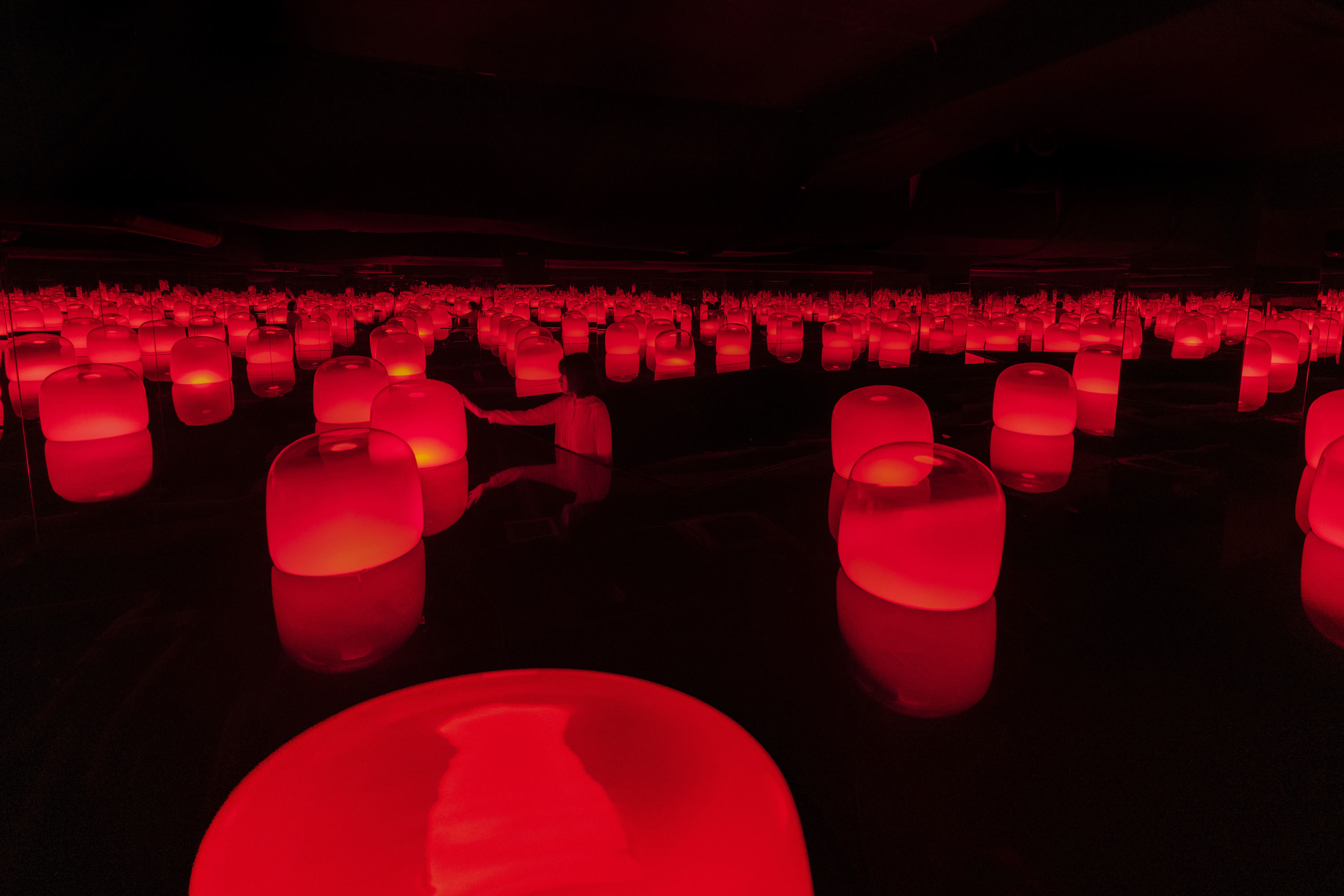 This engaging installation features numerous Venetian glass lamps with autonomous LEDs floating on water. Each one pulses slow or fast, in sync with its own rhythm. You can also interact with the floating lamps by pushing them – if they fall down, they will automatically right themselves and gradually return to their original blinking pattern. The combination of the lamps interacting with people and with each other eventually creates the artwork's so-called spontaneous order.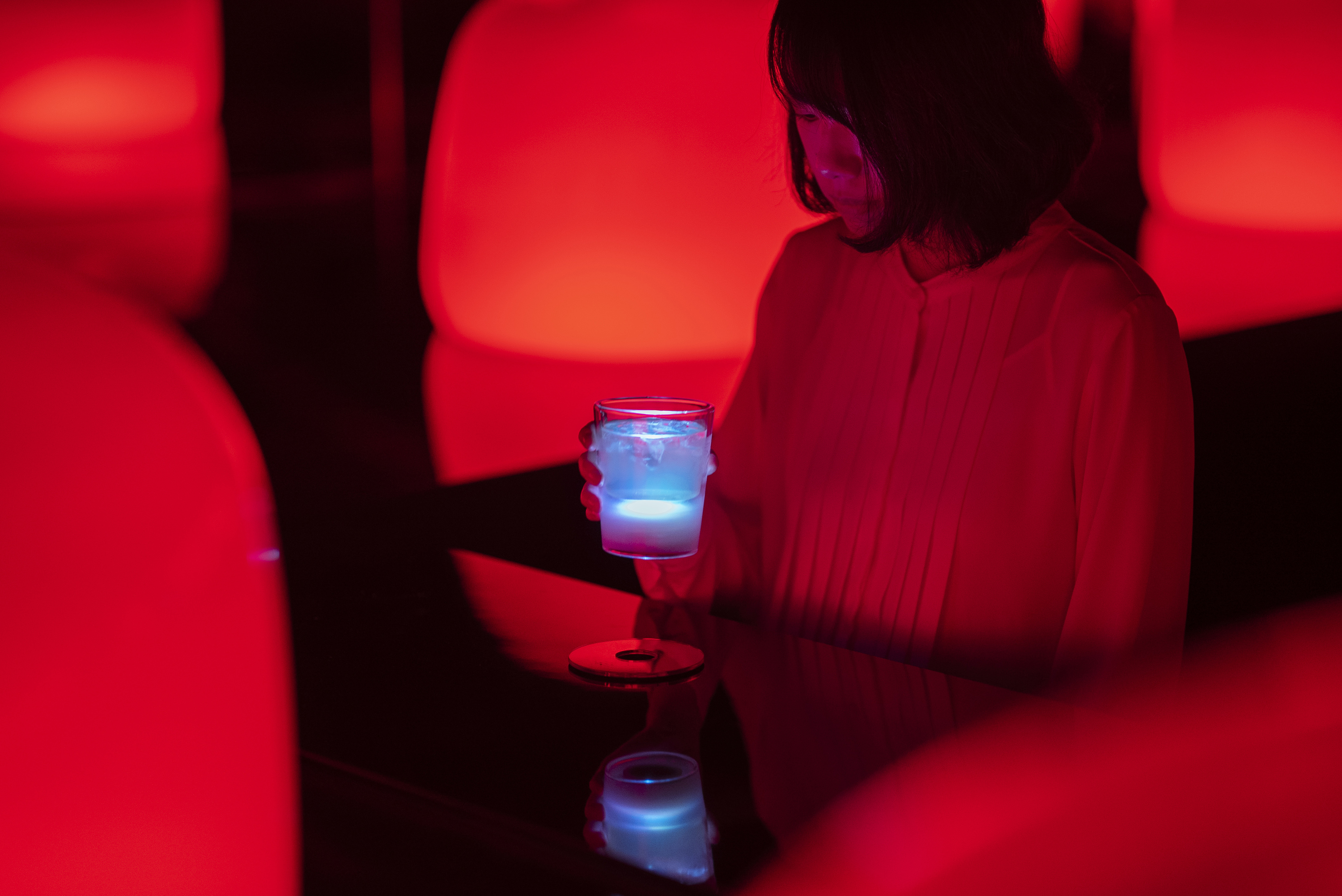 You can also sit down to enjoy a cup of tea at tables spread out amongst the lamps. The tea itself is another artwork titled 'Tea in Spontaneous Order'. The first thing you'll notice is that the tea makes a special sound when poured into the glass in front of you.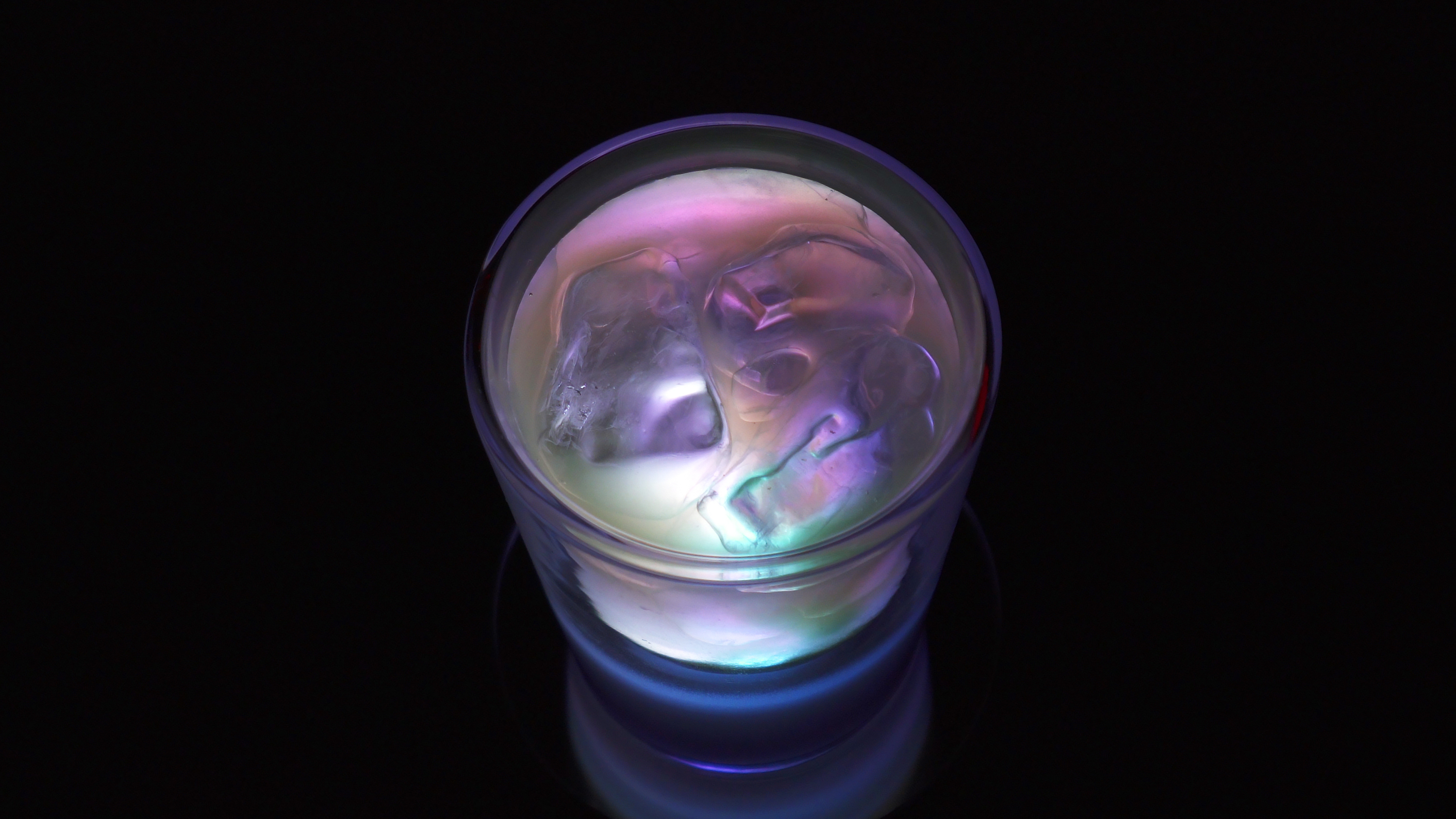 The light from each glass shines and fades, pulsing at different rhythms, similar to the floating lamps. As you sip your tea, the light will fade out, but if you stay still, you'll notice that the surrounding lamps and the tea glasses can all interact with each other, shining and fading together.
The exhibition takes place until March 31 2023 at the Fukuoka Shoyu Gallery in Okayama city, Okayama prefecture. Tickets are on a first come first served basis and can only be purchased on the day of the event. Entrance is ¥1,000 per person and includes one cup of tea. For more information, visit the official website.
More news
Survey: tell us what living in Tokyo is really like for you
This Ginza department store is opening a dedicated sneaker floor
Brian Eno is holding his first major art exhibition in Kyoto this summer
This Kyoto temple is opening for cherry blossom viewing at night
See 4,000 cherry blossoms lit up at Niigata's Takada Castle this spring
Want to be the first to know what's cool in Tokyo? Sign up to our newsletter for the latest updates from Tokyo and Japan.