Tokyo is constantly evolving. The metropolis has seen some major new additions lately, such as Miyashita Park in Shibuya, and there are more to come, including a new shopping complex in Harajuku that's set to open in 2022. On the other hand, historical buildings are also being preserved as a reminder of the city's rich heritage. Just look at the Minato City Center for Traditional Culture – this beautiful wooden house, built in the early 20th century, was Tokyo's last remaining geisha assignation office.
Adding to Tokyo's progress is a brand new complex near Tokyo Station, connecting Otemachi, Marunouchi, Yaesu and Nihonbashi districts. Named Tokyo Torch, this new development will feature a 7,000sqm plaza and new office buildings, including Torch Tower and Tokiwabashi Tower.
Once completed in fiscal year 2027, Torch Tower will be the tallest building in Japan at 390 metres, outshining Osaka's 300m-tall Abeno Harukas. Torch Tower will house a hall with 2,000 seats, office spaces from the 7th to 53rd floors and an observation deck. There will also be a luxury hotel on the upper floors, with a grand view of Mt Fuji. Tokiwabashi Tower, on the other hand, will be completed in 2021, with office spaces, a cafeteria plus restaurants and shops open to the public.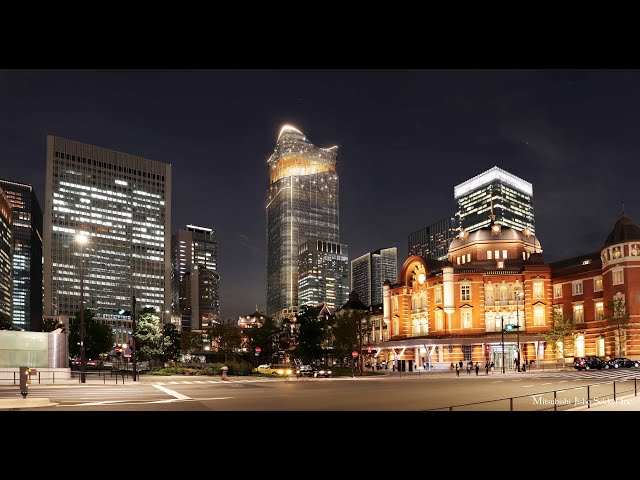 Developed by Mitsubishi Estate Company, Tokyo Torch is aiming to promote a healthy work-life balance by creating plenty of open space and greenery, restaurants and other activities for office workers to enjoy. Everyone will be able to relax in the large, nature-filled plaza with cherry trees in between the two buildings, or hang out by the Nihonbashi River. There's even a koi pond and food truck street planned for the development.
Of course, Tokyo Skytree is still the tallest structure in Japan – the distinction here is that Skytree is a structure while Tokyo Torch is a building – so climb on up if you want the best views of the city and Mt Fuji. Tokyo Torch is expected to be completed in the fiscal year 2027. For more information, see Tokyo Torch's website.
More news
Moominvalley Park in Saitama has an outdoor installation featuring 3,600 floating balloons
Learn 'crazy' Japanese phrases with these free videos from Fuji Television
A heritage sake brewery in Japan has released a craft gin made with Japanese botanicals
Verve opens its first Japan roastery in Kita-Kamakura – and a new cafe in Roppongi
Tokyo has a new face mask speciality shop with over 200 kinds of masks