Characterised by its seashell-white spiral staircase, Gems Aoyama Cross is Aoyama's hottest new venue that opened just last month. Despite its grand exterior, the building only houses seven businesses which consist of a select few shops, restaurants and beauty salons.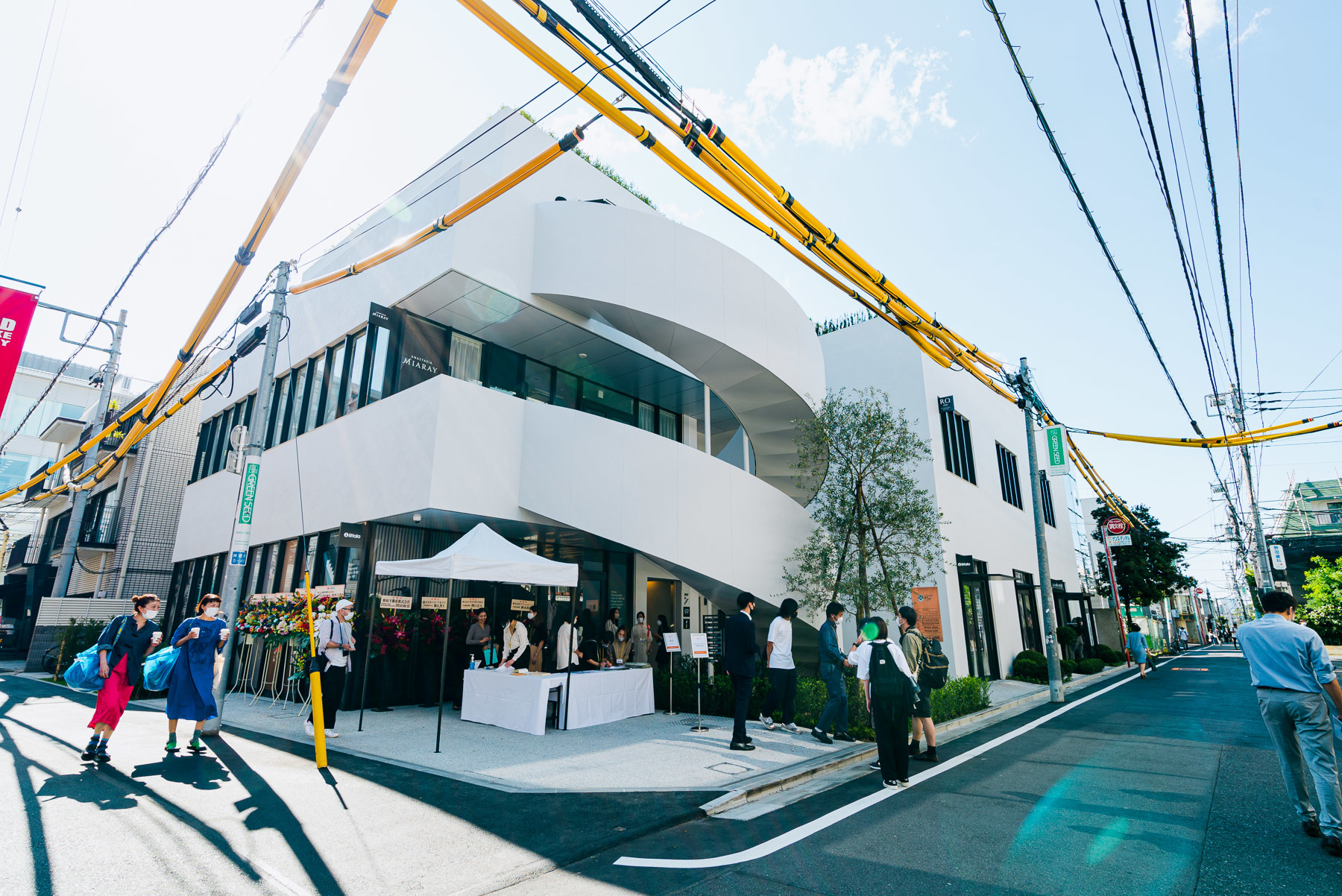 Some of the shops cater to oddly specific lifestyle needs such as cosmetic surgery or eyebrow waxing, but when it comes to dining, the venue's three restaurants are bound to appeal to any foodie looking for a unique dining experience, whether it's through French-inspired skewers or an autumnal mushroom hot pot. Here's what the restaurants at Gems Aoyama Cross are dishing up.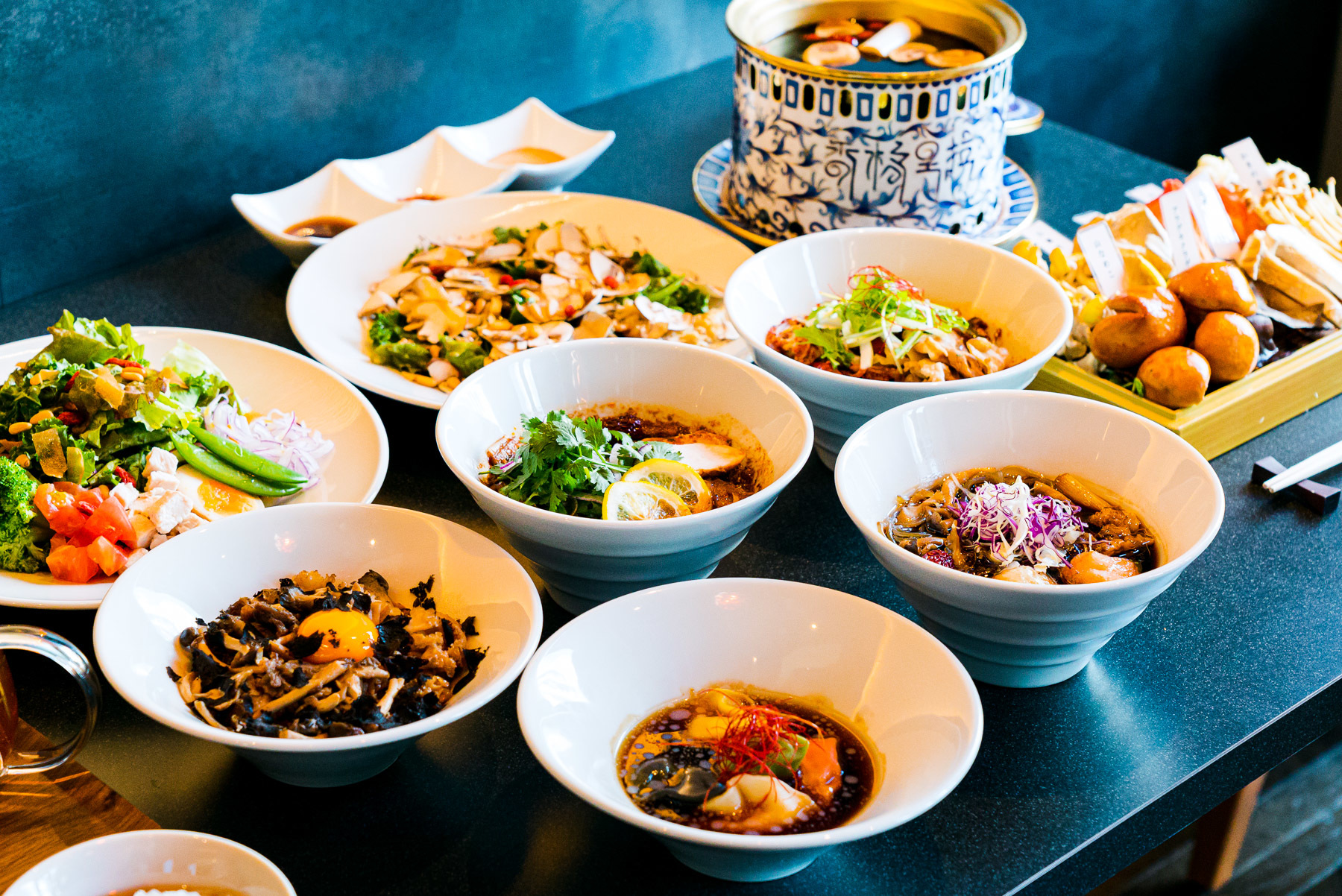 How many varieties of mushroom are you able to name off the top of your head? Probably not more than what is offered at Shangri-La's Secret, which specialises in mushroom-based dishes like fungi shabu shabu. From cloud ear and wood ear to hanabi-take and enoki, the restaurant's concoctions of mushrooms galore are touted for their health benefits such as clearer skin and detoxification. Whether or not these benefits are noticeably effective, the aromatic soups and hot pots make for an ideal nourishment on any chilly day with their rich umami flavours.
The most famous dish at Shangri-La's Secret is arguably the one-person shabu shabu hot pot, but the menu also features a number of noodle dishes where you can choose between vermicelli, pho or konjac noodles to add to your broth. Lunch sets are offered at ¥1,800.
This wildly popular sushi restaurant has five other locations around the city, but the menu varies across each of the venues and the one at Aoyama is no exception. If you're after an authentic sushi experience with seasonal highlights like fresh tataki-style horse mackerel and black throat seaperch, which are both autumnal delicacies, look no further.
Even if you opt to sit at the restaurant's beautiful hinoki sushi counter, you won't be limited to a fixed-price omakase menu; you can order both hot and cold dishes to suit your appetite as well as budget. Aside from the classic nigiri sushi, Ikina Sushidokoro Abe also has a few inventive dishes that you won't find at other sushi joints like their riceless maki rolls which are filled with ikura, pickled ginger and kohada.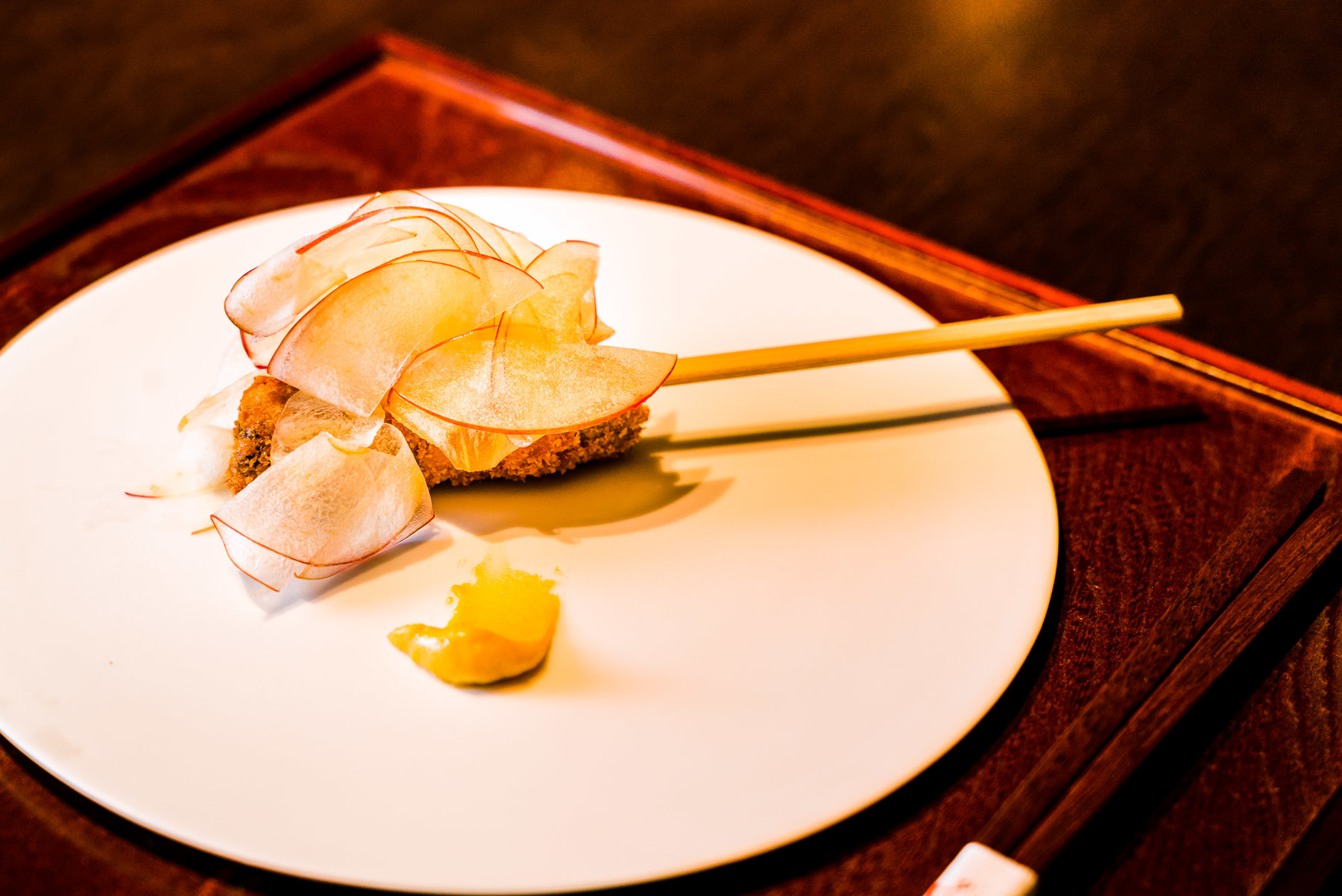 Denkushiflori is a new collaboration by Zaiyu Hasegawa of one-Michelin-starred Den and Hiroyasu Kawate of two-Michelin-starred Florilège. Born from a conversation on a fishing trip during lockdown, the restaurant combines the pair's talents for innovation, but is a departure from both the creative kaiseki of Den and the modern Japanese-French food at Florilège. At the heart of Denkushiflori are skewers (kushi means skewer in Japanese), but they're not your average skewers of grilled meat. Instead, the restaurant offers quirky seasonal combinations such as Boudin Noir Apples, where salty fried pig's blood is cloaked in finely shaved apple.
The eight-course omakase menu (¥17,800 plus service charge) consists of a combination of classic and seasonal items: it's made up of six skewers, followed by rice and dessert.
Based on the original reporting by Genya Aoki.
More from Time Out
Yomiuriland now lets you work from a Ferris wheel or by the pool
10 ways to still have an amazing autumn in Tokyo
In photos: Northern Japan's autumn foliage has reached its peak colours
Ginza Station has unveiled its slick new look after nearly three years of renovations
#DreamNowTravelLater: New issue on Japan travel inspiration out now