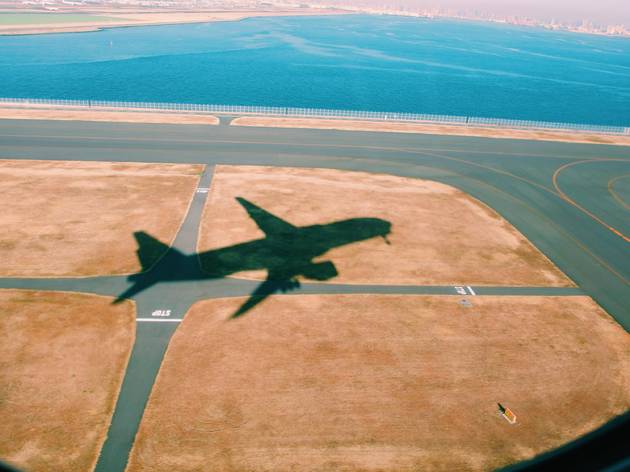 These are all the countries and regions affected by Japan's entry ban
129 nations and regions are affected by this measure
Posted: Monday July 27 2020, 4:38pm
[Updated July 27] The Covid-19 coronavirus has changed our lives – now we are accustomed to wearing face masks, social distancing and staying home, at least for the time being. International travel to and from Japan is still restricted, although Japan is working on a travel bubble with selected countries and regions. With polymerase chain reaction (PCR) testing centres planned around central Tokyo and Osaka, as well as near Narita, Haneda and Kansai airports, there is some hope that we'll be seeing you in Japan soon.
On July 24, Japan added 17 more nations to its no-entry list, bringing the total number of banned regions to 146. Under the current restrictions, anyone who is not a Japanese citizen and has been to these countries or regions in the past 14 days will be denied entry into Japan.
Here are all the nations and regions affected by Japan's travel ban as of July 24.
Asia Pacific: Australia, New Zealand, Bangladesh, Brunei, China (including Hong Kong and Macau), India, Indonesia, Republic of Korea, Malaysia, Maldives, Nepal, Pakistan, Philippines, Singapore, Taiwan, Thailand, Uzbekistan, Vietnam.
North America: Canada, United States of America.
Latin America and the Caribbean: Argentina, Antigua and Barbuda, Bahamas, Barbados, Bolivia, Brazil, Chile, Colombia, Costa Rica, Cuba, Dominica, Dominican Republic, Ecuador, El Salvador, Grenada, the Grenadines, Guatemala, Guyana, Haiti, Honduras, Jamaica, Mexico, Nicaragua, Panama, Paraguay, Peru, Saint Kitts and Nevis, Saint Vincent and the Grenadines, Suriname, Uruguay, Venezuela.
Europe: Albania, Andorra, Armenia, Austria, Azerbaijan, Belarus, Belgium, Bosnia and Herzegovina, Bulgaria, Croatia, Cyprus, Czech Republic, Denmark, Estonia, Finland, France, Germany, Georgia, Greece, Hungary, Iceland, Ireland, Italy, Kazakhstan, Kosovo, Kyrgyzstan, Latvia, Liechtenstein, Lithuania, Luxembourg, Malta, Moldova, Monaco, Montenegro, Netherlands, North Macedonia, Norway, Poland, Portugal, Romania, Russia, San Marino, Serbia, Slovakia, Slovenia, Spain, Sweden, Switzerland, Tajikistan, Ukraine, United Kingdom, Vatican City.
Middle East: Afghanistan, Bahrain, Israel, Iran, Iraq, Kuwait, Lebanon, Oman, Palestine, Qatar, Saudi Arabia, Turkey, United Arab Emirates.
Africa: Algeria, Botswana, Cabo Verde, Cameroon, Central Africa, Cote d'lvoire, the Comoros, Democratic Republic of Congo, Djibouti, Egypt, Equatorial Guinea, Eswatini, Gabon, Ghana, Guinea, Guinea-Bissau, Kenya, Liberia, Libya, Madagascar, Mauritania, Mauritius, Morocco, Namibia, the Republic of the Congo, Sao Tome and Principe, Senegal, Sierra Leone, Somalia, South Africa, Sudan.
Japanese citizens who enter Japan from one of these regions must take a coronavirus test on arrival.
For more information, see the official website of the Ministry of Foreign Affairs.
Get live updates on the Covid-19 coronavirus situation in Tokyo and Japan here.
More news from Tokyo and Japan
Japan releases new travel guidelines following ease in domestic travel restrictions
How to wash and care for your reusable cloth face masks
Japan's new tourism video will have you missing Japan even more
Mark your calendars: next year's Olympic competition schedule is now confirmed
Japan is one of the top ten most peaceful places in the world
Share the story