Wearing a face mask has become a necessity more than ever during this new age of Covid-19 coronavirus – so much so that they have evolved to double up as a socially-conscious fashion statement. These days, you'll be spoilt for choice when picking out a face mask, as quirky new reusable masks are being released regularly. So show off a bit of personality when masking up by picking a functional yet fashionable mask to match your style or mood.
Japanese textile maker Takebe has just released a brand new collection of face masks made of traditional Japanese washi paper, which are ideal to wear with a kimono or yukata. What's even more unusual about these face masks is that although they're partially made of paper, they're washable and reusable.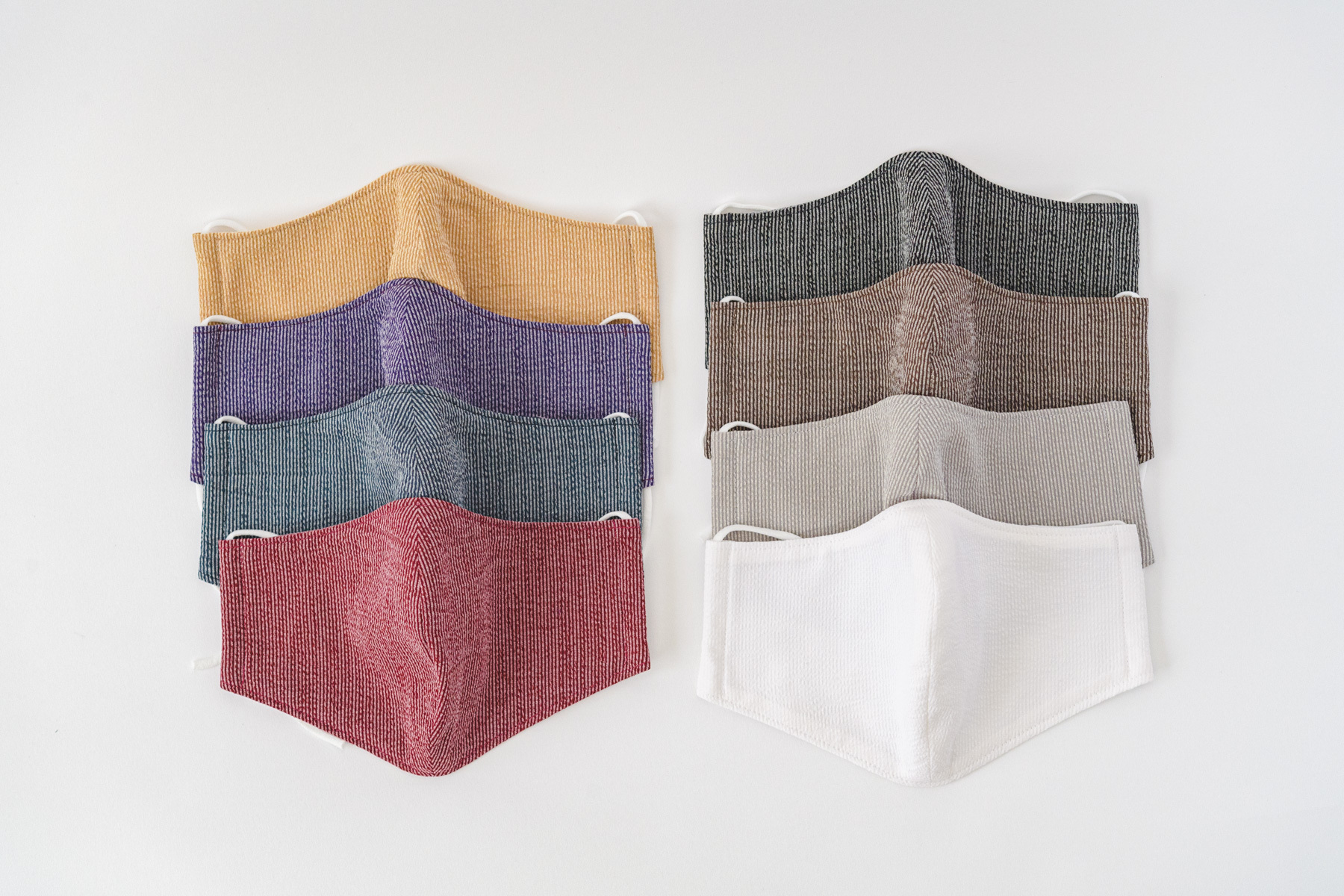 The Modern Washi Woven Masks are composed of a three-layer structure that uses both washi paper and polyester for a comfortable fit that's also resilient to moisture. The middle layer of the mask is made of a material that has an antibacterial and deodorising effect, which makes it even more useful, especially during Japan's hot summer months.
The masks come in eight classic colours and five softer pastel colours. The classic colours come in medium and large sizes for adults while the pastel colours come in medium for adults and a small size for children. Each face mask costs ¥1,980 and masks can be pre-ordered through Takebe's online store, with shipments beginning on September 1.
More news
Japan's first ramen restaurant, closed in 1976, is reopening in Shin-Yokohama
Watch this stunning short documentary about the origins of Japanese dashi – for free
Ikebukuro's Sky Circus observation deck is offering 20 percent discount for Tokyoites
These Hello Kitty rooms at the new Asakusa Tobu Hotel are adorable
Sushi Saito and Nanzuka art gallery have teamed up to open a new restaurant in Tokyo