The Covid-19 coronavirus pandemic has affected the way we socialise and interact with the city. Now that we are going out and eating out again, restaurants and bars are constantly offering new and innovative ways to help keep us safe within their premises. Some have expanded to outdoor seating while others implemented social distancing measures like placing barriers in between customers or limiting the number of people indoors.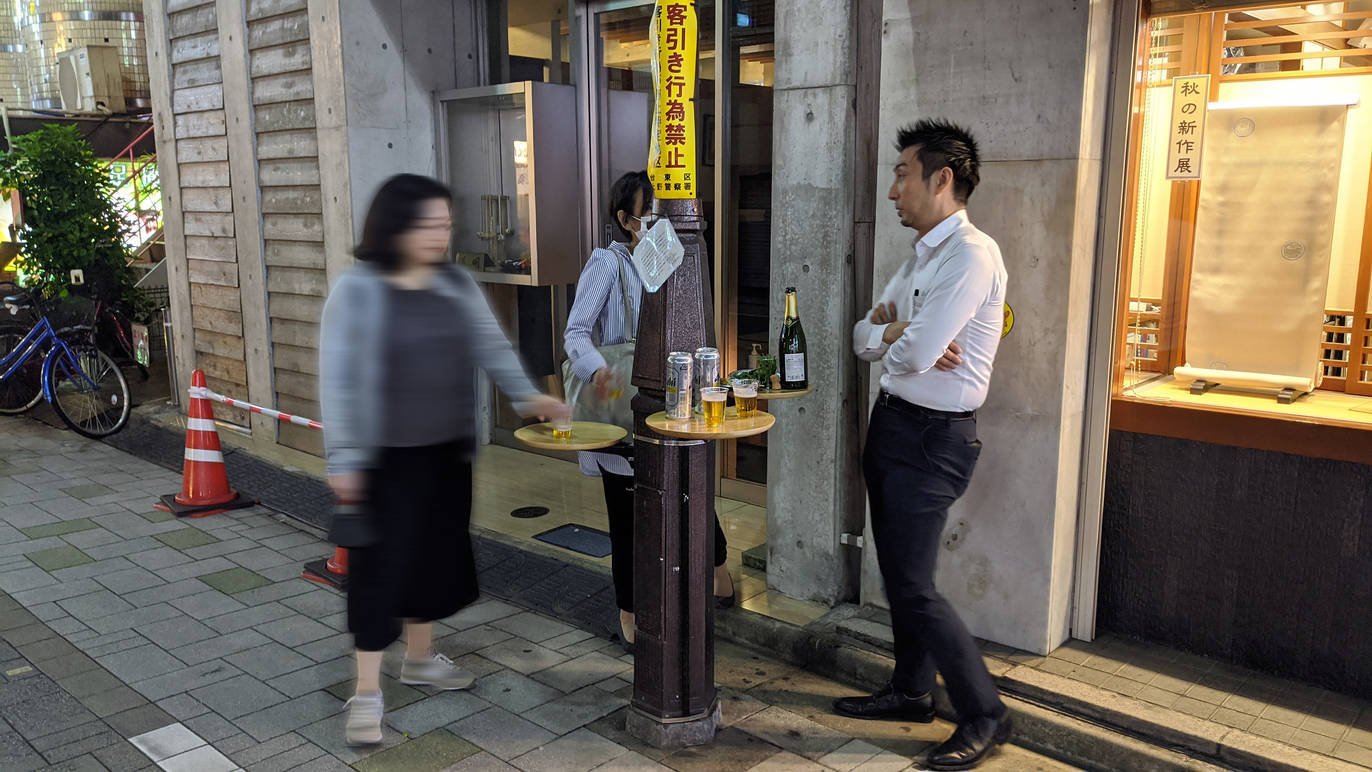 The Tokyo Cultural Heritage Alliance, however, has a new and creative solution. The neighbourhood cooperative, whose aim is to promote the districts of Yanesen, Negishi, Ueno, Hongo, Akihabara, Kanda, Jimbocho and Yushima, has created the 'Gaito Stand' project, where streetside lamp posts are converted into standing tables, creating a stretch of outdoor dining spaces for the local restaurants and bars.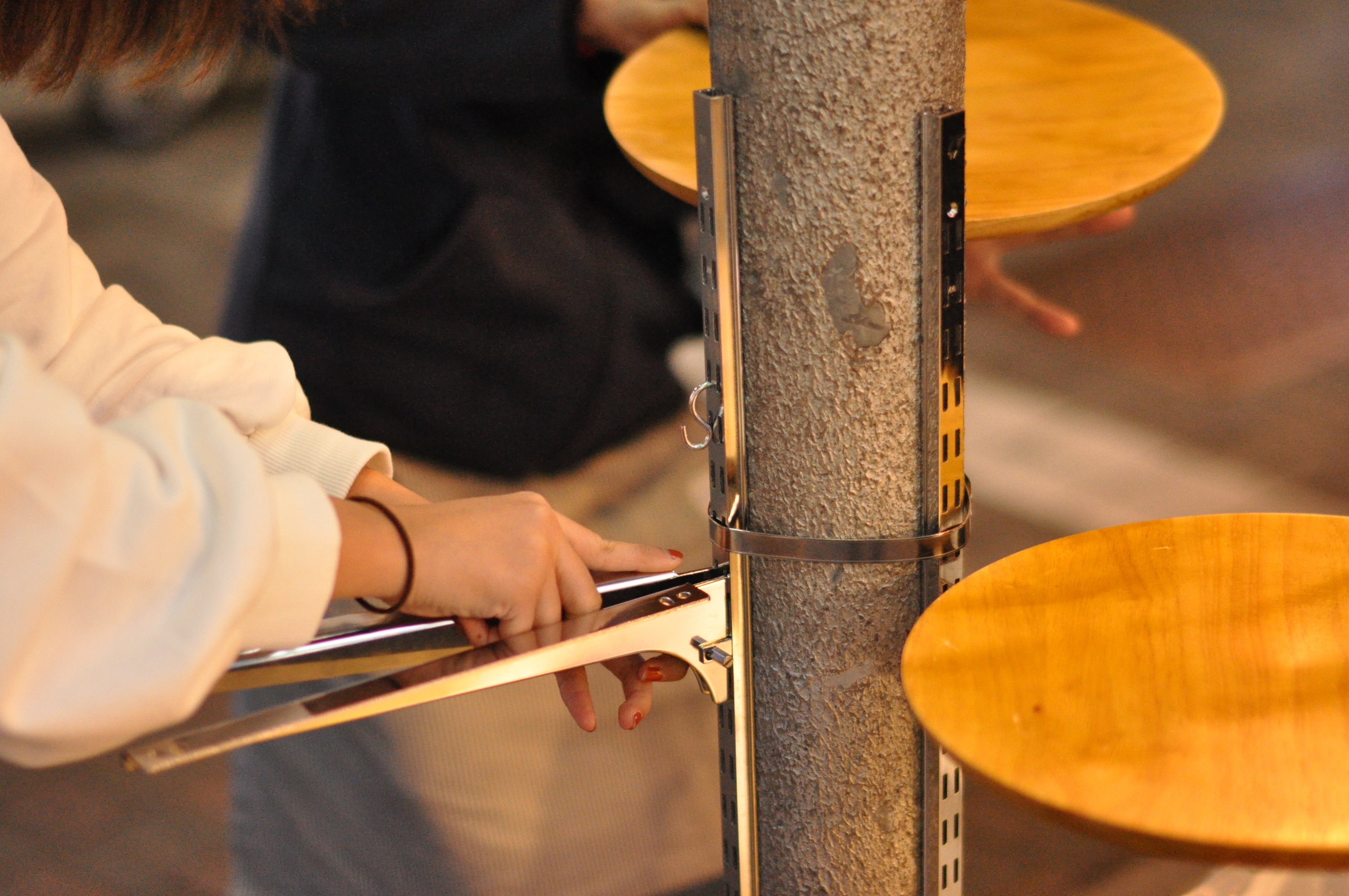 This project was primarily created to benefit the restaurants and bars on Nakacho-dori between Yushima and Ueno. Its aim is to help the businesses stay open while offering a safe and comfortable experience for diners who want to avoid confined spaces. Twenty lamp posts along this street are converted into standing tables every Friday and Saturday evenings until the end of November.
With these lamp-post tables, people can order takeout from nearby restaurants and enjoy a socially distanced meal outside, away from crowds. Plus, these tables get sanitised often for your peace of mind.
Before you head out, check our guide on going out safely in Tokyo and Japan.
Most popular on Time Out
National parks in japan are installing wifi to encourage 'workations'
In Photos: Northern Japan's autumn foliage has reached its peak colours
Studio Ghibli releases 300 more images from six films
Seaside rice terraces in Wajima are now illuminated with 25,000 LED lights
Japan could extend the New Year holidays by a whole week in 2021