Japanese ukiyo-e master Katsushika Hokusai is known worldwide for his woodblock prints and even has a permanent venue dedicated to his art at the Sumida Hokusai Museum. Fans of Hokusai can now try replicating some of his most famous prints, including the iconic 'The Great Wave off Kanagawa', with a set of colour pencils created by online media company Waraku Web and art and museum goods producer Felissimo Museum Department.
The idea started with a tweet by the editor of Wakaraku, Sebastian Takagi, and culminated in this beautiful set of pencils featuring colours inspired by three of the Thirty-Six Views of Mount Fuji, a series of ukiyo-e art by Hokusai that represents Mt Fuji in various weather conditions.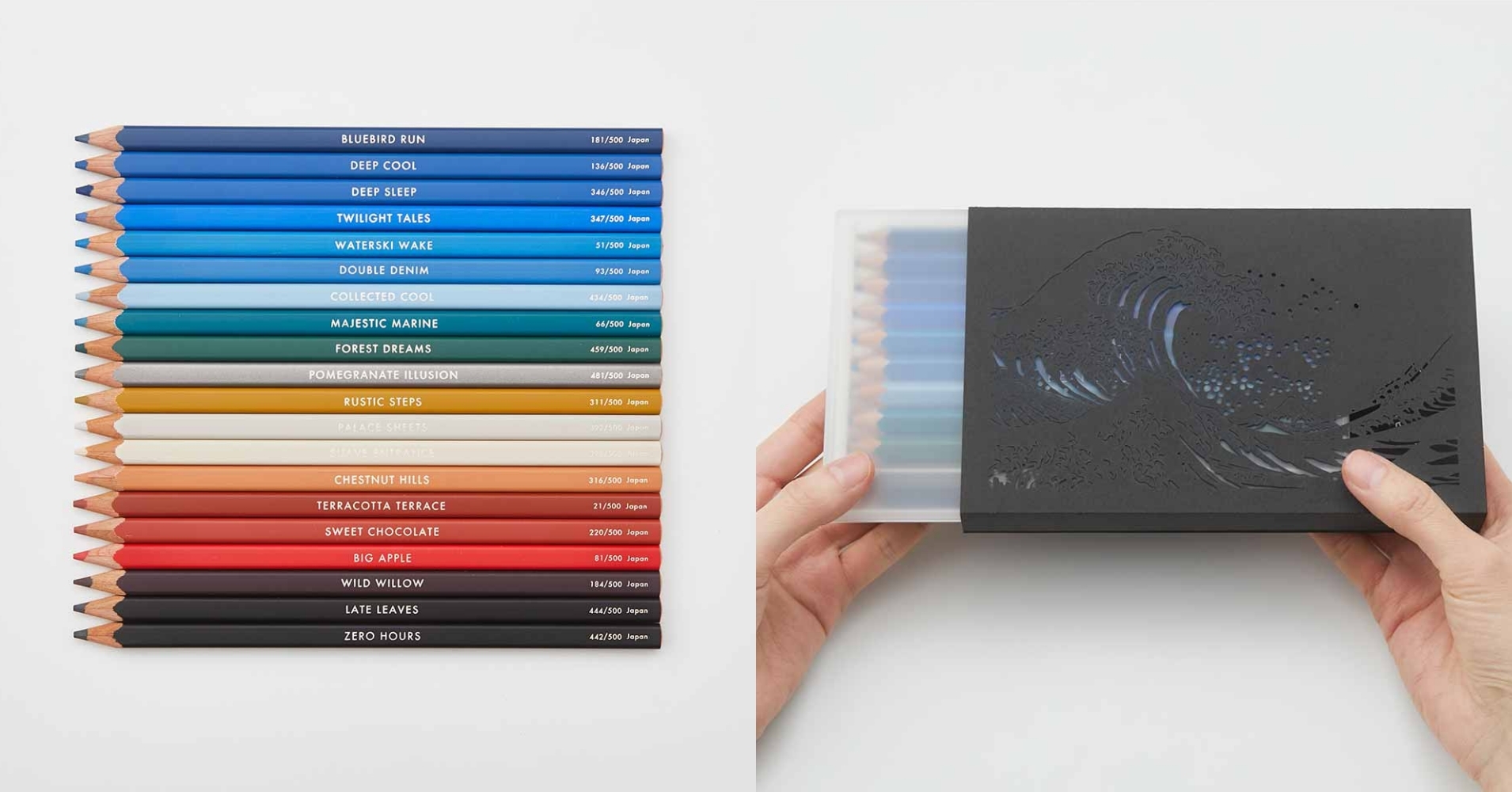 Each set contains a total of 20 colours selected from the 500 options in Felissimo's Tokyo Seed range. The colours were chosen to match the colour scheme of the three paintings, so you'll find a range of blues for the iconic 'Great Wave', some red and green for 'Fine Wind, Clear Morning' and darker browns and black for 'Rainstorm Beneath the Summit'. Each colour has its own unique name like 'Twilight Tales' or 'Pomegranate Illusion', using words and phrases that are associated with Hokusai.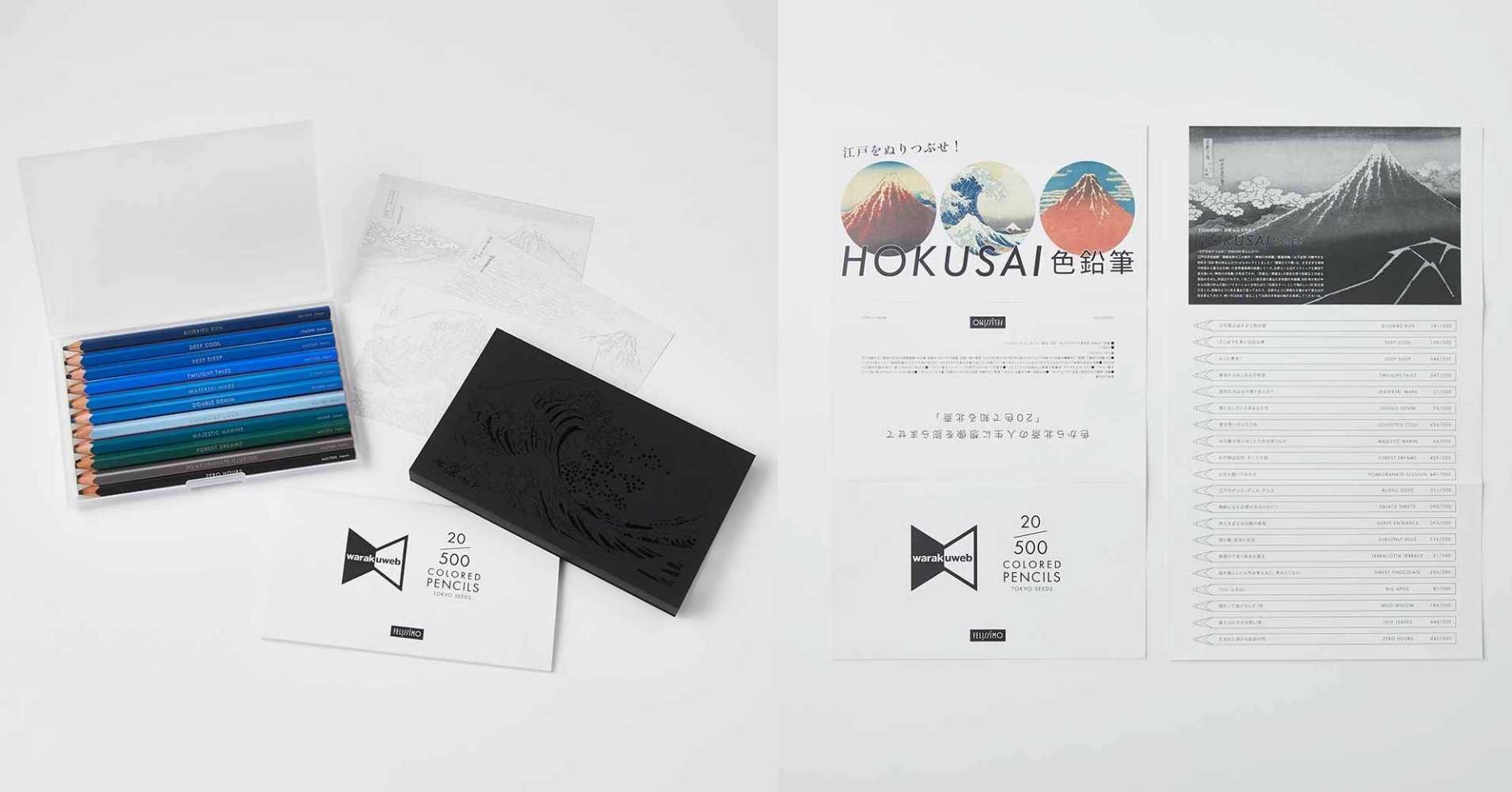 There are only 500 sets available, which you can purchase exclusively online via Felissimo for ¥4,400 each. Orders begin shipping in late April and are limited to Japan only. The set also includes a few Hokusai postcards, which you can colour in yourself, as well as information about the three Hokusai paintings.
More news
Take our Time Out Index survey and tell us what life is like in Tokyo
Shu Uemura's new global flagship store in Omotesando looks like a giant makeup box
Starbucks is releasing special merchandise for its 25th anniversary in Japan
See all the spring flowers in bloom at Garden Necklace Yokohama for free
Best new Japanese films and series coming to Netflix in April 2021
Want to be the first to know what's cool in Tokyo? Sign up to our newsletter for the latest updates from Tokyo and Japan.