An Osaka hostel that's a cross between a cat café and a ryokan, Neco Republic is now renting out its rooms for people working remotely – especially those who need to concentrate while being comforted by adorable cats.
This hostel has guest rooms where you can watch over 20 rescue cats chill and play in the adjacent café Neko Yokujo through an observation window. Don't worry – the windows just face the cats, so you won't end up staring at café patrons.
Each room has swapped its futon bed for a chabudai table you can work on. Plus, you'll get unlimited wifi and free refills at the drink bar, all for ¥3,000 per five-hour block. The rooms are pod-style, meaning you'll be seated on a tatami floor and won't have much space to stretch your legs out, but one wall is a window with the cutest view imaginable. The rooms are available for remote work between 12pm and 8pm daily.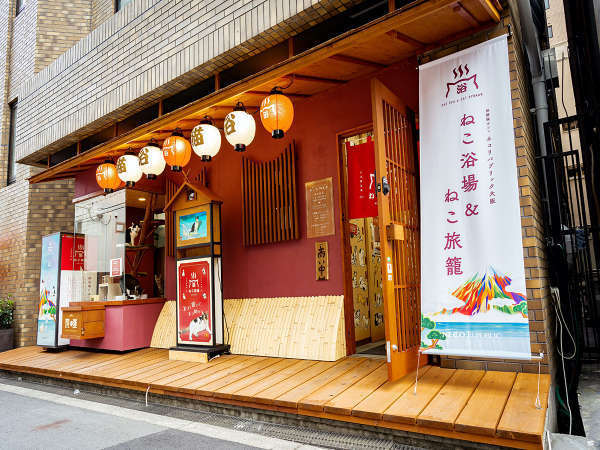 After a hard day's work, you can visit the café to hang out with the friendly felines (¥200 on weekdays and ¥250 on weekends for 10 minutes) and soak your feet in a warm footbath (¥500 for 10 minutes) to wind down. If you find you just can't bear to leave, the cats here are looking for new homes, so you can fill in an application to adopt.
More news
Starbucks releases a Japan-exclusive cherry blossom collection
You can now get Covid-19 test kits from vending machines in Tokyo
This new Tokyo café has robot waiters controlled remotely by disabled workers
Japan cherry blossom 2021 forecast: sakura expected to bloom earlier in Tokyo
teamLab Borderless in Tokyo is getting a fresh spring look from March
Want to be the first to know what's cool in Tokyo? Sign up to our newsletter for the latest updates from Tokyo and Japan.