Open Tokyo
Tokyo for everyone – it's your ultimate diversity-focused guide to the capital
Popular features and interviews
Tokyo's top diversity-focused spots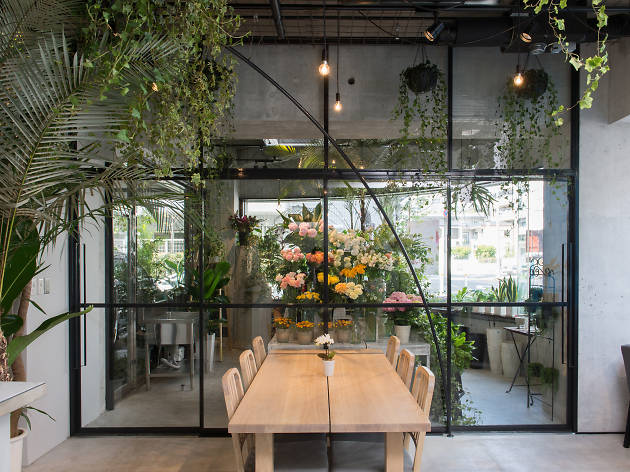 Lorans Social Flower & Smoothie Shop
No, the flowers won't talk to you (we think), but this flower shop-meets-café, opened in early May 2017, serves up some very Instagrammable fare. Try one of their ten types of smoothies (from ¥400), or tuck into the selection of open sandwiches (from ¥480) and 'flower puddings' (from ¥300) – possibly their most interesting menu item – all flawlessly presented. Their staff includes 20 employees with physical disabilities; we hope this will help spark a new hiring trend across Tokyo.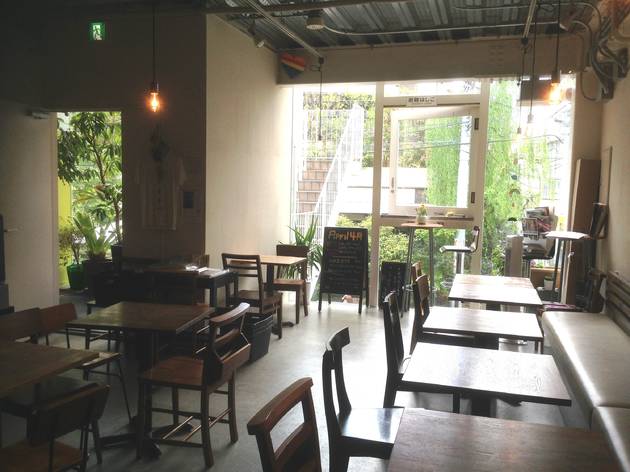 Gossip
A cultural centre for the LGBT community, Gossip occupies a second-floor space on an Aoyama back street and bustles with activity from around noon to late at night. Sip on a beer or some strong coffee and browse the vast selection of reading materials on themes including gay culture, art, sexuality and diversity. Photo books, magazines, comics and literature in several languages are among the options, while the musically inclined will want to check out the collection of analogue records, CDs and DVDs.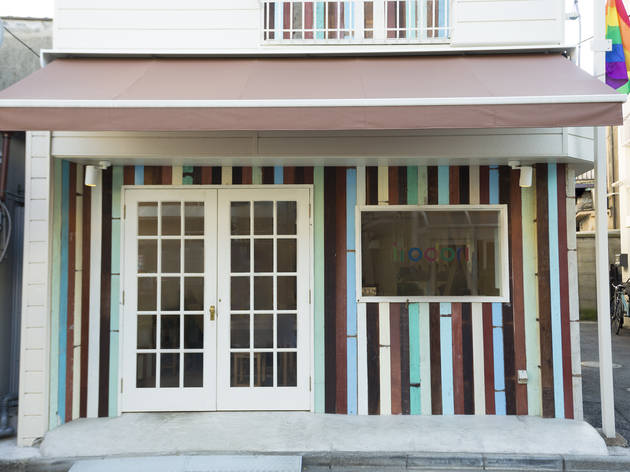 Irodori
Run in collaboration with the LGBT-focused Colorful Station community space, this comfy restaurant on the back streets of Harajuku serves up seasonal veg in the form of Asian fusion cuisine. Enjoying stable support from both the LGBT community and local residents, this is a spacious, bright spot with stylish wooden furniture, making for a stress-free environment right in the heart of the city.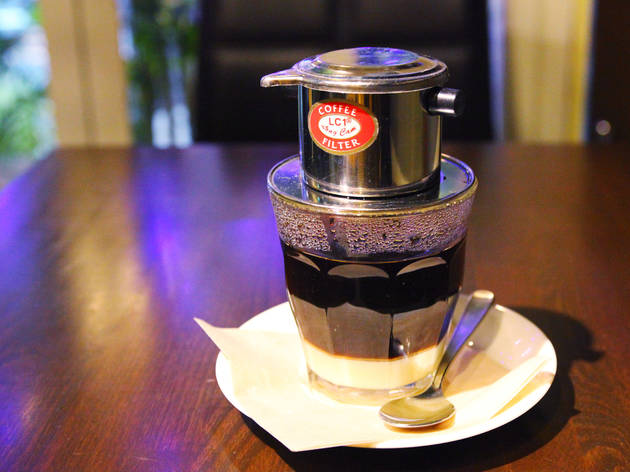 Cocolo Cafe
Ideal for a late-night rendezvous, this café and restaurant is a popular LGBT hangout that gets points for its 18 different kinds of tea, Vietnamese coffee and homemade fruit cake that changes monthly. They also serve both light grub like salads and more substantial stuff: try the always-popular Cocolo Plate or the delicious Taco Rice.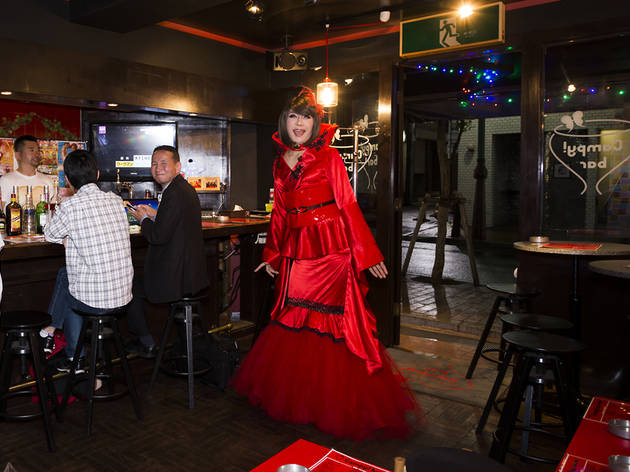 Campy! Bar
First-time visitors to Shinjuku Ni-chome, Tokyo's famous gay district, could do far worse than shimmying into this ooh-la-la joint run by celebrity cross-dresser Bourbonne. Campy! Bar opened in January 2013, and the name couldn't be more apt. Bourbonne's staff of decadently attired drag queens (some more convincing than others, it must be said) keep the campiness cranked up to eleven, while the 'gay mix' policy means that straight customers won't feel out of place. Unlike some other gender-bending bars in the area, there's no seating charge (unless you want to reserve a sofa at the weekend, in which case it's ¥1,000), and drinks are paid cash-on-delivery. Sat on Ni-chome's main drag, Campy! Bar would make an ideal place to start a night out – or to end one.