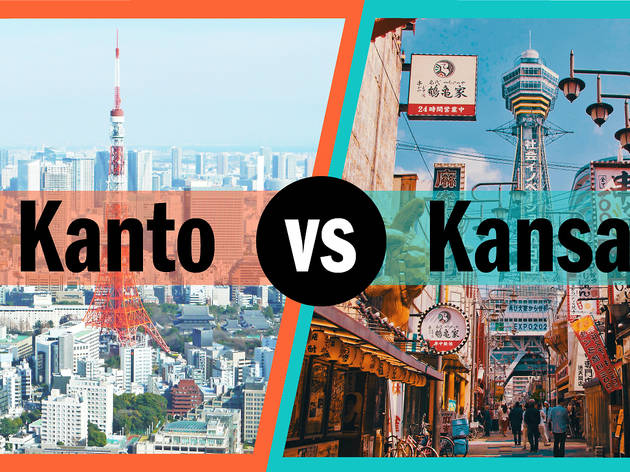 Kanto vs Kansai: the food edition
The culinary differences between Tokyo and Osaka go beyond okonomiyaki and monjayaki – here are some of the big ones
Kanto is Japan's major eastern region, home to Tokyo and six other prefectures. Kansai is its western counterpart; this major region boasts Osaka, Kyoto and five more prefectures. The two regions have a friendly rivalry going back centuries. Historically, Kansai was home to wealthy merchants and Japan's emperor whereas Kanto was dominated by samurai, not to mention the country's ruling shogun.
These days, the samurai have given way to salarymen, but you can still see the differences between Kansai and Kanto every time you sit down for a meal at a restaurant. In general, Kanto cuisine is richer, bolder and saltier, whereas Kansai food is milder and sweeter. You'll find more seafood dishes in Tokyo but a wider variety of vegetables in Kyoto. Whether it's okonomiyaki vs monjayaki or triangular vs round onigiri, the Kanto vs Kansai rivalry is very pronounced in the kitchen.
Here are some of the big differences between Kansai and Kanto cuisine.
Recommended: These are the 10 things you must eat in Tokyo and Osaka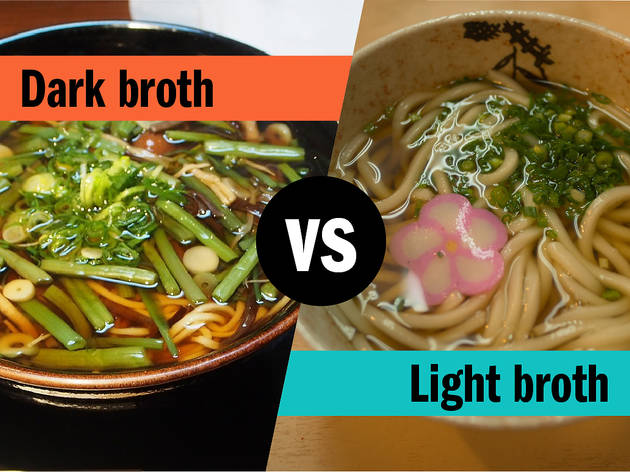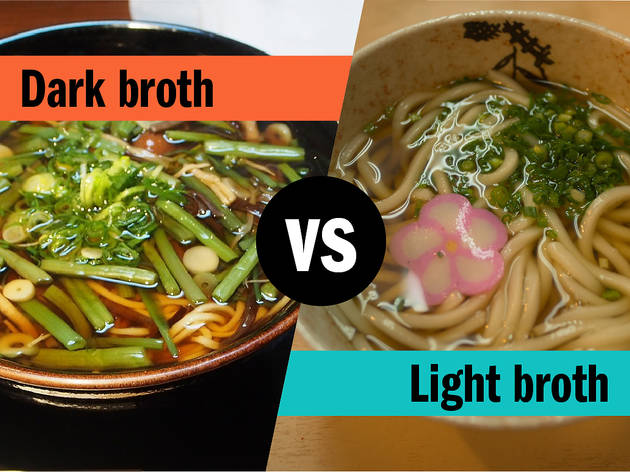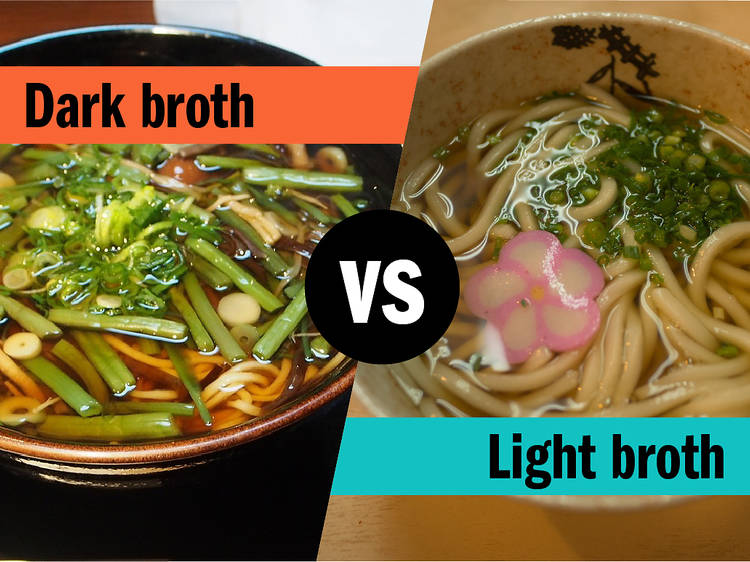 Photo: vivi14216/Pixabay, peaksignal/Pixabay
Dark vs. light broth for noodles
Eating noodles in Kanto, you will most likely be slurping up a strong, blackish broth. It's a combination of katsuo-dashi (stock made with bonito fish flakes) and koikuchi (dark soy sauce).
In Kansai however, the stock is lighter, clear and golden, made with kombu-dashi (stock based on seaweed) and utsukuchi (light soy sauce). It's said that this difference might have started because the darker broth goes better with soba noodles, which are popular in Kanto, while light broth works better with the udon common in Kansai.
Photo: cheetah/PhotoAC, Mami Miyashima/Pixabay
Seafood tempura vs veggie tempura
If you're a fan of tempura dipping sauce, you're thinking like a Tokyoite. Tempura in Kanto is traditionally made with seafood from the nearby Tokyo Bay, deep-fried in sesame oil and served with a dipping sauce of dashi and dark soy sauce. Over on the west side of Japan, tempura is traditionally made with vegetables and cooked in vegetable oil. It's also served just with salt as not to overpower the veggies' delicate flavours.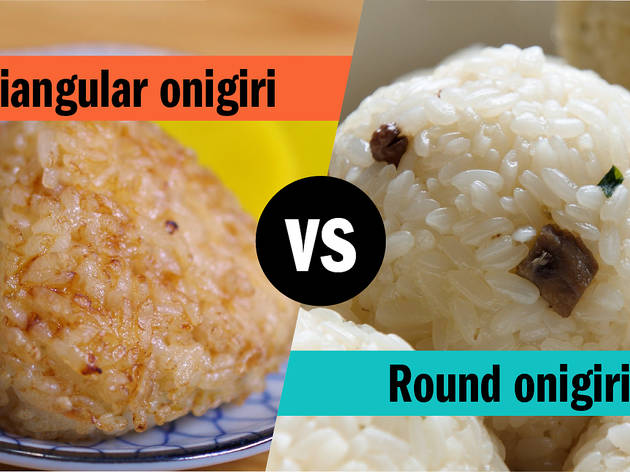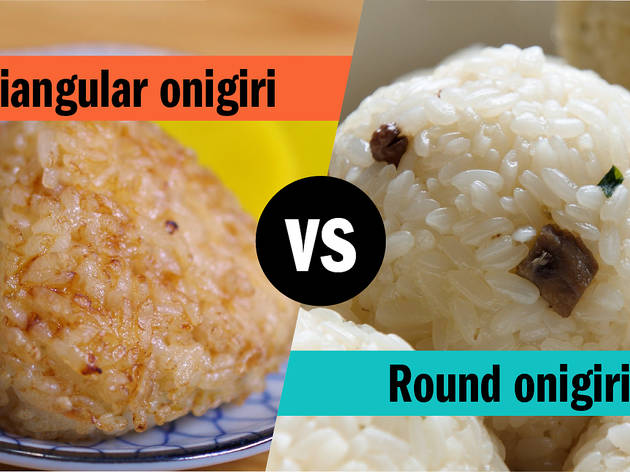 Photo: Carick/Pixabay, takedahrs/Pixabay
Triangular vs round onigiri
Onigiri, parcels of steamed rice pressed together to fit into your hand, are Japan's ubiquitous snack. You'll find them in konbini across the country, shaped into triangles or balls, but in bygone days, those shapes varied by region.
Tokyo onigiri were shaped into triangles, apparently because it was easier for samurai to carry them. In Kansai, where theatre-going was a popular activity, plump round onigiri would fit neatly into the bento boxes people took with them to the theatres.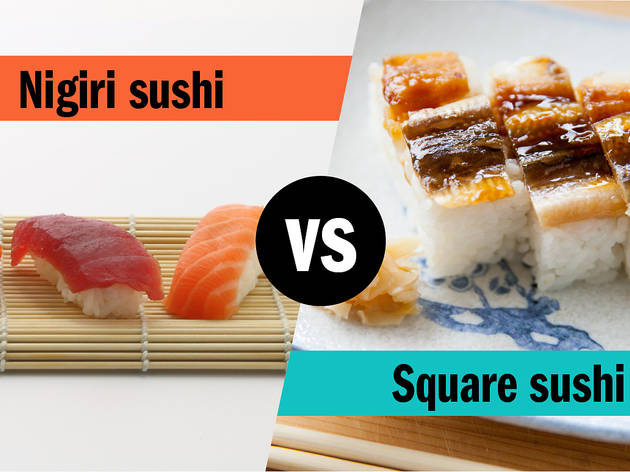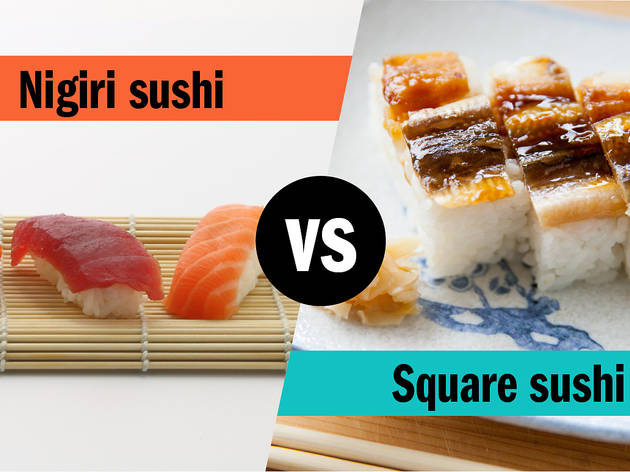 Photo: Design n Print/Pixabay, Sugisaku/PhotoAC
Nigiri sushi vs square sushi
If you're a sushi fan, no doubt you've heard of nigiri sushi – it's also called edomae sushi. The old name for Tokyo was Edo, and 'mae' means 'in front of', referring to sushi made with seafood that comes from Tokyo Bay. When Tokyo became the capital of Japan, the influx of busy workers meant fast food boomed, and rice topped with fresh seafood straight from the bay was the perfect solution.
Over in Kansai, taking sushi home was more popular than eating out. There were no refrigerators, so the rice and toppings were pressed together in a box for preservation and ease of transportation. Kansai-style sushi is called oshizushi (pressed sushi).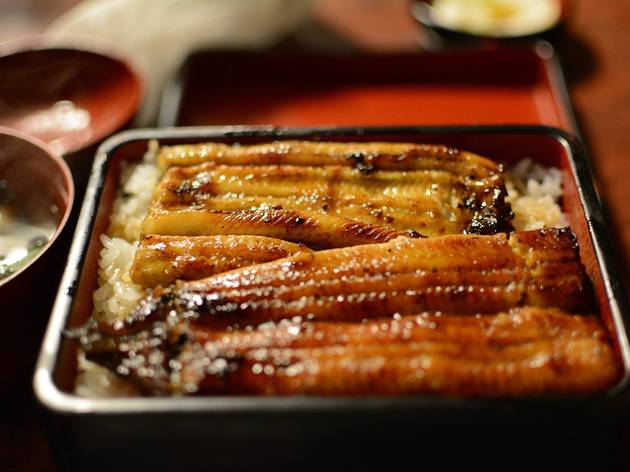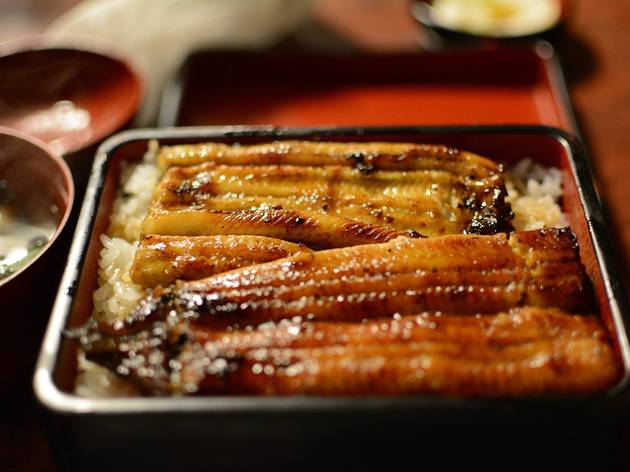 Photo: Shun Kato/Pixabay
Unagi (eels) are popular all over Japan, but they're prepared in different ways in Kanto and Kansai. Chefs in Kansai cut unagi along the stomach, open them up flat and grill them. In Kanto, the unagi are cut down the back instead. It's believed the aversion to cutting the stomach of the eel came from its resemblance to seppuku, a type of ritual suicide practiced by samurai, who were very influential in feudal Kanto.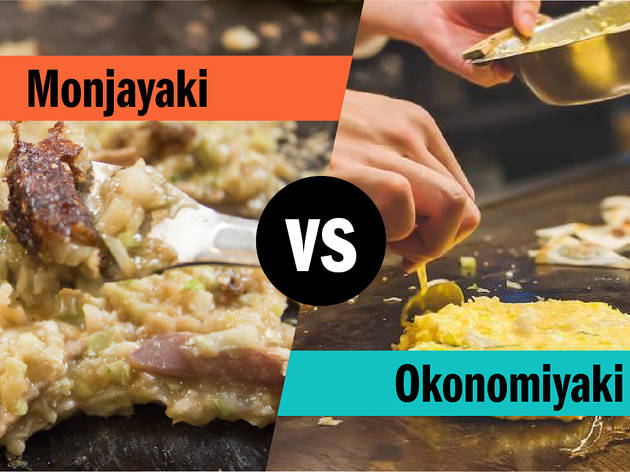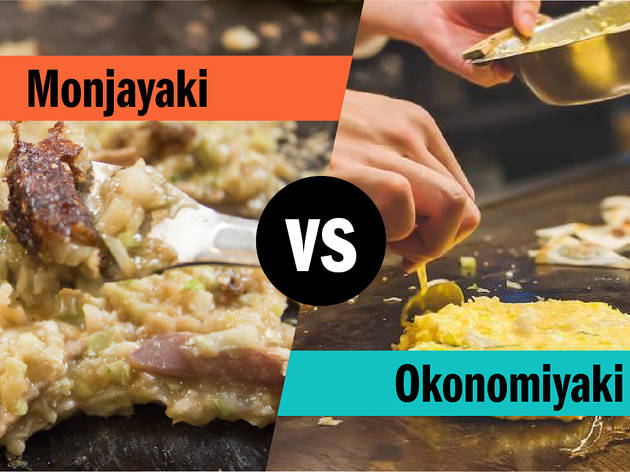 Photo: Hic/PhotoAC, Daniel Hooper/Unsplash
Monjayaki and okonomiyaki are very similar in principle: both savoury pancake-like dishes made from flour and cabbage cooked on a cast-iron griddle. Where the more famous Kansai okonomiyaki ends up solid in form, topped with Japanese-style barbecue sauce, mayonnaise and bonito fish flakes, Kanto's monjayaki has a runny batter, so it stays sloppy. Whichever you prefer, both go down perfectly with an ice-cold beer.
Best selling Time Out Offers