Heads up! We're working hard to be accurate – but these are unusual times, so please always check before heading out.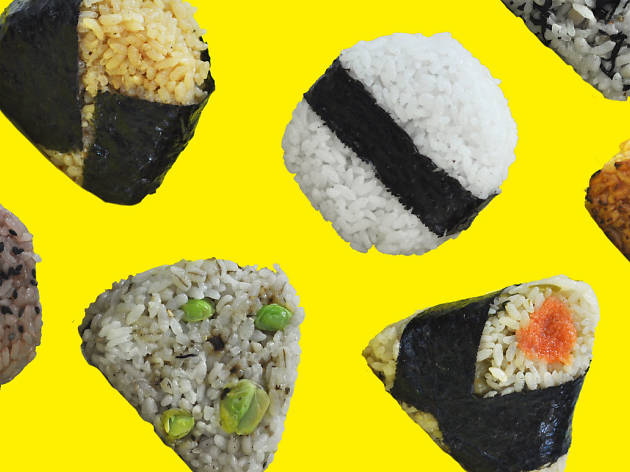 The konbini connoisseur's guide to onigiri
A quintessential Japanese snack, the onigiri rice ball is one of our favourite convenience store finds. It's the best cheap fast-food to eat on-the-go
The perfect on-the-go meal truly exists in Japan, and by this we mean the convenient onigiri, or omusubi rice balls available at our local konbini. What was once a quick meal has been upgraded over the recent years with flavours and fillings you wouldn't find in your traditional rice ball. Think healthy onigiri mixed with veggies and superfood grains, and premium one filled with ikura (red caviar), grilled pork or curry chicken. We've rounded up a few of our favourite varieties of onigiri here – go try them out the next time you're at a Japanese konbini.
Want more from your local konbini? Check out our guides to konbini alcohol, ice cream, sandwiches, and more.
Rice ballin'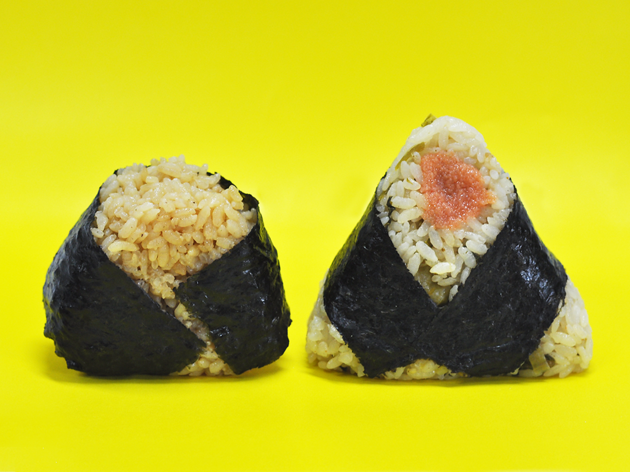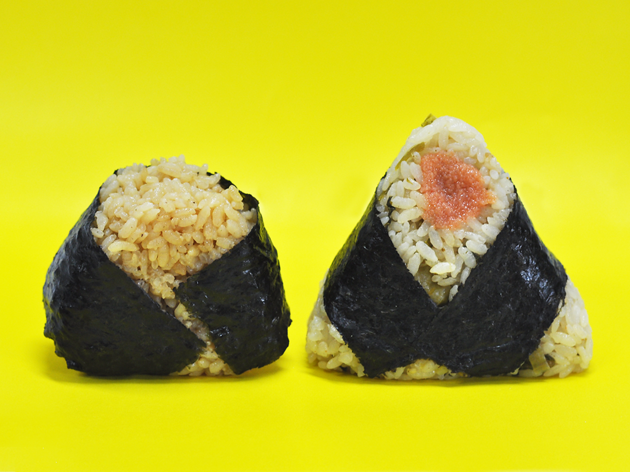 This particular onigiri usually comes in a triangular form with or without a seaweed wrapping, and features an endless variety of fillings and flavours. They can range from plain shio (salt) rice balls to yaki onigiri where the rice ball is basted in soy sauce before being grilled to create a crust on the outside.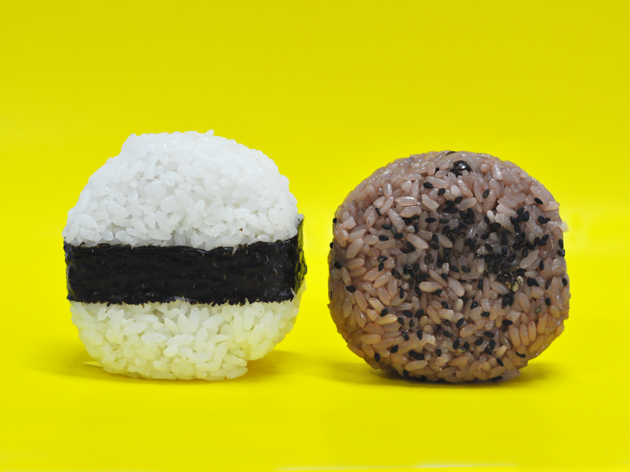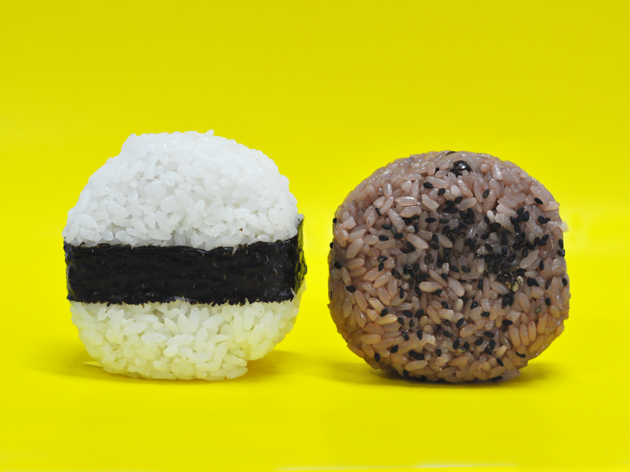 Where most onigiri are triangle in shape, you'll also see round ones every so often. We've seen traditional versions like the rice with adzuki beans (pictured right ¥130) as well as modern updates that are covered in spam or layered with chicken curry (pictured left ¥180). Both from 7-Eleven.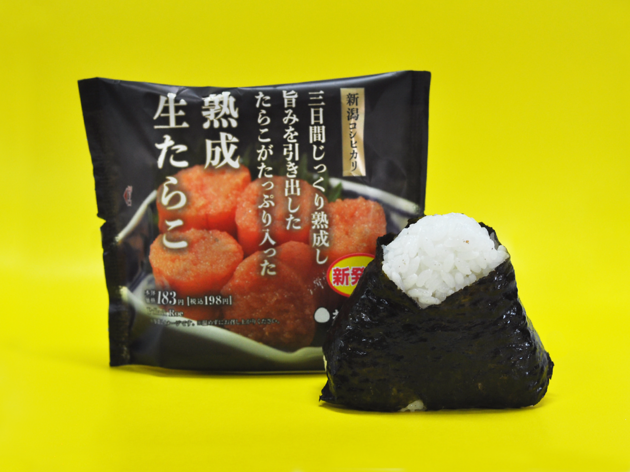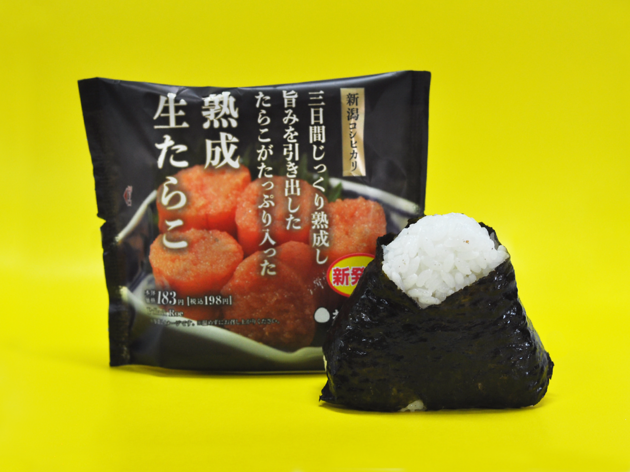 These onigiri are as fancy as it gets: they feature all sorts of premium fillings the likes of juicy ikura (red caviar), quality grilled salmon, and even mentaiko (pollock roe). We found these (¥198 each) at Natural Lawson, but other konbini should have them as well – just look for the higher price tag.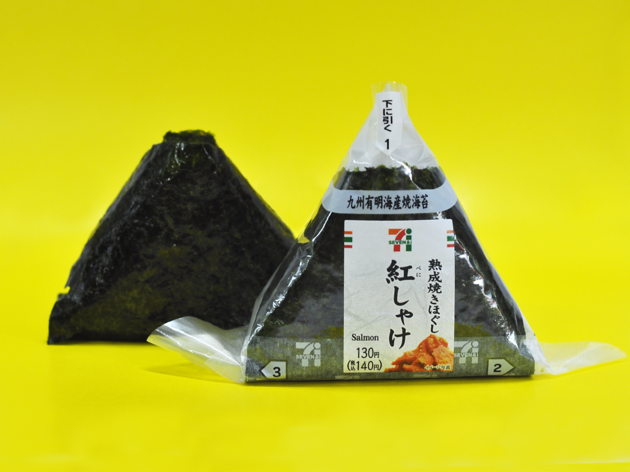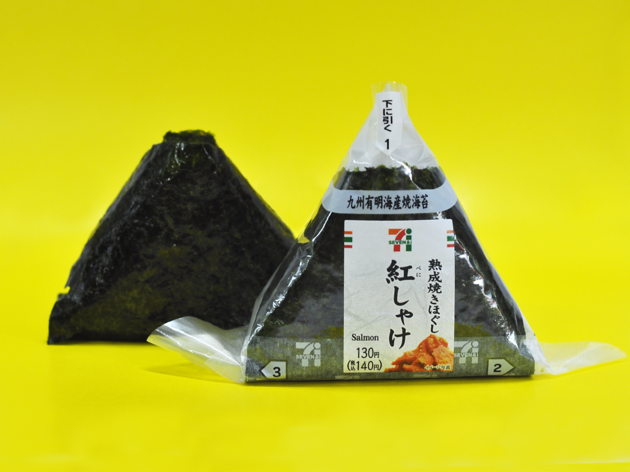 Lets face it, no one likes soggy sheet of nori (seaweed), and this inventive packaging has found a way to prevent that. This classic onigiri was invented so your nori doesn't touch the rice until you are ready to eat it. This is probably the most common onigiri you'll find in the konbini; it comes with a variety of fillings and that step-1-2-3 instruction on how to open the package. Just make sure to follow the numbers clearly stated on the plastic wrapper and you should have no problems. Starting at ¥112 from 7-Eleven.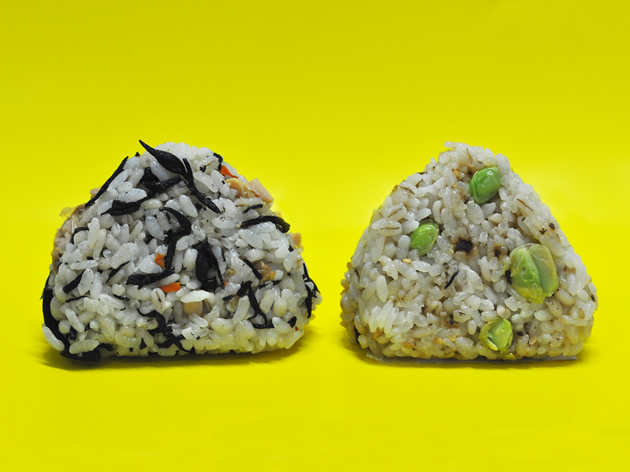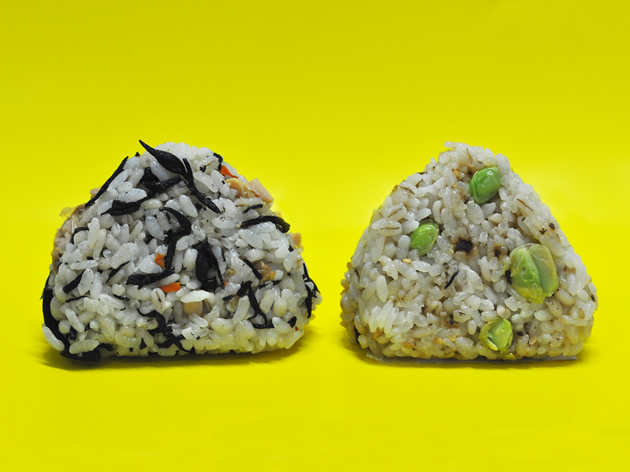 For the health-conscious foodies, onigiri also comes in healthy-ish varieties where they're made from brown rice mixed with edamame, grains, seaweed and other vegetables. We bought these two at Natural Lawson: a barley, bean and seaweed mix, and a brown rice, seaweed and soybean variety (¥125 each).
More from your local konbini
Cool down with our picks of the best frozen treats from your local konbini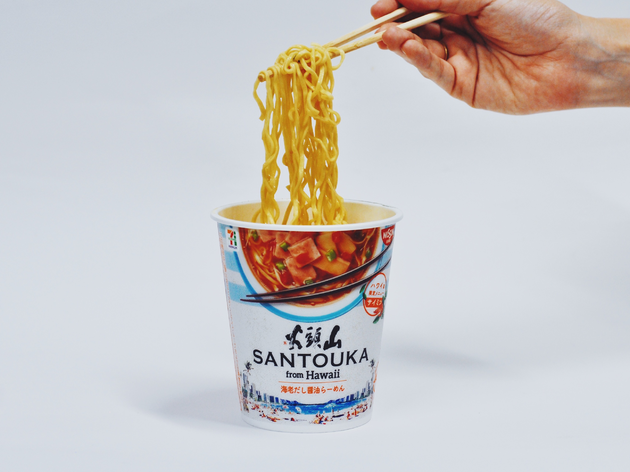 Noodles in an instant – from some of Tokyo's top ramen restaurants, no less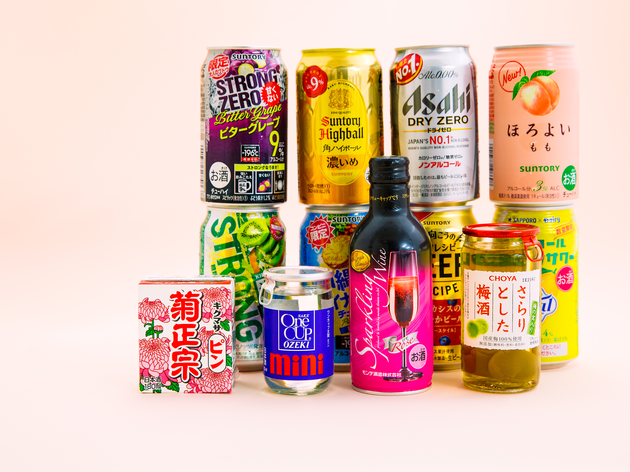 Beer, saké, highball, chuhai and even wine – did you know Japan's amazing convenience stores also double as bottle shops?