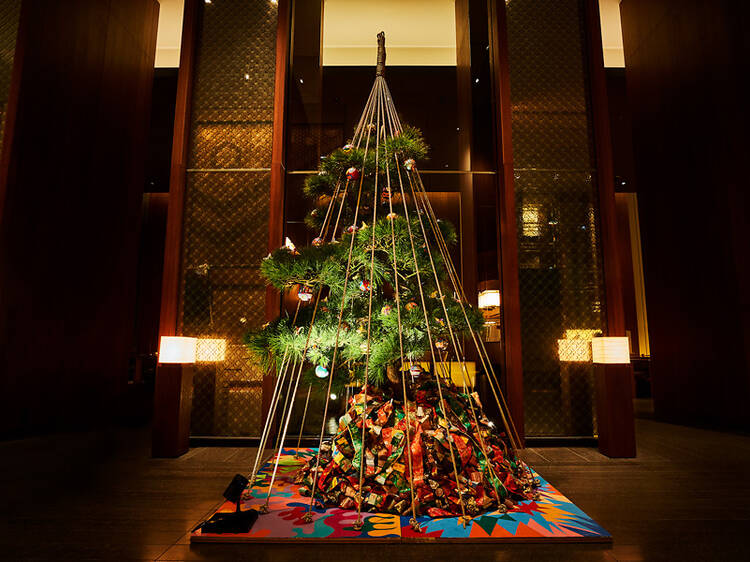 Photo: itu'; Andaz Tokyo
Wa-Yo Fusion Christmas Tree
Find this unique Christmas tree in the lobby of the Andaz Tokyo hotel on the 51st floor. The installation is designed by Paris-based Japanese artist itu'.
The tree design is a fusion of Japanese (wa) and Western (yo) culture, hence the installation's name. The pine tree itself, a symbol of Japan forms the wa part of the work. The cone of cords around the Christmas tree is based on yuki-tsuri, a method of protecting branches from breaking in heavy snow by placing ropes around the tree from top to bottom. Yo, on the other hand, refers to the custom of putting up a Christmas tree.
Have a look at the colourful tree ornaments up close to see their motifs of different facial expressions. They're intended to reflect the increasing value of diversity in society.
The tree is on display until December 25.