Heads up! We're working hard to be accurate – but these are unusual times, so please always check before heading out.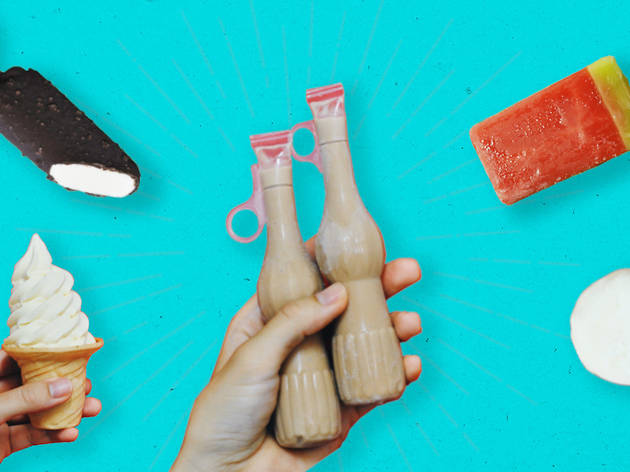 The konbini connoisseur's guide to ice cream and other frozen treats
Cool down with the best cheap and cheerful frozen treats from the convenience stores: ice cream, popsicles and more
When the warm weather comes around, we all need something nice and cold to keep our minds off the soaring temperatures. Convenience stores (or konbini, as it's affectionately known locally) are ideal for that quick cool down, as they offer not only an air-conditioned respite from the summer heat outside but also a wide range of cheap and cheerful cold treats and desserts, from ice cream to frozen mochi and more. We had a hard time narrowing down this delicious list as we went on the hunt for the very best frozen specialities, so we won't judge if you want to try them all in one go.
RECOMMENDED: Kakigori, the ultimate summer ice dessert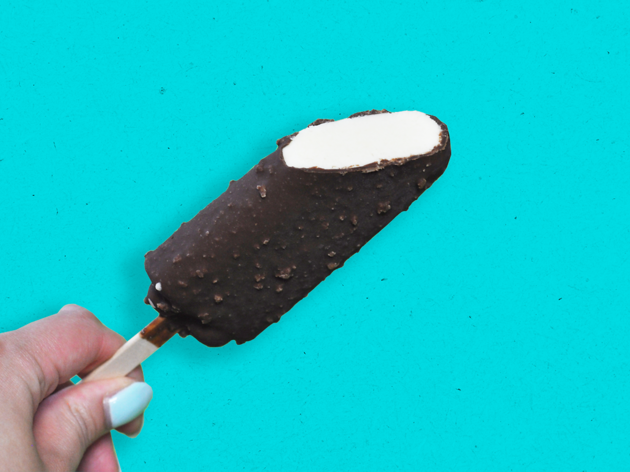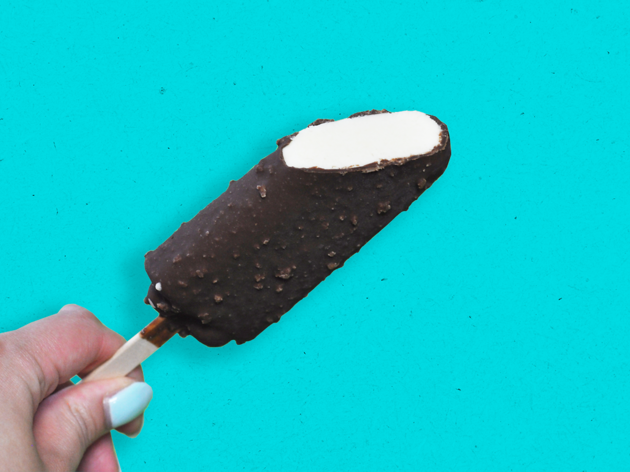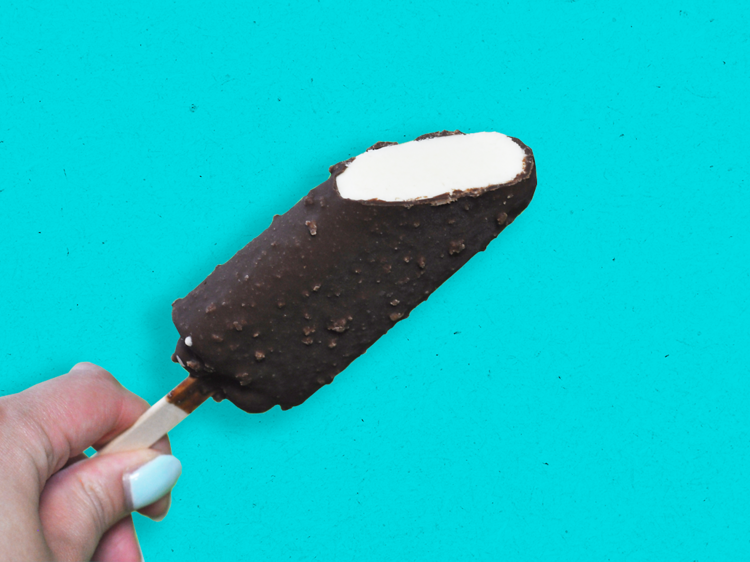 As classic as it gets, that snap and crunch of biting into a good old ice cream bar is what keeps us coming back for more. We like the classic chocolate-vanilla combo, but flavours like matcha, pistachio and white chocolate make for a good change-up from time to time. For a guilt-free treat, try Lotte's sugar-free Biscuits Crunch Choco Bar (¥140); it has all the indulgence of any regular ice cream bar but with just 158 calories.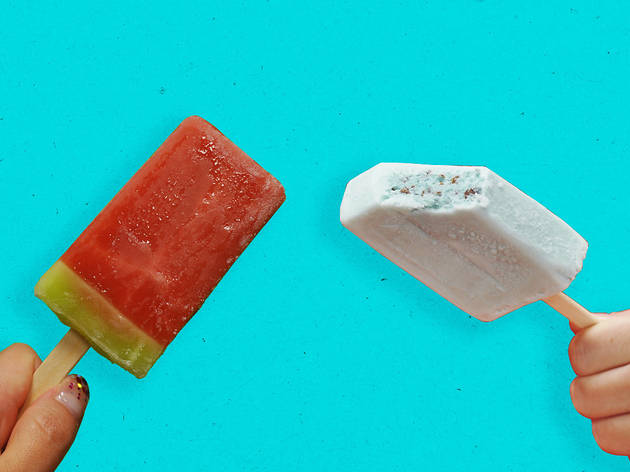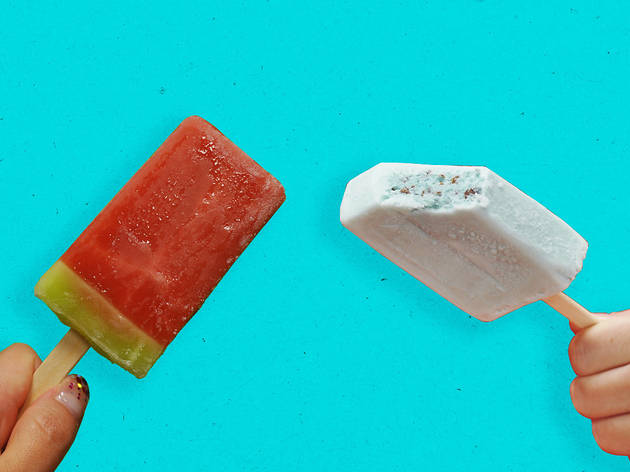 Not into ice cream? Stick to a popsicle instead. Konbini have ice bars in flavours including milk, azuki (red bean), matcha and a wide range of fruits. Keep an eye out for seasonal varieties like strawberry and yuzu, some of which even have pieces of real fruit inside the bar. We particularly like this season's watermelon ice pop (¥128) from 7-Eleven; it tastes exactly like a slice of said melon.
Another classic Japanese ice pop is the old-school Gari Gari Kun, which comes in a variety of flavours like soda (¥69) and vanilla cola as well as seasonal offerings like mint chocolate (¥140).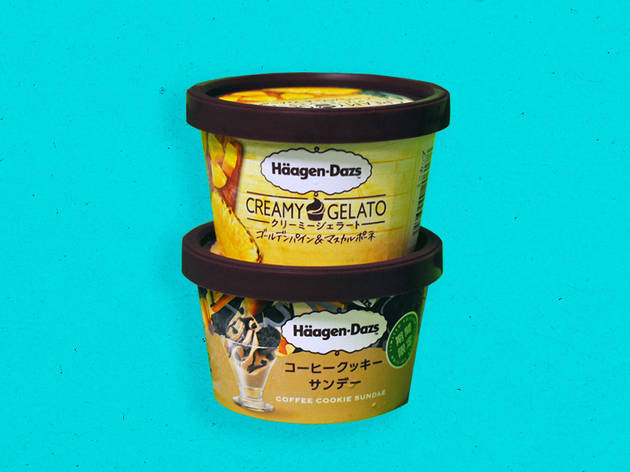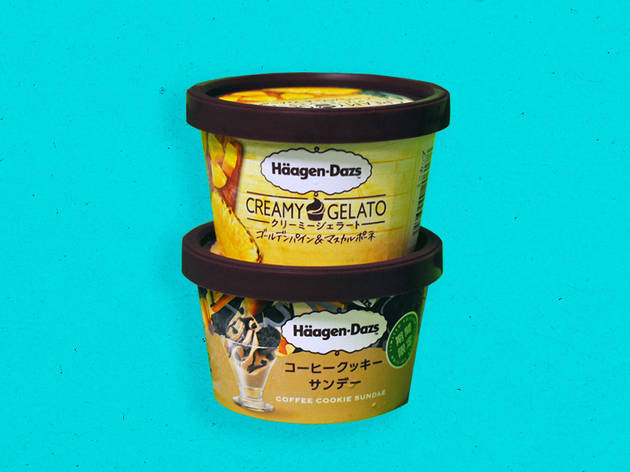 An obvious contender, Häagen-Dazs deserve a category of their own as they never disappoint when it comes to flavours and creativity. Try one of their crispy sandwiches, ice cream bars or their ever-changing seasonal specialities offered in single-serving cups. Recently, flavours such as Coffee Cookie Sundae (¥319) and their new line of Creamy Gelato flavours including pineapple marscapone (¥295) have made their way into konbini freezers – we couldn't be more excited to try them all.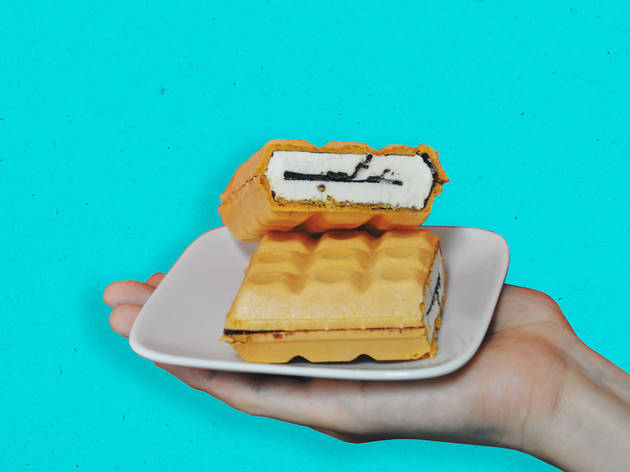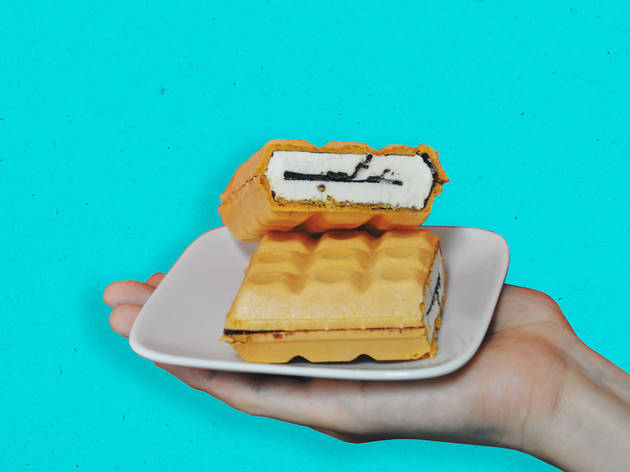 Ice cream sandwiches and waffles
From simple ice cream sando to stuffed waffles, these icy treats usually come in classic flavours like vanilla, chocolate or Neapolitan. We like the Morinaga chocolate monaka waffle (¥140) as it's an easy one to share without getting too messy – even though we'd happily eat the entire thing ourselves.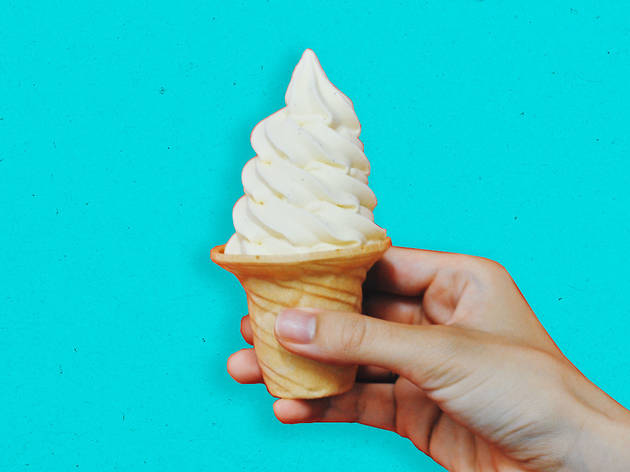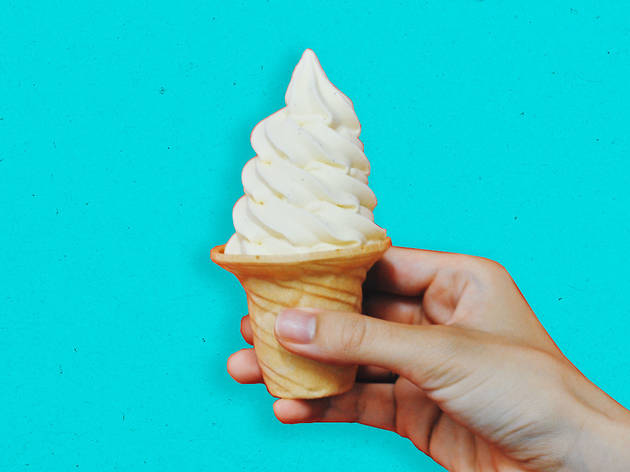 Every konbini stocks a wide variety of ice cream cones – from sugar cones coated with chocolate and filled with an ice cream flavour of your choice to pre-packed frozen soft-serves complete with that picture-perfect swirl. Our pick is the diet-friendly, 80-calorie Sunao vanilla ice cream cone (¥160) that will keep even the most rabid dieters happy. For chocolate lovers, it even comes in a vanilla-chocolate twist option.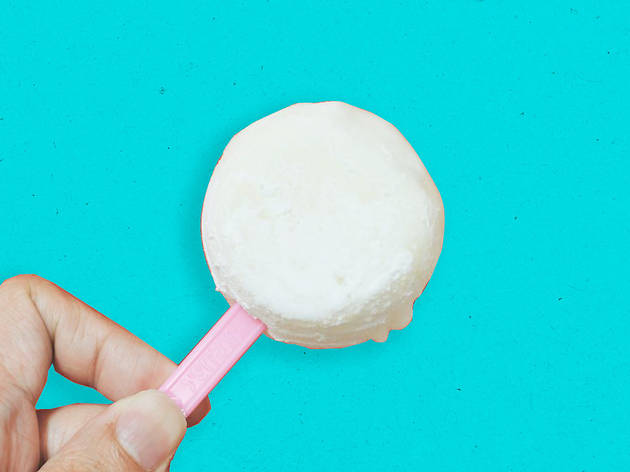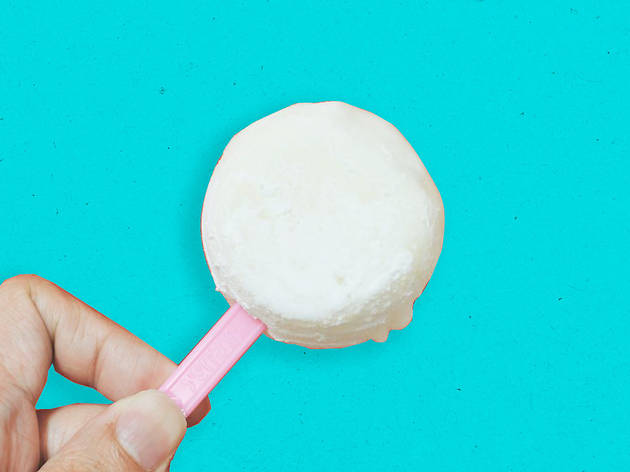 Ice cream mochi and daifuku
A uniquely Japanese icy treat, ice cream mochi (¥140) will blow your mind. Bite into the soft, chewy exterior and meet a centre of pillowy ice cream. An ice cream daifuku, meanwhile, is usually a bit larger and contains extra fillings inside the mochi – think red bean paste or even strawberries.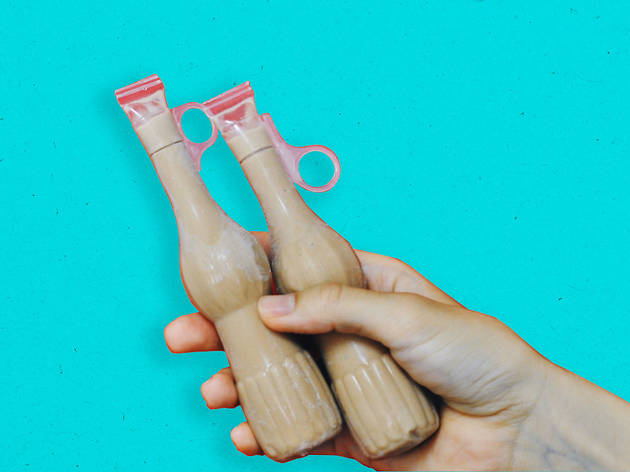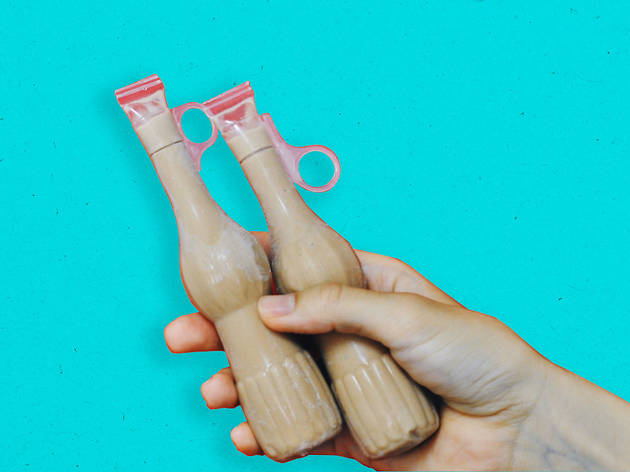 The two most popular treats you'll find under this category are frozen milkshakes Papico and Coolish. Let one of these sit in room temperature for a few minutes before opening (or perhaps defrost it a bit on your forehead) for a frosty, slushy concoction you can sip straight out of the package. The coffee flavour is like an iced latte, but better (¥140).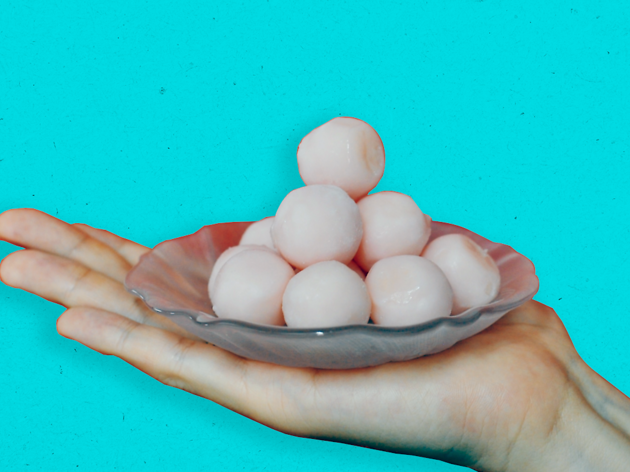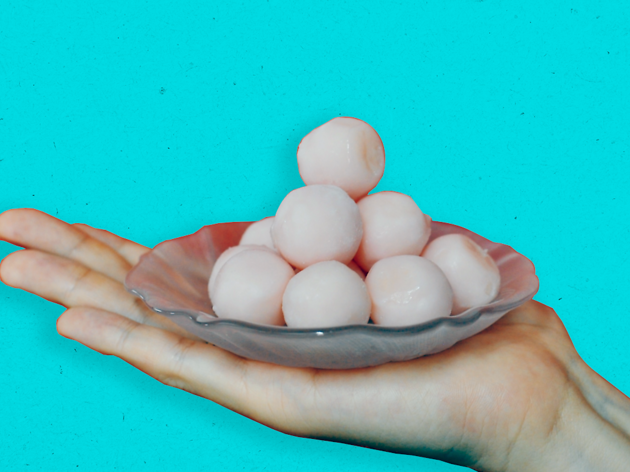 They might not count as one of your daily servings of fruit but these cuties are a nice alternative to your typical ice cream bar – and they're fun to eat, too. Typically found in grape, peach or other seasonal flavours, Aisunomi (¥140) are basically small balls of fruit-flavoured sorbet covered in an icy coating. Stick too many in your mouth at once and prepare for the inevitable bout of brain freeze.
More great finds at the konbini