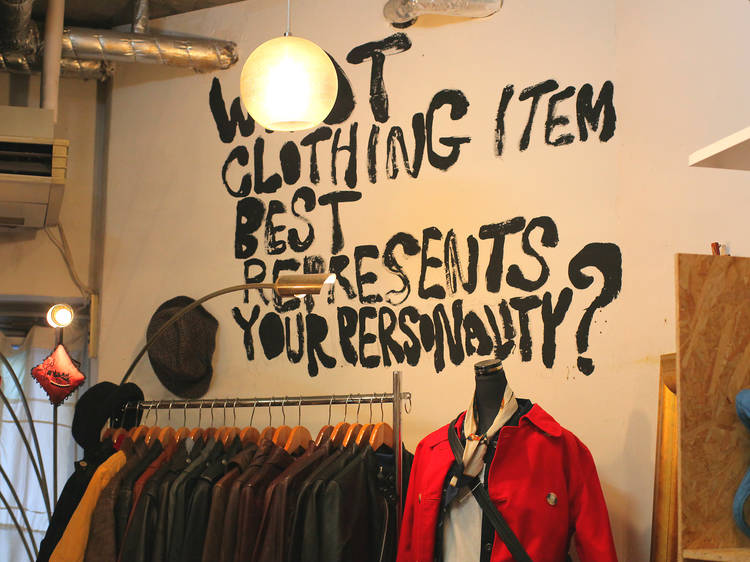 Best for: Quality vintage, labels, accessories
Visit if... You want edgy style in a welcoming environment

Single-handedly proving that used clothing shops don't have to consist of stacks of bargain bins filled with ugly, ugly shoes, this sleek Meiji-dori store offers a good selection of fashionable vintage apparel and accessories. The simple interior showcases diverse pieces with an edgy, raw sense of style, ranging from rock T-shirts and American stadium jackets to classic tailored items. Find it about a seven-minute walk from Shibuya Station.