Autumn 2019 issue: Drinking in Tokyo, from Japanese craft beer, wine and gin to coffee and tea
Also: Best gyoza, where to eat in Omoide Yokocho, shopping in Kappabashi kitchen town, and more. Read the magazine now for free
Celebrations of any kind call for a drink – and when it's our 10th anniversary, we're not going to stop at just one. In fact, we've been making our way through the best bars currently shaking up Tokyo's vibrant drinking scene.
[You can get a copy of the October-December 2019 issue for FREE at these locations starting September 30. Don't worry if you're not in Tokyo; the FREE digital edition is available for download now.]
Craft beer is taking over the city at the moment, especially since so many quality ales are coming out of local breweries. It's the same with Japanese wines; crisp and delicate-tasting varieties using the country's native koshu grape have been wowing local oenophiles. We also can't ignore the artisanal gins in Japan that are breaking new ground with local botanicals including umbrella pine, kombu and shiitake mushroom.
Don't drink alcohol? We have something for you, too. Tokyo has an impressive selection of independent, small-batch coffee roasters who pride themselves on quality over quantity. Plus, we've also compiled a list of the best tea rooms and salons in the city, where you can taste the many different expressions of Japanese green tea, from fine sencha to frothy matcha.
Gyoza is one of the quintessential Japanese dishes. It's the perfect side dish to accompanying a steaming bowl of ramen, and it goes well with beer, too.
Tokyo's kitchen town, Kappabashi has hundreds of shops offering every imaginable cooking tools, utensils and equipment. To make your shopping easier, here are the best shops in the area for Japanese knives, ceramics, fake food souvenirs and more.
Shinjuku's Omoide Yokocho is a hive of activity after dark, making it one of the top foodie destinations in Tokyo. So which restaurants are the best in these atmospheric alleyways, you ask? We've got you covered – plus, we've also incorporated the new what3words address system to make it easier for you to locate these stellar eateries.
Want to know more about the drinks you love? Make a day trip to these breweries, distilleries and wineries just outside of Tokyo.
For all this and much more – Sendagaya neighbourhood guide, pork-free ramen, latte art, adventurous activities in Tokyo, autumn walks, etc – pick up your FREE copy of the magazine at any of our distribution points in the city. You can also download the PDF version here, or get the mag delivered by placing an order here.
Looking for our previous issues?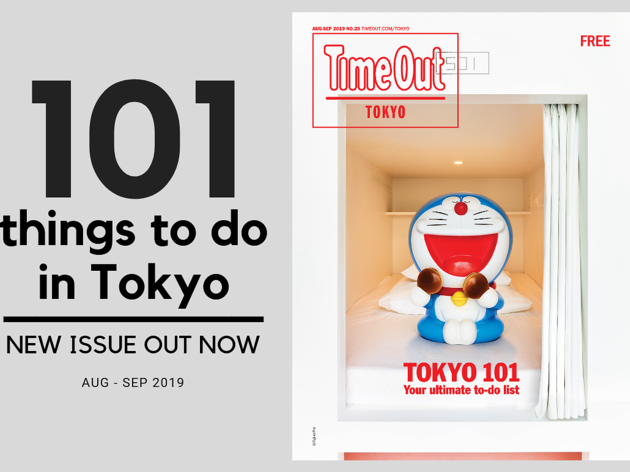 Also: Tokyo's rooftop gardens, Japanese souvenir shops, guide to the Ogasawara islands, and more. Read the magazine now for free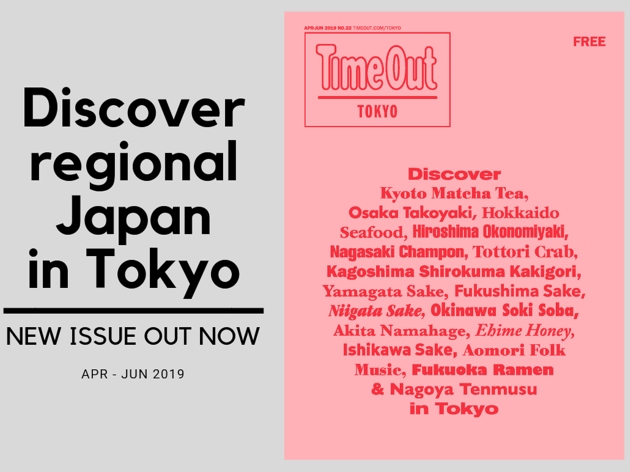 Also: beautiful bento lunch boxes, Tsukiji nightlife guide, footbath cafés, craft workshops and more. Read it now for FREE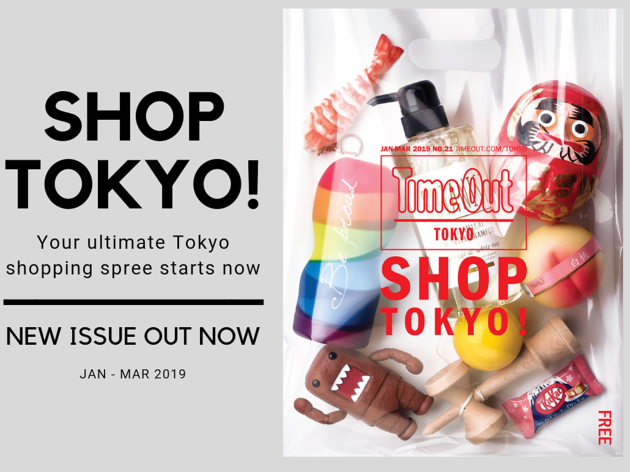 Read the latest issue of Time Out Tokyo magazine for FREE: pick up a copy in Tokyo or download the PDF version now
Best selling Time Out Offers