October 2017 events in Tokyo
Plan your October in Tokyo with our events calendar of the best things to do, including concerts, food festivals and art exhibits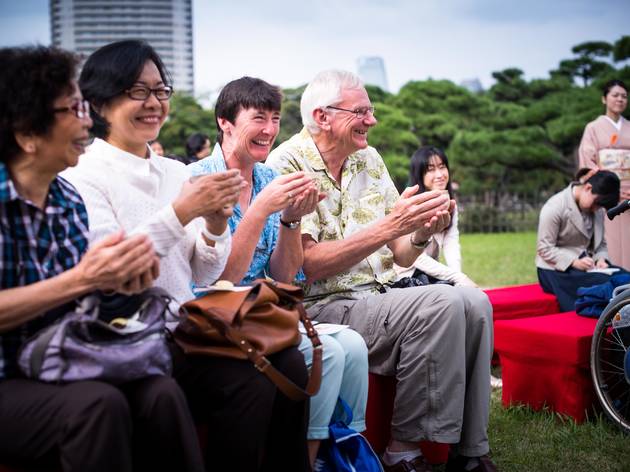 October is one of the nicest months in Tokyo – it's still warm enough to have fun outside, and there's a boatload of great events going on all around the city. A number of autumn matsuri take place in October, in addition to Tokyo classics from Jinbocho's Book Town week to the Kappabashi Kitchen Tools Festival. October is also the season for moon-viewing, a wide range of food events and, of course, Halloween.
Our October highlights
1
The first exhibition at Shinjuku's new Yayoi Kusama Museum – the world's only museum dedicated entirely to this bewigged contemporary artist – will be on until February 2018 and is set to feature works from Kusama's 'My Eternal Soul' series, which was also the focus of the Mori Museum's extensive and wildly popular retrospective...
Read more