Special issue out now: join the green revolution for a better future
Inside this digital-only edition: Tokyo goes green, Japanese ice cream flavours, botanical gardens, virtual museum tours and food documentaries
There's a new normal now: face masks have become crucial, hand-washing an obsession, and we're always together but apart, preferably with at least two-metres' distance in between. As the pandemic rages on, we've all retreated into our homes and taken refuge in the digital world – and Time Out is there with you all the way, which is why we have temporarily transformed into your Time In. Hence the masthead of this special, digital-only issue.
While Tokyo has fully reopened, the time spent in isolation has got us questioning our relationship with nature. So we are taking this opportunity to learn how we can effect a positive change on the environment and work towards a healthier Earth. And here it is: our special issue dedicated to the ways we can all be a part of a greener and better future. Fittingly, we have decided to make this our first digital-only issue – so that no trees were harmed in the process of bringing you this magazine.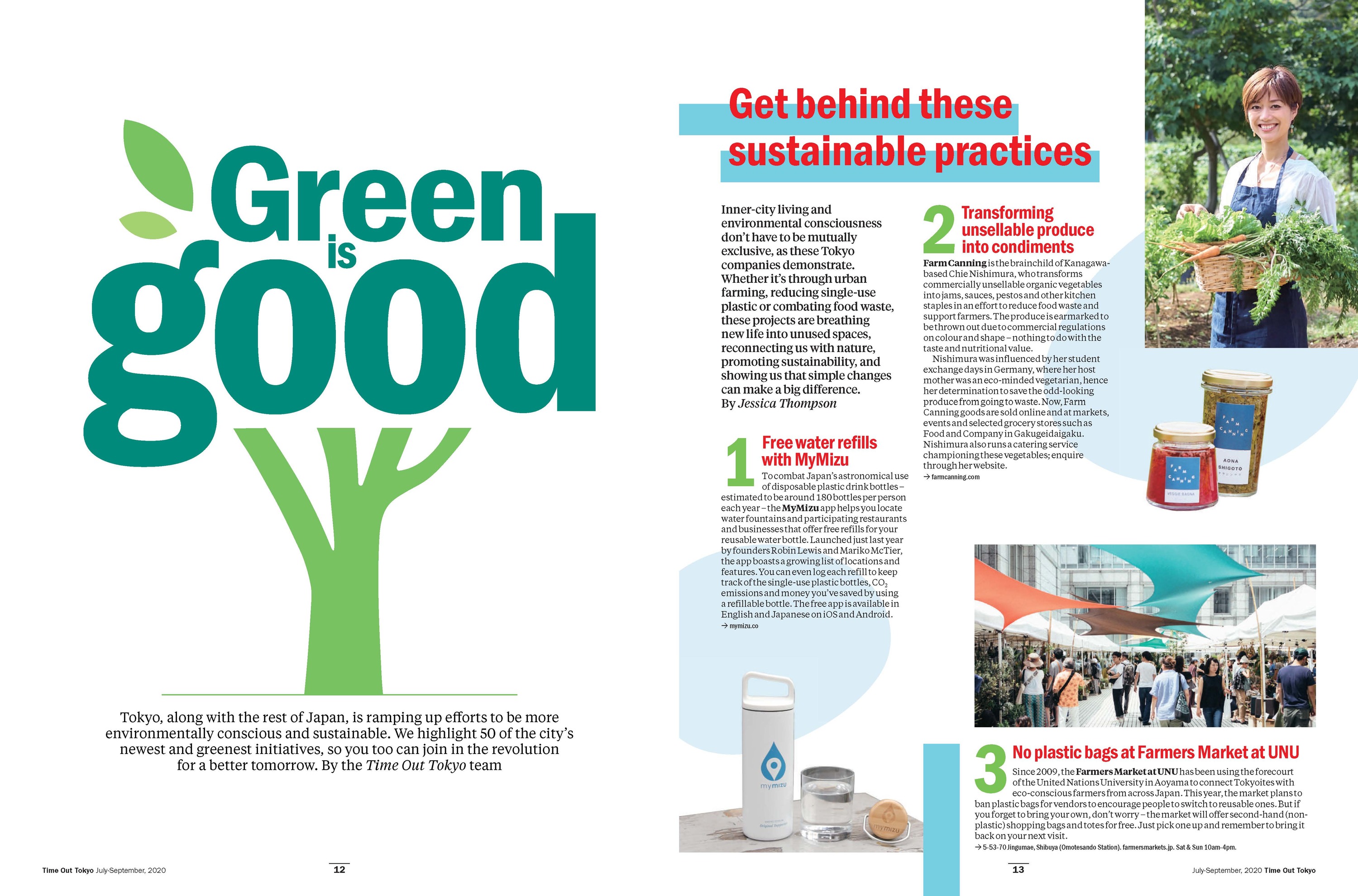 We have compiled 50 of the city's newest and greenest initiatives to inspire you to do the same: go green for a better tomorrow. From upcycled fashion to lip-smacking vegan food and more, you'll discover that simple changes can make a big difference.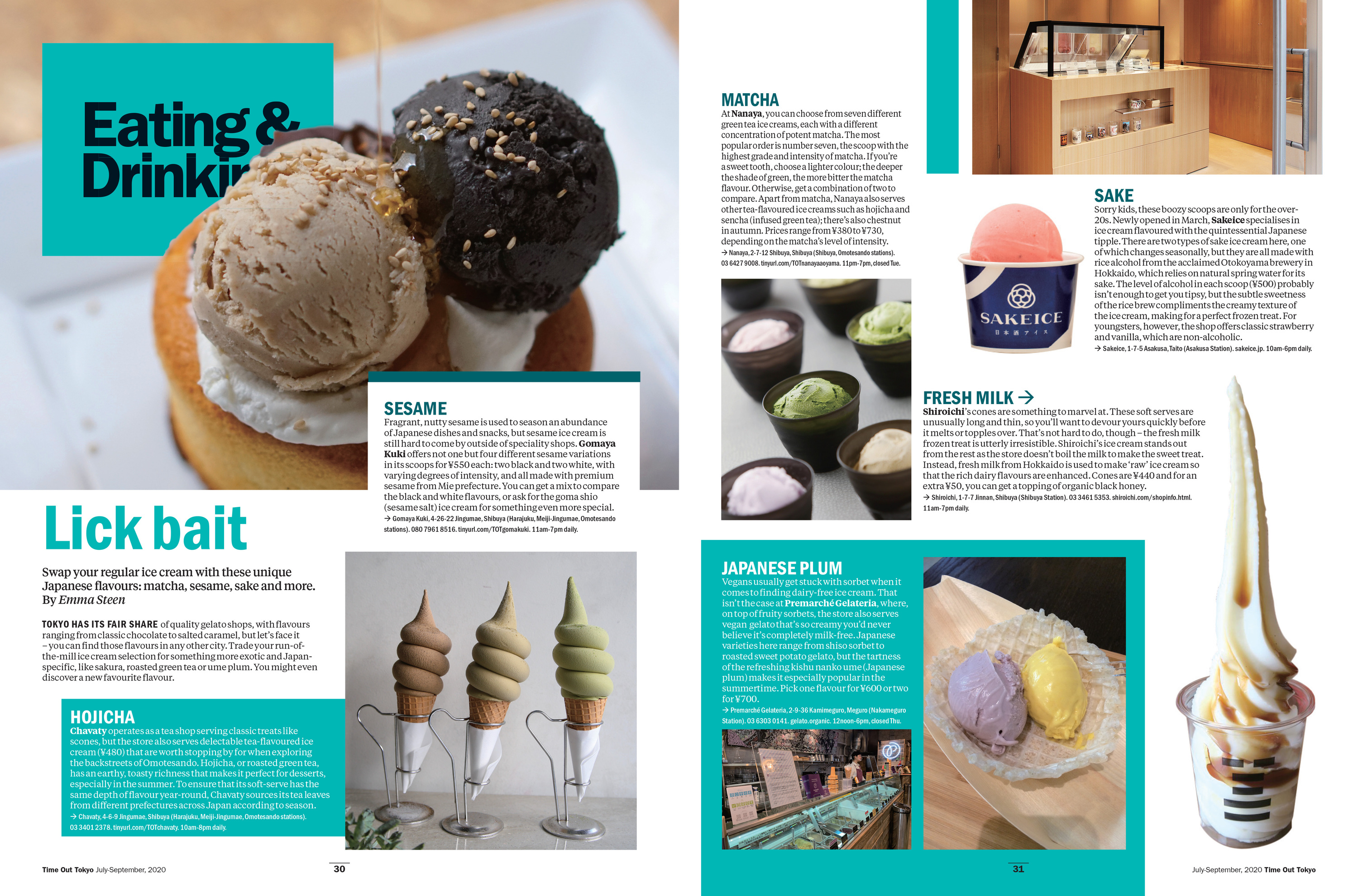 Vanilla is boring. So treat yourself to these unique Japanese ice cream flavours: sake, hojicha (roasted green tea), sesame and more.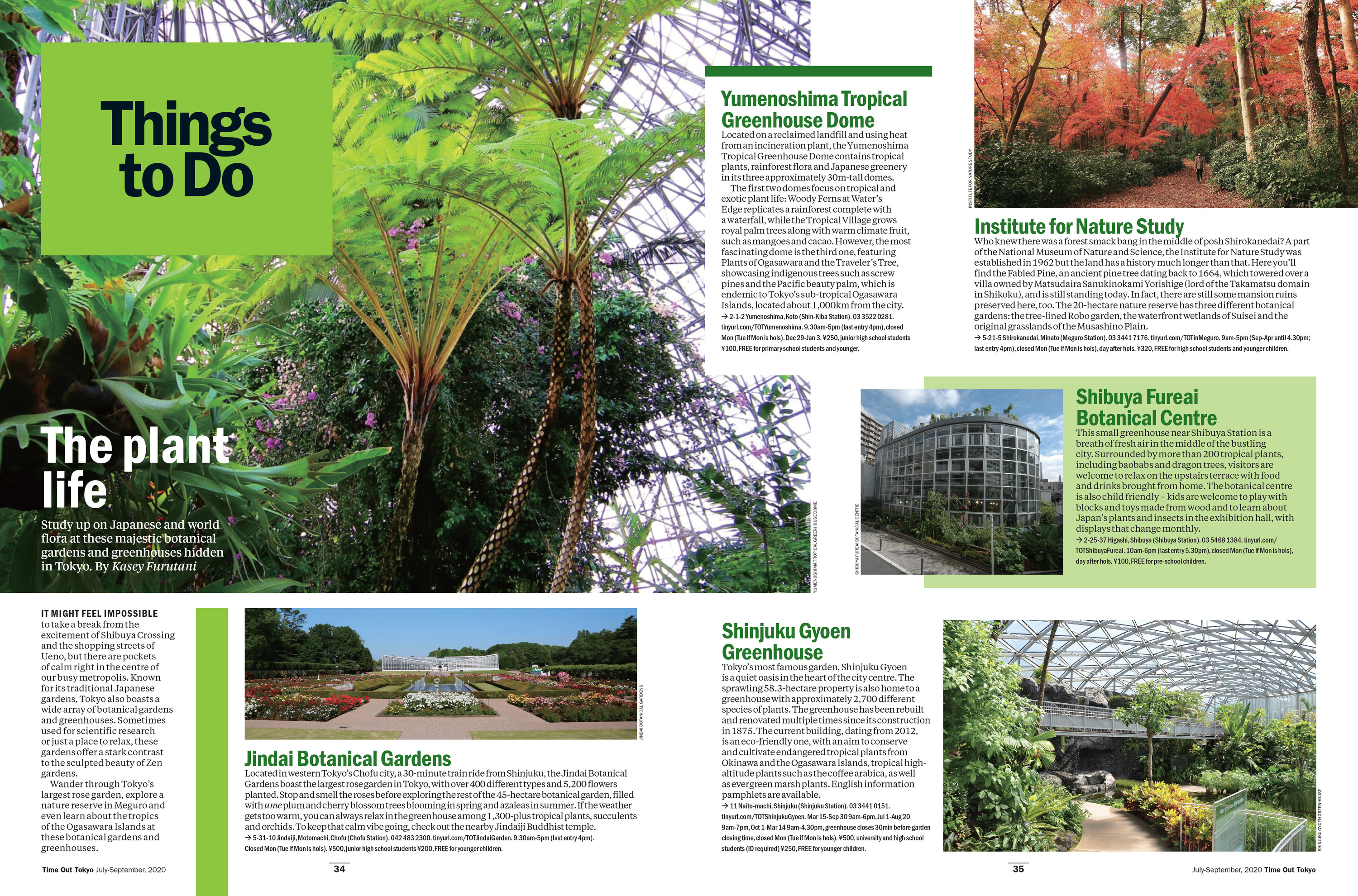 Want to reconnect with nature without leaving the city? These greenhouses and botanical gardens in Tokyo hold a wealth of knowledge about the world of plants.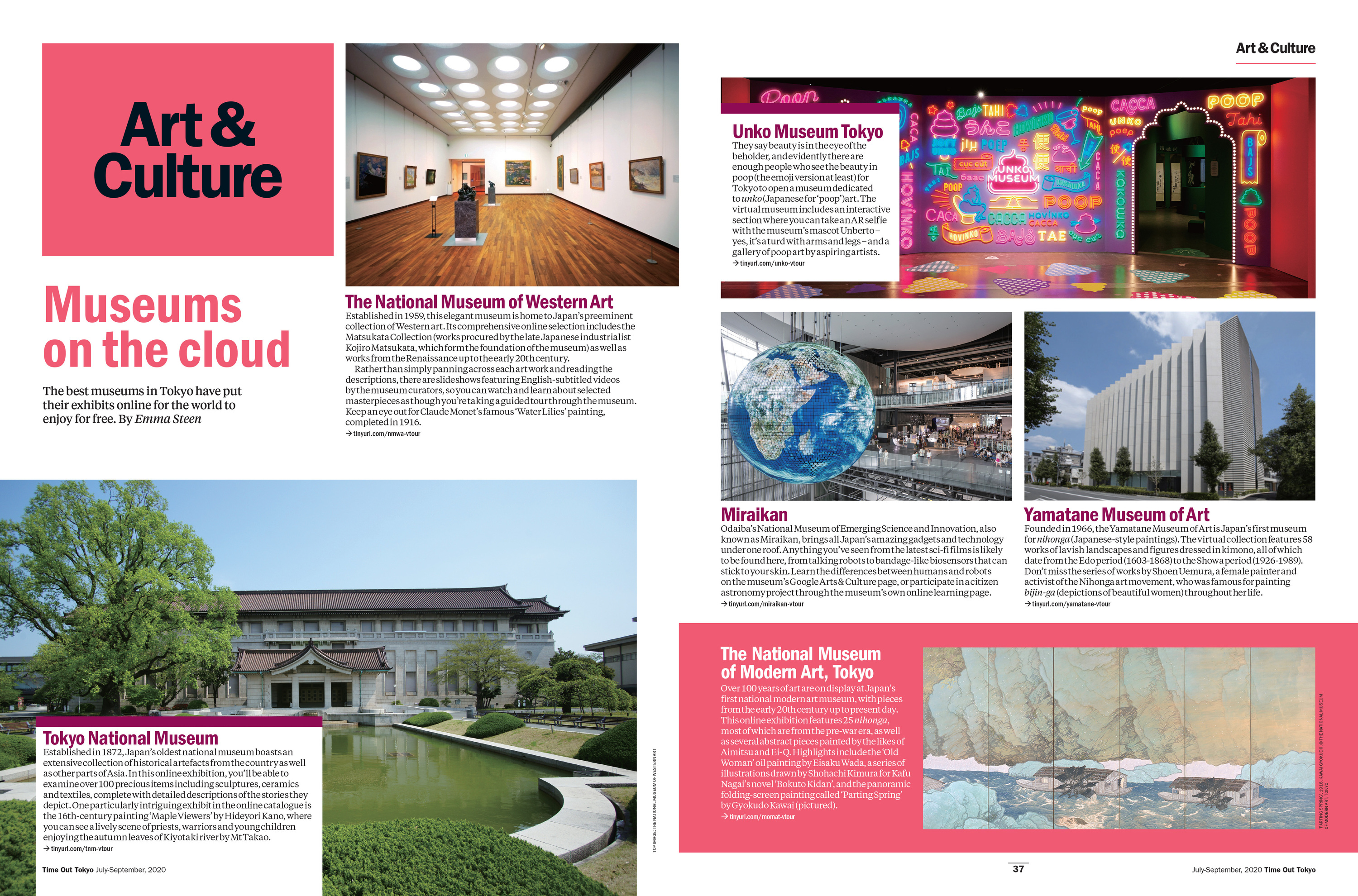 While you eagerly await the world opening up again, explore these top Tokyo museums from wherever you are via virtual tours.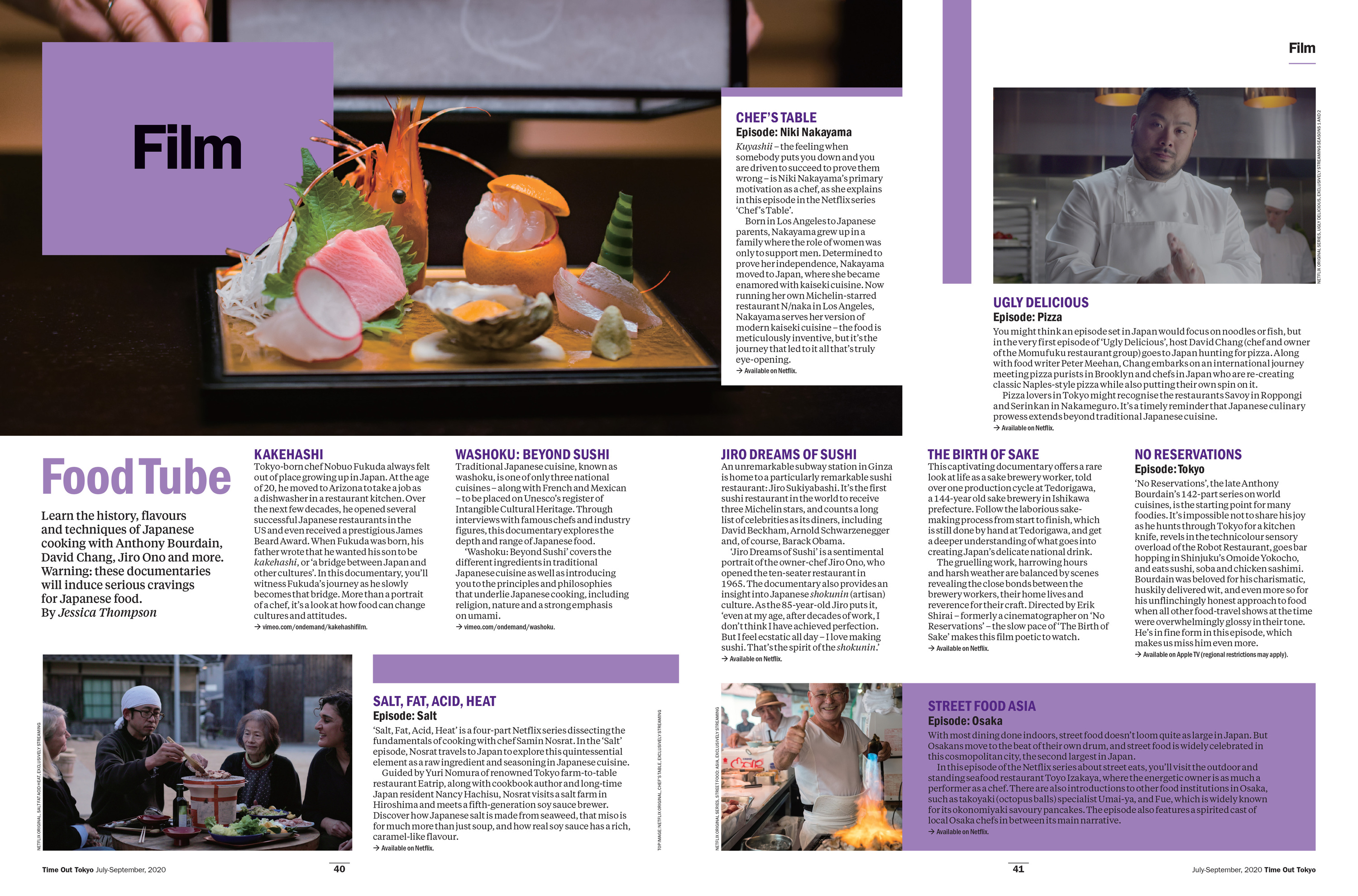 Japanese food is widely known around the world. Take a deep dive into the history, flavours and techniques of this celebrated cuisine through these nine amazing food documentaries.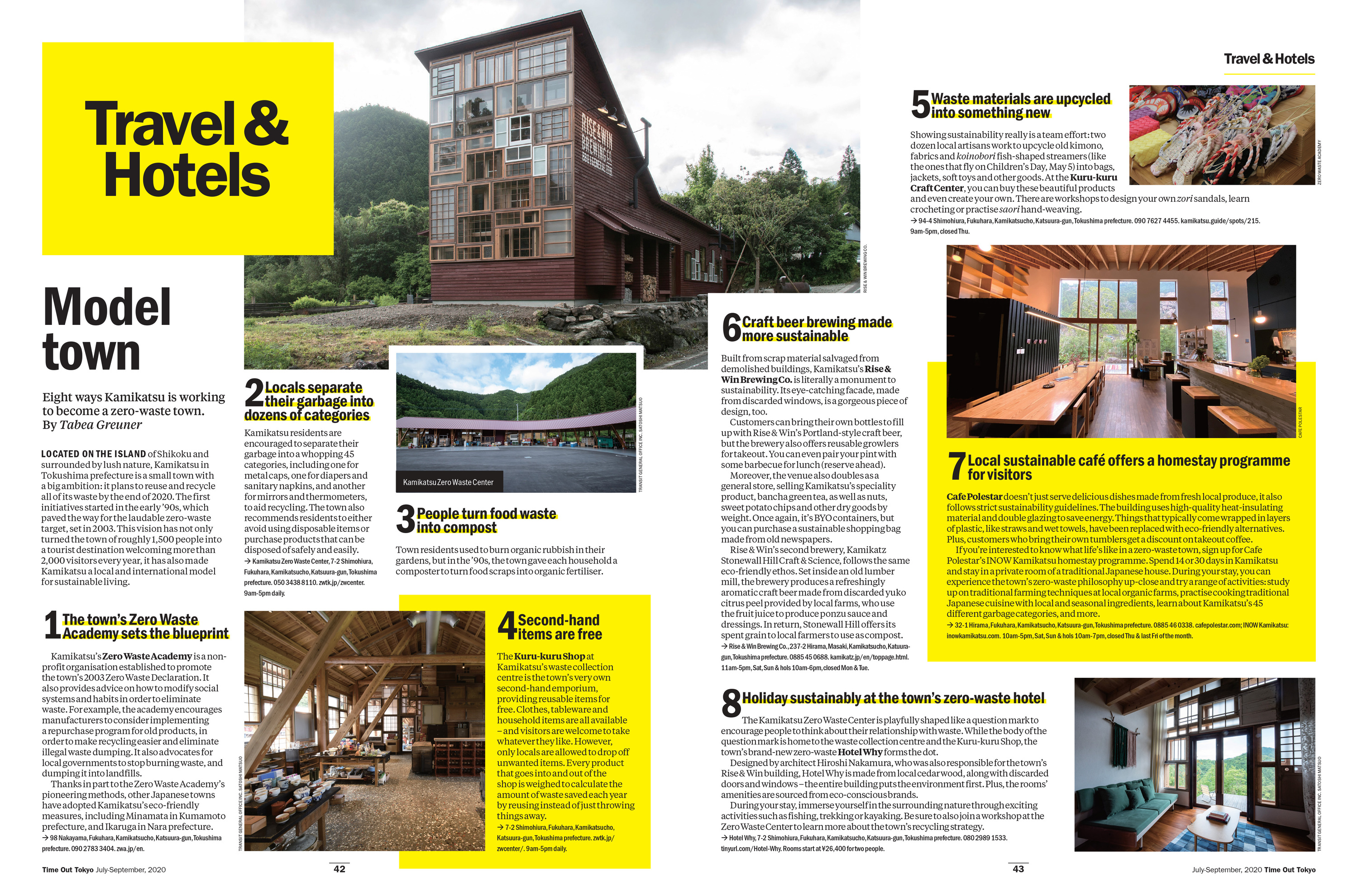 Kamikatsu on the island of Shikoku is a small town with a big ambition. We check in to see how it is working towards becoming a zero-waste town.
For all this and much more – new attractions in Tokyo, best second-hand and consignment stores, craft beer delivery – read the special digital-only issue now. Or download the PDF version here (about 15mb) for free.
Cover: art direction by Steve Nakamura
Looking for our previous issues?
Best selling Time Out Offers