Chasing blossoms: Where to see cherry blossoms in Japan if you missed it in Tokyo
Explore other parts of Japan for more sakura between April and May 2019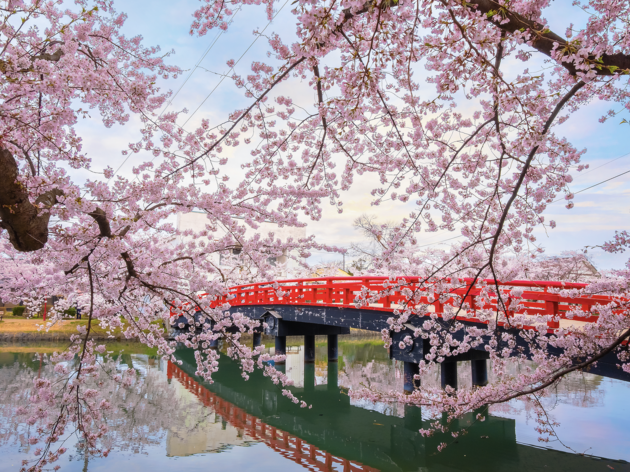 Out of all the amazing things to do in Tokyo, cherry blossom viewing ranks at the top of the list. However, sakura season is fleeting (blooms generally last little more than a week), and it's famously unpredictable from year to year. But fortunately, Japan is 3,000km in length, with a cooler climate further north. So whether you've missed cherry blossoms in Tokyo, or just eager for more pink skylines to fill your Instagram feed, there's a lot of opportunities until early May to view the floral beauties.
Note: these forecast dates may change depending on weather conditions
RECOMMENDED: The ultimate guide to enjoying cherry blossoms in Tokyo
Photo: Kay Ecker/Dreamstime
The 16th-century Kanazawa Castle is a popular choice for sakura-spotters, as is the prestigious Kenrokuen Garden, which boasts over 420 cherry trees in 20 varieties. The banks of the Asano River at Kazue-machi Chaya tea district are also lined with cherry trees.
Photo: Nopparatk/Dreamstime
The park surrounding Takada Castle features over 4,000 cherry trees, lit up by almost as many paper lanterns. At Okozu Bunsui, around 3,000 Yoshino cherry trees grow along the banks of the Shinano River.
Photo: Joshua Hawley/Dreamstime
Takato Castle Ruins Park has around 1,500 trees; it's a unique variety, with blossoms that feature brighter pink petals. You'll find another 500 or so cherry trees at the garden of Edo-era castle Komoro Kaikoen.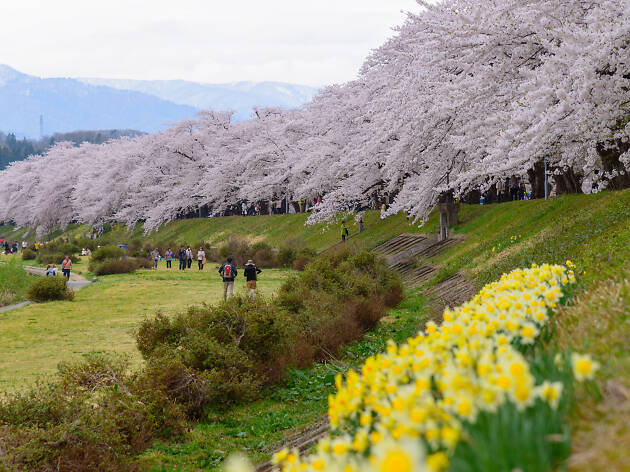 Photo: Hiro1775/Dreamstime
Visit the well-preserved samurai village of Kakunodate, famous for its weeping cherry trees. Alternatively, the Hinokinai riverbank, a designated National Place of Scenic Beauty, features a 2km stretch of sakura.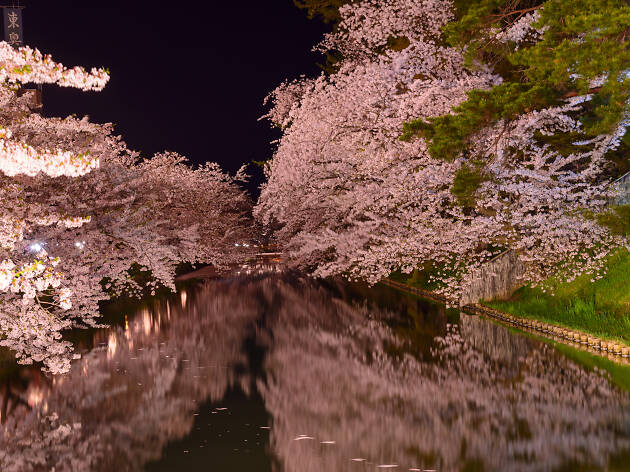 Photo: Hiro1775/Dreamstime
Hirosaki Park's 2,600 cherry trees are made up of over 50 different varieties; there's even a tunnel formed by the trees you can walk through. If you're feeling adventurous, head northwest to Ashino Park, which is part of the vast Ashino Chishogun Prefectural Natural Park.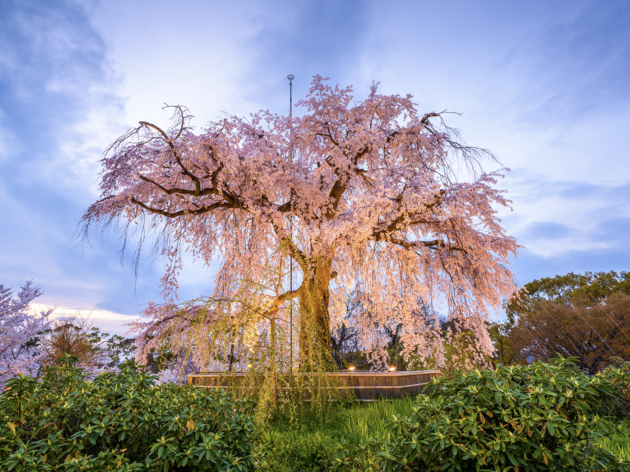 Photo: Sean Pavone/Dreamstime
Hokkaido Shrine and its adjacent Maruyama Park are among Sapporo's top destinations for hanami (cherry blossom viewing) parties. Alternatively head to nearby Nakajima Park, where you can find a diverse range of cherry trees, including the weeping cherry and the double-flowering cherry.