Heads up! We're working hard to be accurate – but these are unusual times, so please always check before heading out.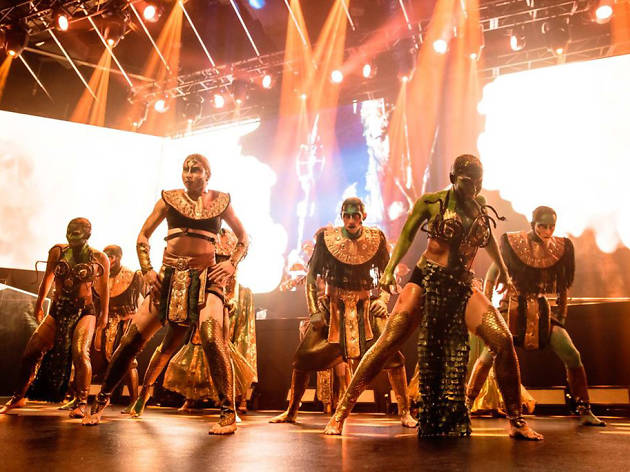 The 9 best clubs in Toronto
Blow off steam at the best clubs in Toronto, including one made entirely of ice and another hosting wild dance parties
Although exploring this Canadian city by day is fun (museums! Attractions! Spas!), it is the local nightlife and, specifically, the best clubs in Toronto that truly bring the city to life.
From wild dance parties to frosty lounges made of ice and LGBTQ-friendly venues hosting spectacular drag performances, this cosmopolitan city is crawling with night clubs offering a playground of evening antics for you and your gang.
With each one of the best clubs in Toronto offering a different experience, club-hopping is a great way to let loose but also to get exposed to the unique city vibes and cultural corners across "The 6ix" (did you know that's Toronto's cool nickname?). Get ready to blow off some steam and dance the night away.
RECOMMENDED: Full guide to the best nightlife in Toronto
Best clubs in Toronto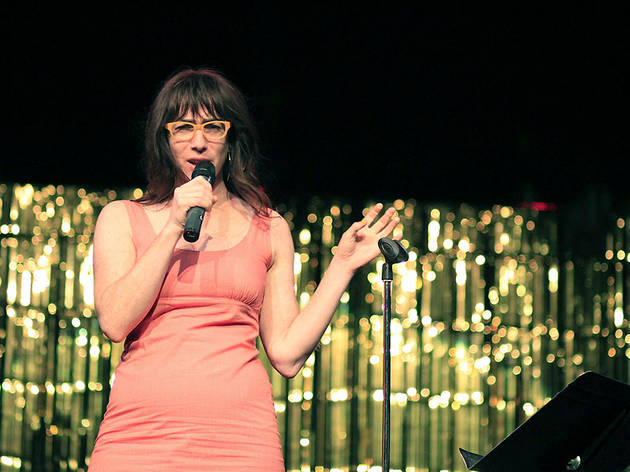 Buddies In Bad Times Theatre is arguably the world's longest-running and largest queer theatre, but it's also a hot spot for a fun night out on the town. On Saturday nights, the theatre transforms into "Buddies After Hours," a wild dance party featuring top-40 tunes, epic drag shows, queer party anthems and DJ performances. The best part? All bar proceeds benefit the theatre directly, which helps support LGBTQ arts and community programming.
When it comes to unique nightlife in Toronto, it doesn't get any cooler than Gatsby's Speakeasy, a night club made entirely of ice. This sub-zero lounge is kept at a chilly negative five degrees Celsius and the walls, bar, booths and furniture are all carved out of ice. Enjoy a frosty and refreshing cocktail served in icicle glasses while posing for selfies beside impressive ice sculptures. If it gets too frigid, retreat to the heated bar in the back for a round of hot drinks and tasty snacks. Worry not, insulated capes and gloves are provided.
Don't be fooled by the name, this is not a kinky club from Eyes Wide Shut. Bovine Sex Club has been a Toronto establishment for over 25 years, acting as ground zero for the city's retro, rock, punk, metal and indie music scenes. It's also a stomping ground for big names like U2, Foo Fighters, P!nk and The Offspring, as well as TIFF after-parties. Depending on the night, the club may feature live music or a DJ spinning tunes – just check the events schedule in advance. Pro-tip: spend some time on the really cool rooftop tiki bar.
Located in a heritage building at Adelaide and John, this small nightclub is inside one of the last remaining Victorian-era townhouses in the downtown core. Inspired by an early era speakeasy, Parlour is a favorite club for locals looking for cocktails and conversation in a cozy lounge. Its intimate atmosphere, good vibes and quality tunes (scoring points because the DJ spins with real equipment rather than a computer) are appreciated by all. The best part of it all? There's no cover charge.
When you step into the scarlet red lounge, a giant bust of Vladmir Lenin leers back at you. Welcome to Pravda, a Russian-inspired vodka bar that houses over 80 of the world's best vodkas. On weekends, Pravda transforms into a bustling nightclub, often home to burlesque dancers, live music or aerialist shows for entertainment. The Soviet-inspired cocktails entice but, for a memorable experience, don a fur stole and follow a staff member into the freezer for a private vodka tasting.
Photograph: Courtesy Yelp/Fly 2.0
For a guaranteed good time, head to Fly 2.0. On three floors, this gargantuan gay night club can hold up to 800 partiers and boasts an array of bash-bolsters, such as go-go dancers, multi-colored and strobe lights, and a pulsating sound system pumping out the trendiest tunes. Aside from its reputation as a kickass club, Fly is famous as the fictional club "Babylon" on Showtime's Queer as Folk. Pro-tip: there's no cover before 11:30pm on Saturday nights.
Night owls will love Coda, an electrifying dance club in Toronto's Annex neighborhood that's been called "hype AF." In a sprawling space, a killer sound system pumps out techno tunes until 5am and the energetic DJs put on an incredible show, avoiding the typical top-40 playlist that dominates other clubs. You'll want to get on the guest list or book a table with bottle service in advance.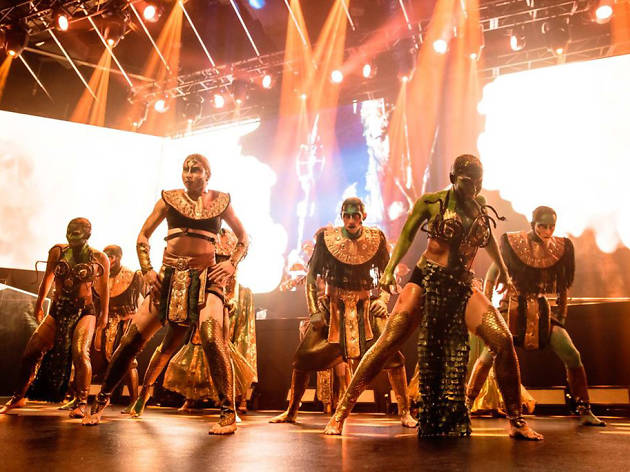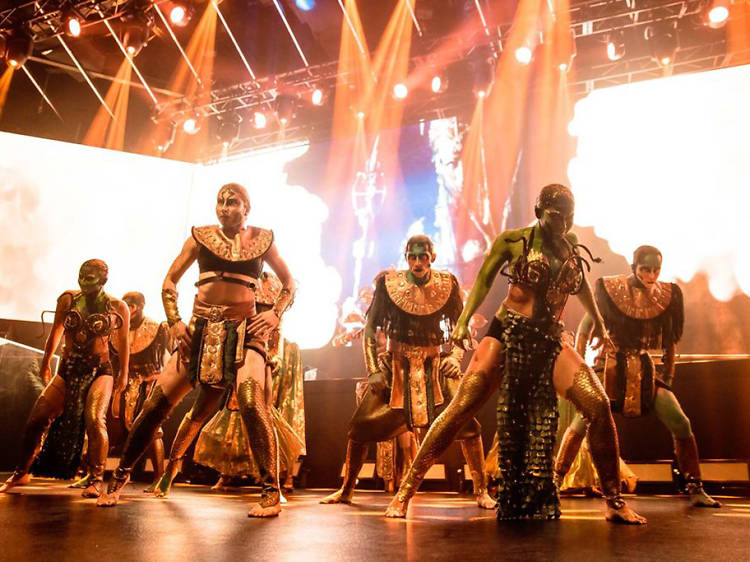 Photograph: Courtesy Yelp/Rebel
Possibly the king of clubs, Rebel is located in a mammoth 45,000-square-foot building down by the waterfront and gets an A+ for theatrics. Inside, there's a main room, a hip hop room, an EDM room spaced over two floors and a massive 65-foot stage populated by dancers. You'll also encounter costumed performers boogeying in cages and glass boxes, dramatic light shows and ginormous screens projecting mesmerizing digital art. Book a table to enjoy the spectacle in style.
Toronto has a club like no other. A cross between a gay bar and a Latin club, El Convento Rico "welcomes people from all walks of life" and features a mixed bag of Latin music and top-40 tunes. The basement club is renowned for the amazing drag performances that start just after midnight on Friday and Saturday nights. Drinks and cover charges are more affordable than at other Toronto night clubs.
Need a morning after pick-me-up?
The city's diverse cultural landscape allows foodies the luxury of never having to settle for bland when it comes to choosing a great restaurant – especially when it comes to midday meals. Whether you prefer the tried and true classics or are looking to step out of your comfort zone, Toronto's melting pot of cuisine will deliver.