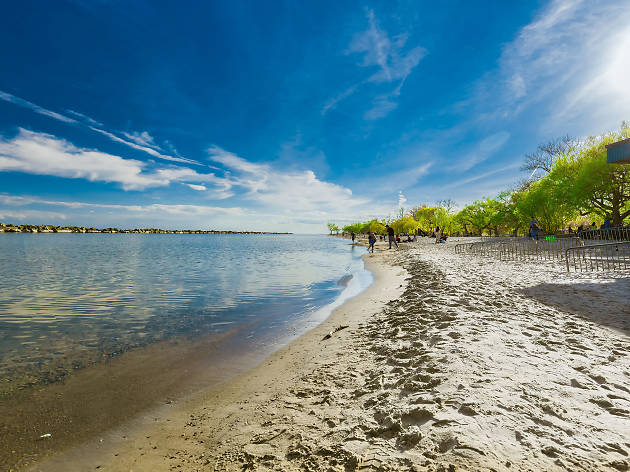 The 10 best beaches in Toronto
Most of them meeting eco-friendly standards, the best beaches in Toronto get crowded as soon as the weather turns warm
The beach scene in Toronto is seasonal, as swimming in the frigid winter is probably not how you want to spend your day. But when the sun shines and temperatures rise, tourists and locals alike flock to the best beaches in Toronto.
There are many sandy shores and splashing waves to choose from and several local beaches boast Blue Flag certification, an eco-friendly designation bestowed upon clean, accessible marinas and beaches that meet safety and water quality standards. Beware, though, if your eco-friendliness is of utmost importance, you should know that heavy rains and high water levels in Lake Ontario are often behind failures of local water quality standards. During those less-than-ideal beach days, we suggest you take the time to explore local attractions, delicious restaurants and, of course, awesome theatre offerings.
Let's think positive, though! Put on those bathing suits and get ready to tan and swim your way around the very best beaches around this Canadian gem of a city.
Not warm enough to hit the beach?
The Six has a little bit of everything, from a museum dedicated entirely to footwear to a historic home allegedly haunted by the ghost of a former mayor
Best selling Time Out Offers