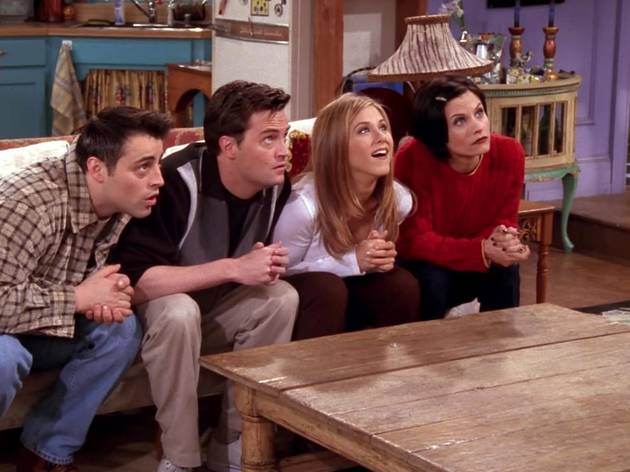 It's official: 'Friends' is coming back to streaming on May 27
Courtesy of soon-to-launch HBO Max.
Posted: Tuesday April 21 2020, 10:22am
Friends fans will be delighted to know that the uber-successful series, which was taken off Netflix following a high stakes rights battle, will return to small screens on May 27, when new streaming service HBO Max will officially launch with 10,000 hours of content.
Although the previously announced and highly anticipated Friends reunion was set to premiere on the new platform upon launch date, production plans had to go on pause before filming even began given work-from-home and social distancing measures. Worry not, though: the reunion will eventually be shot and it will premiere on HBO Max.
In the meantime, we'll be entertained by the roster of other productions set to hit the network at the end of May, including originals like Kaley Cuoco's The Flight Attendant (a thriller!); Amy Schumer's Expecting Amy, a documentary about her life on tour while pregnant; and Love Life, a romantic comedy anthology starring Anna Kendrick, Sam Boyd and others.
HBO Max subscribers (the service will cost $15 per month) will also have access to HBO's entire library of current and former movies and shows—so expect a national revisiting of the always-great Game of Thrones, Sex and the City, The Sopranos and more. We're personally excited to finally binge-watch The Wire... join us?
Most popular on Time Out
Share the story