Frozen dessert blow-out: New York's best ice cream and gelato
Combat the summer heat with New York City's latest frozen dessert concoctions, including new ice creams, frozen yogurts, gelatos, popsicles, and milk shakes.
By Sarah Bruning Wed Jun 6 2012
Photograph: Paul Wagtouicz
Il Buco Alimentari 
and Vineria
The ice-cream truck jingle has long been a harbinger of summer in NYC streets, but these days a quieter—though no less delicious—cast of artisanal frozen desserts are keeping New Yorkers cool with gelato, sundaes, cones and more. Whether you're looking for an indulgent ice-cream sandwich or a refreshing scoop of frozen yogurt, we've got you covered with our list of the best new frozen desserts to hit the city.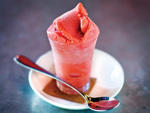 Il Buco Alimentari & Vineria
You might visit this restaurant-market hybrid to pick up a loaf of crusty filone or house-cured salumi, but on a scorching day, you'll be hard-pressed to make it past the front counter without ordering one of the ethereally light sorbetti. A standout on the current menu combines ripe passion fruit with the Italian aperitif Campari. You'll taste the tropical juiciness up front, but the liquor's bitter citrus notes—drawn from myrtle-leaved oranges—tempers the sweetness and makes this colorful scoop an ideal palate cleanser. 53 Great Jones St between Bowery and Lafayette St (212-837-2622). Single flavor $7.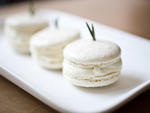 Cathcart & Reddy
The team behind this innovative dessert outfit (née DessertTruck Works) has devised another clever creation to ease the sweltering temps. This petite ice-cream sandwich update features the shop's signature honey-rosemary ice cream wedged in the center of a macaron laced with more of the fragrant herb. You'll want extra napkins on hand—the delicate shells can barely contain the two-biter's melty middle. 6 Clinton St between E Houston and Stanton Sts (212-228-0701). $3.50.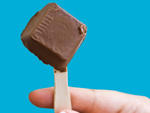 Bien Cuit
The betterment of nostalgic childhood treats is something of an obsession these days. The latest sweet to get an artisanal edit: the erstwhile Fudgsicle. Bien Cuit executive chef and co-owner Zachary Golper freezes a silky milk-chocolate cremeux—a mousse made with 35.3 percent Cacao Barry chocolate—around a wooden stick to create his lickable homage to the junky pudding pops of yore. 120 Smith St between Dean and Pacific Sts, Cobble Hill, Brooklyn (718-852-0200). $2.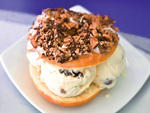 Holey Cream
The doughnut ice cream sandwiches at this Technicolor shop are an exercise in decadence: Two halves of a split old-fashioned bookend three scoops of house-churned ice cream—we like the sweet-and-salty vanilla studded with chocolate-covered pretzels. Festoon this prodigal masterpiece with your choice of flavored frostings and garnishes, such as colorful sprinkles, candy fragments and nuts. 796 Ninth Ave at 53rd St (212-247-8400). $6.40.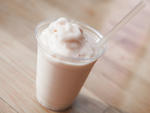 Momofuku Milk Bar
Pastry whiz Christina Tosi made her name in extreme, compulsively craveable treats like Compost Cookies and Crack Pie. But the off-menu Pink Fizz at the Upper West Side Milk Bar location deploys a lighter touch to spectacular effect. The blend of pink-lemonade soft-serve and a healthy pour of Fever Tree ginger beer yields a refreshing, lightly fizzy milk shake with a lingering spicy kick. 561 Columbus Ave at 87th St (347-577-9504). $8.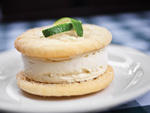 Melt Bakery
Co-owner Julian Plyter harnesses the flavors of an iconic warm-weather tipple—the margarita—into this compact ice-cream sammie. A heaping puck of frozen custard, crafted with fresh limes and a hint of Tequila Avión, rests between two zest-flecked sugar cookies dusted with salt. Cowgirl, 519 Hudson St between Charles and W 10th Sts (212-633-1133). $6. • The High Line at Little W 12th St (no phone). $4. • meltbakery.com.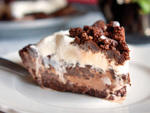 The Treats Truck Stop
Desserts maven Kim Ima mashes up three beloved treats in the sweet-freak canon for her Mexican-chocolate brownie ice cream pie. To create the Franken-confection, Ima first makes a crust using her own crushed cocoa cookies. A layer of Ronnybrook chocolate ice cream comes next, followed by chunks of house-made, cinnamon-kissed brownies and a topping of small-batch vanilla ice cream. 521 Court St at 9th St, Carroll Gardens, Brooklyn (718-330-0200). $4.25.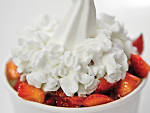 Treat Petite
If you've warily eyed the bottles of drinkable yogurt in the dairy aisle, the sundaes at this newcomer might make you a kefir convert. Proprietor Rovshan Danilov doses the tangy probiotic milk product with a rotating array of natural fruit purees, and turns it into layered parfaits. Our favorite iteration gussies up a plain base with balsamic-macerated strawberries and swirls of whipped heavy cream. 61 Grove St at Seventh Ave South (212-414-0222). Small $3.75.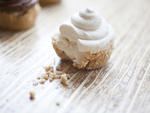 Blue Marble Ice Cream
The ubiquitous cupcake may be the only treat in the modern baker's recipe box that can inspire as many eye-rolls as it does delighted squeals. But even the most cynical sweet tooths will love these revisionist beauties. Replacing the standard cake base is a hollow shell of graham cracker or organic chocolate cookie crumbs filled with certified-organic ice cream and capped with a swirl of frosting. Flavors rotate with every batch, but keep an eye out for the luscious raspberry chip speckled with bits of dark chocolate and crowned with dense buttercream. 196 Court St at Wyckoff St, Cobble Hill, Brooklyn (718-858-0408) • 186 Underhill Ave between St. Johns and Sterling Pls, Prospect Heights, Brooklyn (718-399-6926) • bluemarbleicecream.com. $5.50.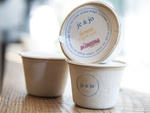 Je and Jo Comestibles
Cookie dough ice cream gets an artisanal upgrade at the hands of veterinarian Jennifer Welser and architect Jonathan Baker. The pair slings all-natural cups in dozens of combos, but this summer you'll want to sample the duo's collaboration with London Candy Company, featuring flavors such as velvety banana fortified with English toffee (reminiscent of the U.K.'s Banoffee pie). Available at London Candy Company, 1442 Lexington Ave at 94th St (212-427-2129). $4.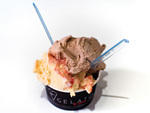 Gelato Ti Amo
This stateside offshoot of an Italian minichain crafts rich gelati on-site daily, using largely organic ingredients imported primarily from Italy and South America. Among the 20-plus, mostly classic flavors are frutti di bosco (vanilla dappled with mixed berries) and nocciola, a creamy hazelnut variety dotted with whole roasted nuts from Piemonte. But there are also a few hat tips to Gotham in NYC-inspired flavors such as a cheesecake riff stippled with strawberries and chunks of Tuscany-sourced biscuits. 68 Second Ave at 4th St (212-432-2800). $5.30.
---