Free museum days in NYC
Keep this list of free admission times and pay-what-you-wish hours handy and see New York's best cultural institutions for nothing.
By Time Out editors Thu Mar 22 2012
Monday
Since 1973, Yeshiva University's museum has held exhibits focusing on Jewish culture and history.
15 W 16th St, (between Fifth and Sixth Aves)
Mon 5–8pm free
More info
---
Tuesday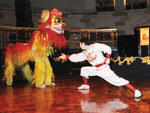 China is the focus at this institute, which is the oldest bicultural organization devoted to that country in the U.S. Enter through its bright red front door, which is flanked by twin lion statues—the animals were added to the turn-of-the-century building in 1944. The institute serves all things Middle Kingdom, hosting Mandarin classes for kids and adults, films and lectures on Chinese culture.
125 E 65th St, (between Park and Lexington Aves)
Tue 6–8pm free
More info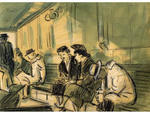 The museum's exhibits cover arts, sciences and local history. It also sponsors programs for both kids and adults.
75 Stuyvesant Pl, (at Wall St)
Tue noon–2pm free
More info
---
Wednesday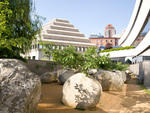 This museum explores Jewish life before, during and after the Nazi genocide. The permanent collection includes documentary films, thousands of photos and 800 artifacts, many donated by Holocaust survivors and their families, while the Memorial Garden features English artist Andy Goldsworthy's Garden of Stones, 18 fire-hollowed boulders embedded with dwarf oak saplings. Special exhibitions tackle historical events or themes, such as "Crack, Bam, Dot! The Game of Mah Jongg in Jewish-American Life," on view through December. The new Keeping History Center brings the core collection to life with interactive displays, including "Voices of Liberty," a soundscape of émigrés' and refugees' reactions to their arrival in the U.S.—which is made all the more poignant juxtaposed with the museum's panoramic views of Ellis Island and the Statue of Liberty.
36 Battery Pl, (at 1st Pl)
Wed 4–8pm free
More info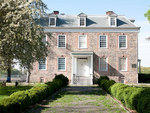 Built by a rich merchant-farmer family in 1748, this fieldstone mansion housed both British and American armies during the Revolutionary War and gave George Washington a place to rest his head. This place has the distinction of being the city's first historic house museum, opened in 1896, and offers both self-guided and volunteer docent-led tours of the collection of colonial furniture and decorative objects.
Since 1973, Yeshiva University's museum has held exhibits focusing on Jewish culture and history.
15 W 16th St, (between Fifth and Sixth Aves)
Wed 5–8pm free
More info
---
Thursday
---
Friday
---
Saturday
---
Sunday
The opulent residence that houses a private collection of great masters (from the 14th through the 19th centuries) was originally built for industrialist Henry Clay Frick. The firm of Carrère & Hastings designed the 1914 structure in an 18th-century European style, with a beautiful interior court and reflecting pool. The permanent collections include world-class paintings, sculpture and furniture by the likes of Rembrandt, Vermeer, Renoir and French cabinetmaker Jean-Henri Riesener.
1 E 70th St, (between Fifth and Madison Aves)
More info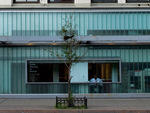 When Studio Museum opened in 1968, it was the first black fine-arts museum in the country, and it remains the place to go for historical insight into African-American art and the art of the African diaspora. Under the leadership of director Lowery Sims (formerly at the Met) and chief curator Thelma Golden (formerly of the Whitney), this neighborhood favorite has evolved into the city's most exciting showcase for contemporary African-American artists.
144 W 125th St , (between Adam Clayton Powell Jr. Blvd (Seventh Ave) and Malcolm X Blvd (Lenox Ave))
More info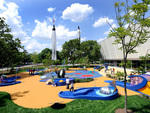 Built for the 1964 World's Fair, and recently expanded, the Hall of Science demystifies its subject through colorful hands-on exhibits, with topics such as Marvelous Molecules and The Realm of the Atom. In summer, children can burn off their excess energy—and perhaps learn a thing or two—in the 30,000 sq ft outdoor science playground.
---