Best exhibitions, current and upcoming, at the Guggenheim Museum
Check out the fall and winter crop of exhibitions at the Solomon R. Guggenheim museum in our essential guide
Designed by original starchitect Frank Lloyd Wright, the Solomon R. Guggenheim Museum is arguably the only New York museum that shows art inside a work of art. The Gugg's famed nautilus-shaped home on Fifth Avenue sets it apart from other NYC art institutions, such as the Metropolitan Museum of Art, the Museum Modern Art (MoMA) and the Brooklyn Museum, but what truly makes the building a global icon is its stunning interior rotunda and oculus. There, along its ascending ramps, you'll find a world-class collection, as well a full slate of temporary shows as noted in our complete list of the best exhibitions, current and upcoming, at the Guggenheim Museum.
RECOMMENDED: Full guide to the best NYC art museums
Current and upcoming Guggenheim exhibits
Art, Contemporary art
Solomon R. Guggenheim Museum, Upper East Side
For this deep dive into the Guggenheim's holdings of 20th-century art, curatorial duties are being handed over to six artists—Paul Chan, Cai Guo-Qiang, Jenny Holzer, Julie Mehretu, Richard Prince and Carrie Mae Weems—who've had previous solo shows at the Gugg. Some 100 paintings, sculptures and works on paper will chart the course of modernism, from the avant-garde energy of its early days to the fin de sciecle weariness of its closing chapters, through the differing perspectives of each artist.
Art, Contemporary art
Solomon R. Guggenheim Museum, Upper East Side
The Guggenheim bestows the twelfth edition of its annual $100,000 prize and accompanying solo exhibition to sculptor Simone Leigh whose work could be described as a kind of homage to the strength and fortitude that African-American women have displayed in the face of adversity throughout American history, from the travails of slavery to the Black Lives Matter protests of today. One such figure was Harriet Jacobs (1813–1897), and abolitionist and former slave who wrote a harrowing account of her years hiding from her masters in the rafters of her grandmother's house. Her story provides the inspiration for the exhibition, which includes ceramic objects and a sound installation. This year is shaping up to be a huge one for the Chicago-born artist: In addition to this show, she will making an appearance in the 2019 Whitney Biennial, and will also inaugurate the High Line's new public art platform, The Plinth, with a monumental, 16-foot-tall bust of a black woman.
3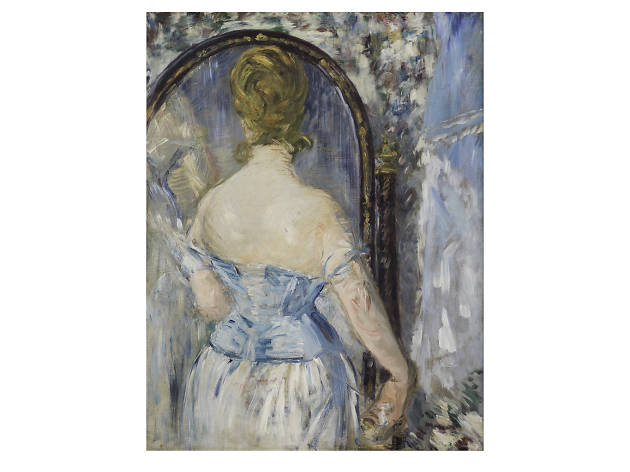 Photograph: Courtesy Solomon R. Guggenheim Museum, New York
Presented as an ongoing exhibition, The Guggenheim's core collection of 19th- and early-20th Century European art comprises works by Manet, Matisse, Gauguin and Picasso, to name just a very few. It was permanently gifted to the museum in 1978 by the family of eponymous benefactor Justin K. Thannhauser, whose father Louis was a pioneering modern art dealer in Munich during the early 1900s.
Want to know more about mid-century architecture?
These buildings, designed by some of history's greatest architects, recall the glamour of mid-20th century New York