Heads up! We're working hard to be accurate – but these are unusual times, so please always check before heading out.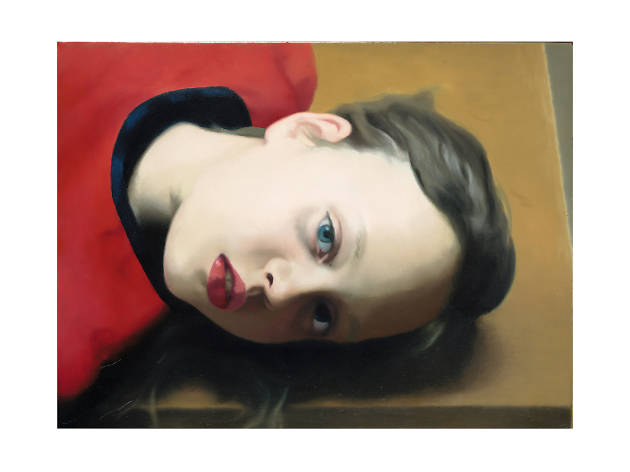 Best exhibitions, current and upcoming, at The Metropolitan Museum of Art
Check out the spring and summer crop of exhibitions at The Metropolitan Museum of Art
No matter how you slice it, the Metropolitan Museum of Art is the greatest art museum in the world. Among New York City museums, it's numero uno, seconded only by MoMA. Just five blocks south of the Solomon R. Guggenheim on Fifth Avenue's fable Museum Mile, The Met contains artworks spanning some 5,000 years. Meanwhile, The Met Breuer at 75th St and Madison Avenue hosts Contemporary and Modern Art. Both places feature exhibitions that are not to be missed. If you want to find what's currently on view at both places, along with the upcoming shows that are on tap this summer and fall (including this year's rooftop commission by Berlin artist Alicja Kwade, a show of rock-and-roll guitars and a Costume Institute survey of camp fashion) look no further than our guide to best exhibitions, current and upcoming, at The Metropolitan Museum of Art.
RECOMMENDED: Full guide to museums in NYC
Exhibits currently on view at The Metropolitan Museum of Art
This project by Lebanese artist Rayyane Tabet recounts a family story linked to the discovery and excavation of a Neo-Hittite palace near the village of Tell Halaf in what is now Syria. The tale, as related to Tabet by his mother, revolved around the figure of Max von Oppenheim, a German aristocrat, diplomat and amateur archaeologist who led a dig at Tell Halaf over a 30-year period, recovering artifacts dating to the first millennium B.C. These were brought back to Berlin, and mostly destroyed during World War II, but in the years leading up to the conflict, Oppenheim's activities garnered the attention of the French Mandate controlling the region at the time, which suspected him of espionage. They dispatched the artist's great-grandfather, a government employee, to gather intelligence on Oppenheim, which ultimately turned up nothing. This "spy story," as Tabet's mother put it, serves as a springboard to a larger meditation on the vicissitudes of time that incorporates some of the actual objects—including shallow relief carvings—found at Tell Halaf.
An artist who played a role in the transition from Impressionism to abstract art, Félix Vallotton isn't as well known as contemporaries such as Van Gogh, Cézanne and Seurat. Hailing from the French-speaking part of Switzerland, Valloton was a founding member of Les Nabis, a collection of young Parisian artists who were the first to espouse the idea that a painting was first and foremost "a flat surface covered with colors assembled in a certain order," as another member, Maurice Denis, wrote in 1890. Vallotton's own work—landscapes, portraits, genre scenes—followed the flatness formula, especially in his stark, black and white woodcuts whose graphics remains surprisingly radical. Voloton's most striking efforts, however, were his bourgeois interiors, in which domesticity plays out as a drama of existential unease.
This show covers the centuries between the Renaissance and the Enlightenment, an era of discovery led by figures such as Galileo and Newton. This revolution in knowledge based on empirical evidence attracted the attention of the rich and powerful. Wanting to bask in the glories of latest revelations, they commissioned objects of wonder—made out of precious metals using the finest craftsmanship—meant to reflect the spirit of the age. Some 170 examples of these items (globes, celestial models, chronometers and other devices often animated by clockwork mechanisms) are on display.
For a while now, The Met has been asking contemporary artists to create a project for its majestic main hall—presumably a daunting proposition since any artwork would have to compete with the splendor of the place. A Cree painter from Canada, Kent Monkman is the latest artist to give it a shot, and his effort isn't shy about grabbing your attention. Monkman is known for sending up the grand tradition of European History painting by substituting the heroic white figures that usually populate such compositions with people of color and LGBTQ folk. Here he provide two massive canvases that weigh in on the subject of immigrants looking for a better life while being tossed on the stormy seas of history.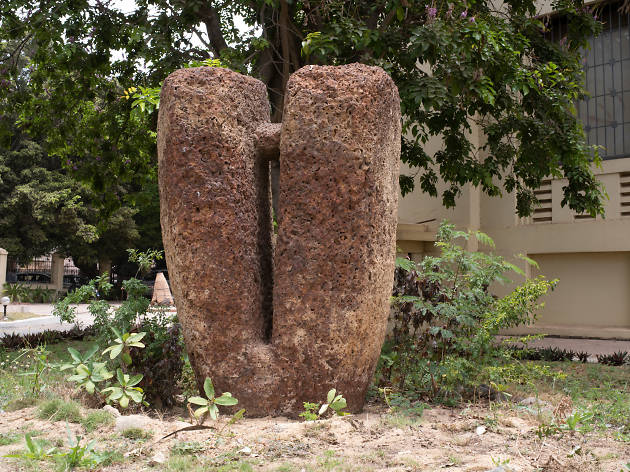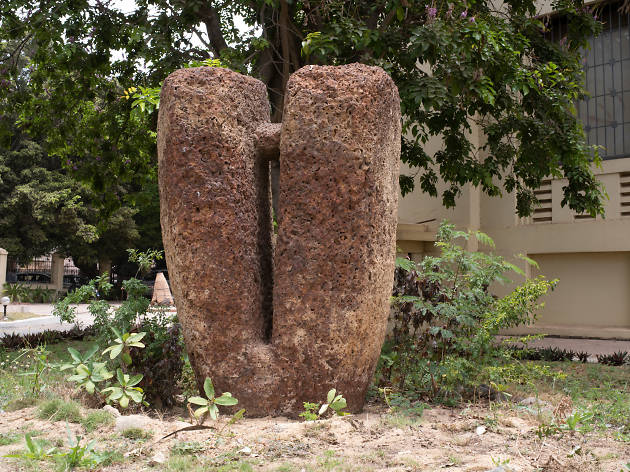 Photograph: Antoine Tempé, courtesy Musée de l'Institut Fondamental d'Afrique Noire, Dakar, Senegal
Encompassing modern day Senegal, Mali, Mauritania and Niger, the African region known as the western Sahel lies just south of the Saharan Desert, and it was there that a succession of mighty empires rose and fell between the Second and 19th centuries. Made wealthy and powerful by a network of trade routes that ran through the area, these dominions developed a rich visual culture which is now being given a showcase in this selection of 200 objects that includes sculptures in wood, stone, fired clay, and bronze; objects in gold and cast metal; woven and dyed textiles; and illuminated manuscripts.
For the first-ever facade commission at the Met, Mutu fills the niches flanking the museum's entrance with four monumental bronzes that put an Afro-futuristic spin on a classical architectural feature known as a caryatid, a column or pillar that takes the form of an allegorical female figure.
One of the greatest (if not the greatest) artists of the last 60 years, Gerhard Richter has explored the relationships between representation and abstraction, painting and photography, history and memory, and—dare one say?—good and evil. That he has done so with no small amount of ambiguity, and ambivalence towards the medium—painting—with which he is most associated, has yielded work that is as confounding at times as it is breathtakingly beautiful. Yet despite its equivocal nature, Richter's work also draws on his personal experience as a German who lived through the Third Reich, and dealt with its consequences. This show takes the measure of his achievement in the first major NYC survey of his career in 18 years.
The Metropolitan Museum is celebrating its 150th anniversary this year, and in light of all of those years passing by, the Costume Institute is mounting this exhibition about fashion's relationship with time. The show explores how fashion's history is both linear and cyclical: On the one hand, there's no more reliable marker for a particular period than the clothes being worn at the time; yet on the other hand, fashion itself often looks to the past for inspiration. The Met reaches into its vast collection to explore how fashion often moves forwards by moving back.
This re-installation of The Met's holdings of 17th-century Dutch painting brings together masterpieces by Rembrandt, Hals, Vermeer, and others in a thematically arranged hanging that presents these treasures from Holland's Golden Age in a whole new light.
Ongoing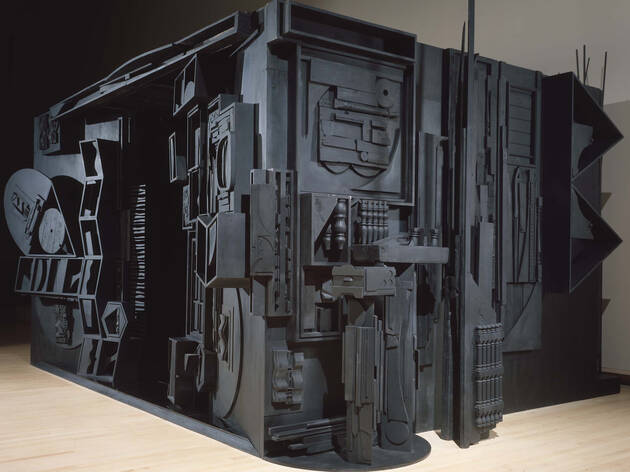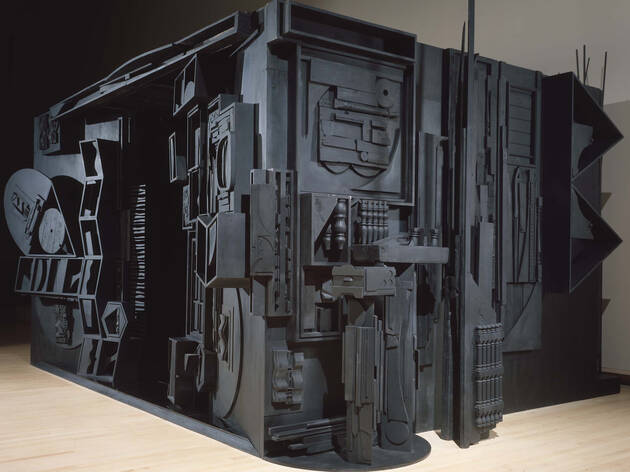 10. "Epic Abstraction: Pollock to Herrera"
This long-term exhibit surveys large-scale American abstract painting and sculpture from the postwar era to the present.
Ongoing