Best exhibitions, current and upcoming, at The Metropolitan Museum of Art
Check out the spring and summer crop of exhibitions at The Metropolitan Museum of Art
No matter how you slice it, the Metropolitan Museum of Art is the greatest art museum in the world. Among New York City museums, it's numero uno, seconded only by MoMA. Just five blocks south of the Solomon R. Guggenheim on Fifth Avenue's fable Museum Mile, The Met contains artworks spanning some 5,000 years. Meanwhile, The Met Breuer at 75th St and Madison Avenue hosts Contemporary and Modern Art. Both places feature exhibitions that are not to be missed. If you want to find what's currently on view at both places, along with the upcoming shows that are on tap this summer and fall (including this year's rooftop commission by Berlin artist Alicja Kwade, a show of rock-and-roll guitars and a Costume Institute survey of camp fashion) look no further than our guide to best exhibitions, current and upcoming, at The Metropolitan Museum of Art.
RECOMMENDED: Full guide to museums in NYC
Exhibits currently on view at The Metropolitan Museum of Art
Art, Painting
The Metropolitan Museum of Art, Central Park
An artist who played a role in the transition from Impressionism to abstract art, Félix Vallotton isn't as well known as contemporaries such as Van Gogh, Cézanne and Seurat. Hailing from the French-speaking part of Switzerland, Valloton was a founding member of Les Nabis, a collection of young Parisian artists who were the first to espouse the idea that a painting was first and foremost "a flat surface covered with colors assembled in a certain order," as another member, Maurice Denis, wrote in 1890. Vallotton's own work—landscapes, portraits, genre scenes—followed the flatness formula, especially in his stark, black and white woodcuts whose graphics remains surprisingly radical. Voloton's most striking efforts, however, were his bourgeois interiors, in which domesticity plays out as a drama of existential unease.
Art, Renaissance art
The Metropolitan Museum of Art, Central Park
Marking the 500th Anniversary of the death of Maximilian I (1459–1519), The Metropolitan Museum goes medieval on your ass with a truly metal exhibition centered on his life and times as the Holy Roman Emperor who reigned over large swaths of Europe during the first decades of the 16th-century. Considering that Maximilian expanded his rule by waging war, armor came in especially handy, and the show presents stunning examples crafted by the continent's A-list armorers, including one suit exquisitely filigreed in gold and copper. Rounding things out are manuscripts, paintings, sculpture, glass, tapestry and toys related to his rule.
Art, Masterpiece
The Metropolitan Museum of Art, Central Park
This re-installation of The Met's holdings of 17th-century Dutch painting brings together masterpieces by Rembrandt, Hals, Vermeer, and others in a thematically arranged hanging that presents these treasures from Holland's Golden Age in a whole new light.
Ongoing
Alicja Kwade, a Polish artist who lives and works in Berlin is this year's recipient of The Met's annual commission to create an installation for the museum's roof garden. These projects are perennial crowd-pleasers, as they add a touch of artistic enhancement to the rooftop's spectacular views of Central Park and the Midtown skyline. Kwade's approach seems tailor-made for the site, as it usually entails minimalist sculptural ensembles made of glass, stone and metal—materials that give her efforts a luxurious gloss. Kwade often plays perceptual tricks on the viewer as part of her overall interest in deconstructing the philosophical and scientific teachings we rely on to make sense of the world. At The Met, she reaches for the cosmos with a pair of pieces that evoke the Solar System.
5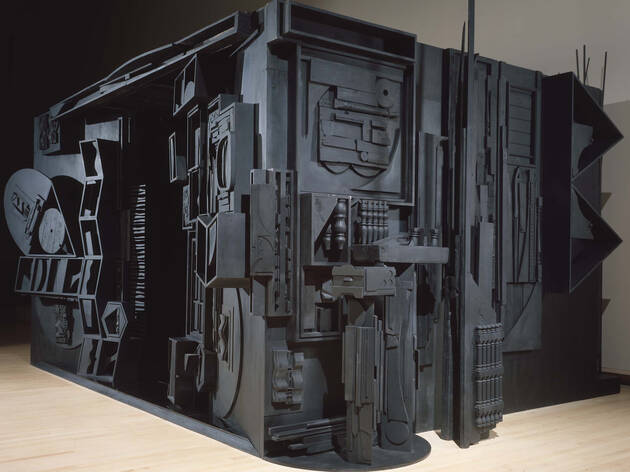 "Epic Abstraction: Pollock to Herrera"
This long-term exhibit surveys large-scale American abstract painting and sculpture from the postwar era to the present.
Ongoing
6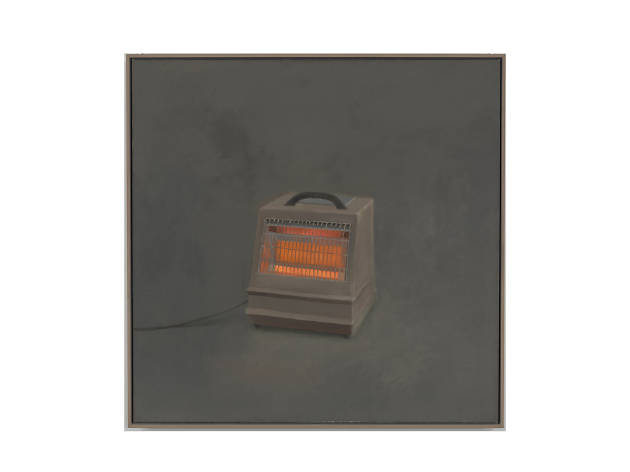 Photograph: Whitney Museum of American Art, New York, © Vija Celmins, courtesy the artist and Matthew Marks Gallery
Art, Contemporary art
The Met Breuer, Lenox Hill
Known for images of seascapes, spiderwebs and star-filled skies, Latvian-born, L.A. artist Vija Celmins has spent more than 60 years abjuring grand gestures to perfect a deadpan, if mysterious, style of photorealism. This survey of her career spans the 1960s to today.
Art, Contemporary art
The Metropolitan Museum of Art, Central Park
For the first-ever facade commission at the Met, Mutu fills the niches flanking the museum's entrance with four monumental bronzes that put an Afro-futuristic spin on a classical architectural feature known as a caryatid, a column or pillar that takes the form of an allegorical female figure.