Exhibition | In Memoriam: Portraits of the Middle Passage, In Situ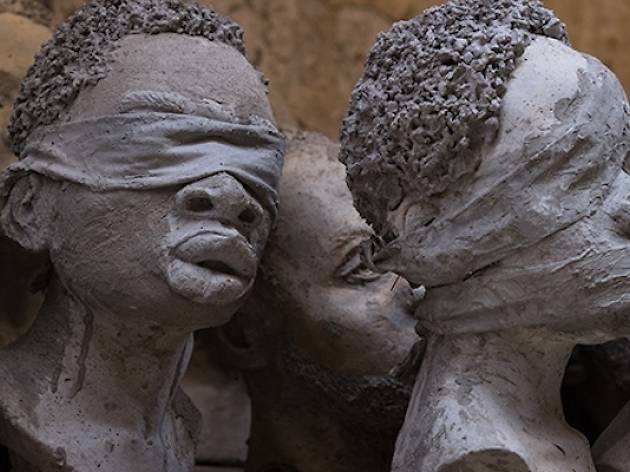 Installation by renowned artist, Kwame Akoto-Bamfo, who has created hundreds of head sculptures commemorating those captured and taken to the Americas.
A dramatic and mesmerising exhibition everyone must go and see - where hundreds of cement-cast heads, created by Kwame Akoto-Bamfo, eerily lay over the site's grounds.
The installation includes 1,300 sculptures all facing the Atlantic Ocean. It is a symbolic tribute to the ancestors of Ghana as well as a cultural symbol for the nation's contribution to the development of the western world. Moreover, the exhibition gives a historic visualisation to the Middle Passage.
The Exhibition features several great artists of The Ancestor Project, including Kwame Akoto-Bamfo, Nii Kwartei Quartey (who is the lead artist apprentice) and project photographers, Naa Abina Nelson and Nii Odzenma.
The exhibition is on until 16 September 2017.