Things to Do
Your comprehensive guide to the best things to do in Accra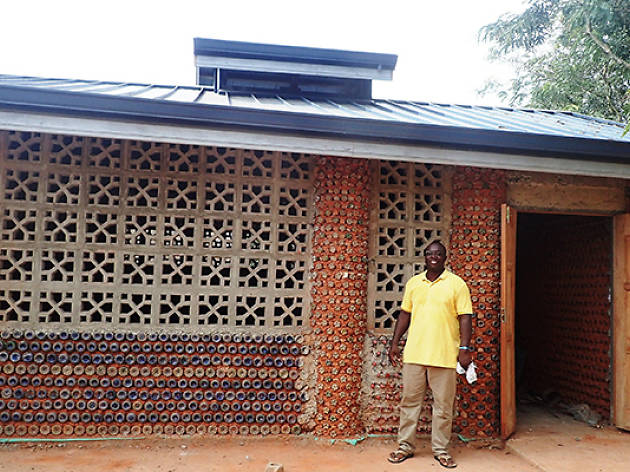 Recycling in Accra made easy (and fun!)
Planning a party or beach barbeque out at Kokrobitey this weekend? Thinking of soaking up the sun at Bojo Beach, chilling out at Big Milly's Backyard, savouring delicious Italian food at the colourful Kokrobitey Garden, or learning to ride the waves with Mr. Bright's Surf School? Did you know that you could do all this and help to build a community literacy centre at the same time? How? By simply taking a few minutes to stop off in Kokrobitey village and drop off your empty plastic water or soda bottles. Even if you're not able to do a drop-off you can still contribute to this project, prevent plastics pollution, and win fun #Bottles4Kokro competition prizes, all with very little effort. Read on to find out more.  Recycling is something that is taken for granted as a part of daily life in many Westernised countries and cities. It's often even part of the municipal refuse collection service. Not so in Accra, which is partly why the city is struggling to deal with the over one million tons of trash its inhabitants produce each year. Accra's only sanitary landfill facility is expected to fill completely within the next two years, and one out of three informal landfills dotted around the city is already over capacity. To add to this, a lot of people can't afford the privatised collection services that rule the refuse routes, and so a great deal of waste is dumped on derelict land, in water ways, and ultimately makes its way out to sea. There is hope, however, in the form of En
The Hot List
Read on for our guide to the week's coolest events and most interesting venues. If you manage to tick off all ten, head back to our home page for daily updates on the best restaurants, cultural events, nightlife, and whatever else Accra manages to think up before our next Hot List is published on Monday.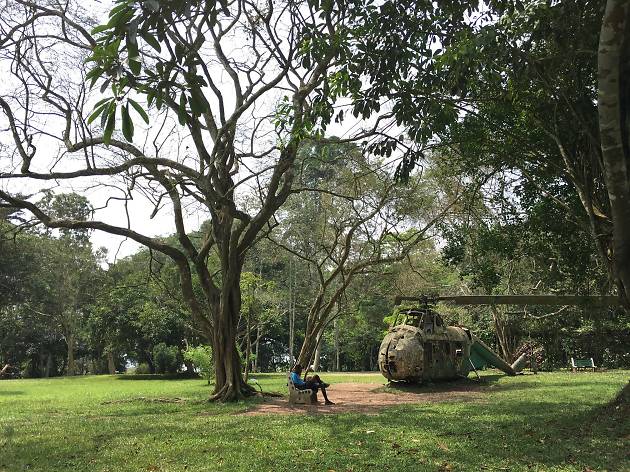 Why you need to visit Aburi Botanical Gardens
Green is the colour of balance and harmony. And sometimes we all need a bit of that in the midst of a busy city like Accra. While a trip to Aburi Botanical Garden might not cure everything, it will certainly bring momentary peace and well-being.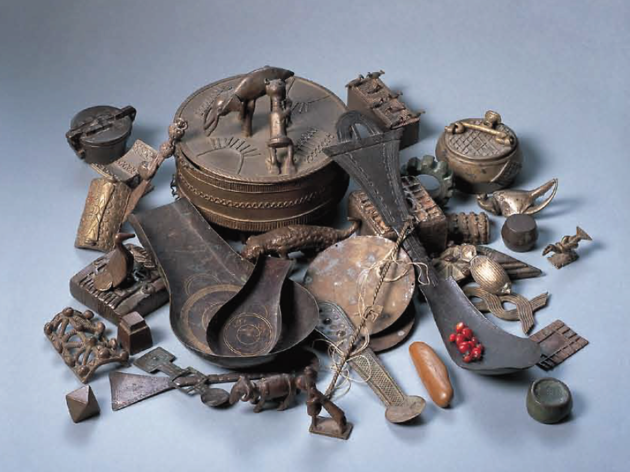 Asante Treasures: Ghanaian goldweights
From the scales of a 19th-century Asante kingdom chief to a greasy spoon café in Peckham in 2010 is a remarkable journey for a brass goldweight to make. Measuring 2cm x 1.5cm x 1cm, the rectangular cuboid has an abstract pattern that vaguely suggests the sacred Asante Stool. It is embellished with few other decorative qualities. Yet imbued within the scarred metal and finger-worn edges is a story: the power of an Asante chief, decades of turbulent war with the British, a journey through the scrubland of Ghana, a flight to England and, most recently, a trip to a café in Peckham. Partly responsible for the voyage of the artefact is Tom Phillips, a distinguished painter, sculptor, composer, author and avid Ghanaian goldweight collector. Speaking a day before travelling to Berlin to launch his book African Goldweights, he explains the attraction of the weights. "I think they are beautiful objects," he enthuses over a plate of liver, chips and beans. "They are incredibly delicate, and made using a forgotten method with beeswax. You try making them – it is very complicated". Although the one now in my hand has a relatively simple design, the weights that were used to weigh gold-dust currency between the 15th and 19th centuries in the Asante Kingdom (and among other parts of the Akan entholinguistic group) come in a vast variety of different styles. The Asante region might have been restricted to West Africa, but a clear Muslim influence can be seen on early designs from the 16t
The best of Accra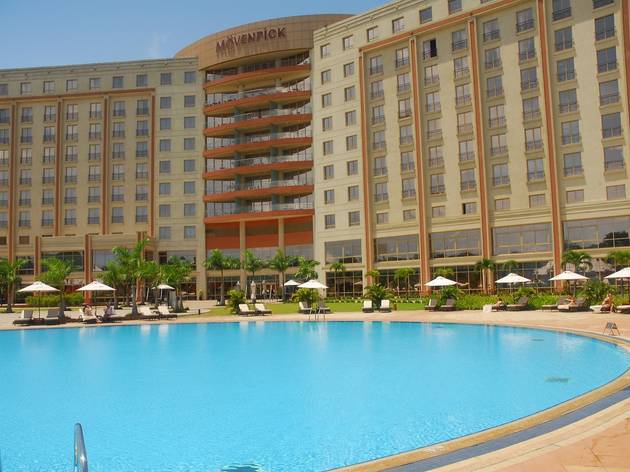 Accra's top 7 hotels with swimming pools
Deciding on a hotel in Accra? Bear in mind that the city can get hot. Really hot. And while exploring Ghana's capital is incredibly rewarding, sometimes all you'll want to do is laze by a pool in your swimsuit. Take a dip, keep the kids entertained and relax with Time Out's round up of the city's best hotels with pools. And if you're just looking for a place to visit for the day, these pools are available for the use of hotel guests and members of the public alike.