Trips out of Town
The best resorts, hotels and sights of Ghana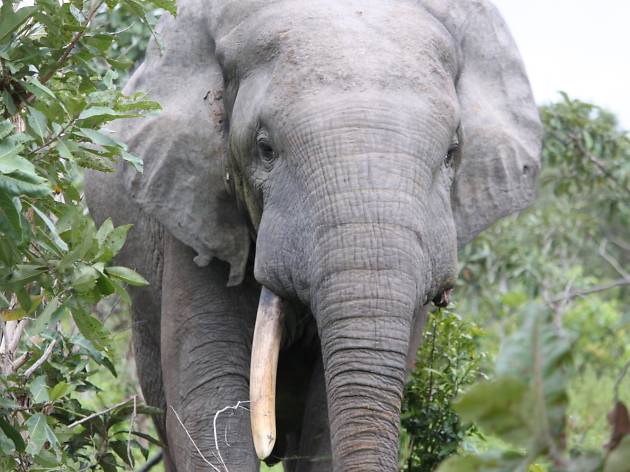 Safari at Zaina Lodge
As we walked onto the terrace over looking Mole National Park, elephants played in the water holes directly in front of the hotel. The air was warm and dry, the trees brown with harmattan dust. The salt and lime drink on arrival helped to quench our thirst. We'd arrived at Zaina Lodge. The brochure describes Zaina Lodge as 'West Africa's first luxury safari lodge'. And true to the blurb, the lodge elegantly blends a safari sensibility with modern amenities, but all with ecological business practices. From the very beginning you think this looks and sounds like a trip worth making, but is it too good to be true? Arriving on the morning flight from Accra, a member of the Zaina Lodge introduced himself as Mr. Boat (short for Boateng). He was our driver and later we found out, our safari guide. We were led to the safari truck and welcomed with ice-cold hand towels and reverse osmosis water, created at Zaina Lodge, to refresh us and prepare us for our two-and-half-hour journey along smooth roads. As the truck pulled up to the hotel entrance, the Zaina team met us with smiles and waves and offered a 'light breakfast" of fresh home made juices, muesli, stewed fruit and a choice of eggs, bacon or sausages. Once breakfast was over we were shown to one of the 12 double chalets available. This was an experience in itself. Walking onto the private veranda, a view of the watering hole ensured none of the animal action would be missed. This beautiful room seemed half tent, half chalet.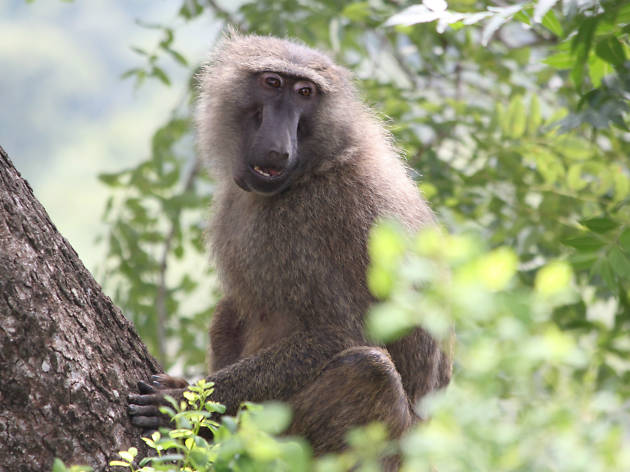 A complete guide to Mole National Park
To find Ghana's best wildlife, it's Mole National Park in the north of the country where you need to head. Here's our guide to the park.  Mole (pronounced Mo-lay) National Park is Ghana's biggest wildlife sanctuary. There are 93 mammal species in the park, including buffalo, warthogs, hippos and several antelope species.  For practical purposes, one of the places to stay is Mole Motel (027 756 4444, www.molemotelgh.com), the only hotel inside the park. Situated on the edge of an escarpment and looking out over a waterhole, it's somewhere where monkey-watching becomes just another part of breakfast, lunch or dinner. In the dry season, it's not uncommon for elephants to pay sneaky visits to the hotel's swimming pool. A new luxury residence is about to open called Zaina Lodge (030 393 8736, www.zainalodge.com). This ecolodge is located in Mole National Park. Facilities will include an infinity pool, open bar fire pit and 25 rooms with private balconies and outdoor showers if you choose!   The park office next to the motel acts as the meeting point for localised game waland looks over two waterholes (on which elephants tend to be the main draw), or 4x4 tours much deeper into the Mole Park. Despite the hotel and park office, there's very little in the way of tourist infrastructure. This is seen by many as a positive thing, and one consequence is that it's become an important place for scientific study, particularly in relation to poaching and sustainability.  Two hours from th
The best sights and attractions in Ghana
Ghana's best resorts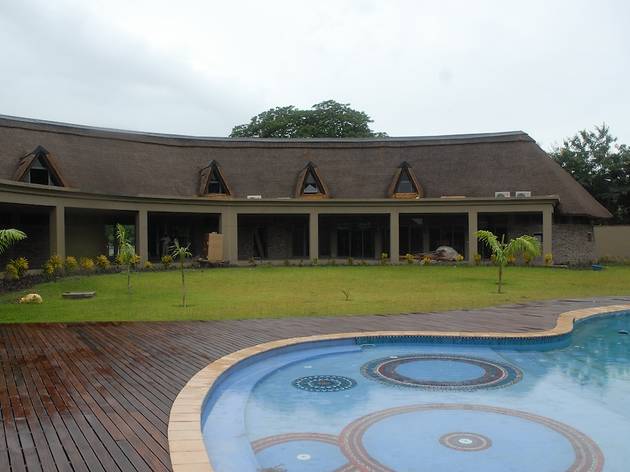 The Royal Senchi
The Royal Senchi Resort is a shiny new four star hotel situated on the west bank of the Volta River. It boasts 84 luxury guest rooms, infinity pool with pool bar, a fitness centre, upscale dining and competent, attentive staff. Rooms are tastefully decorated will all the mod cons, including 32 inch televisions. The conference centre is large and bright, mixing traditional touches with first class professionality. Beauty treatments in the spa include facials, hot stone massages, traditional back massages as well as salon treatments.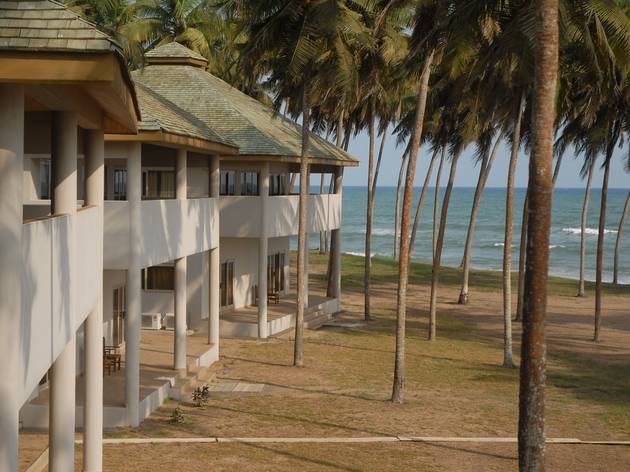 Elmina Bay Resort
A couple of minutes' drive farther out of town lies the secluded new Elmina Bay Resort, not to be confused with Elmina Beach Resort. There are 26 rooms available for guests, notable for their cleanliness and bright style. All have sea views, DSTV, Wi-Fi, fridges and air-con, and beach access is excellent. There's also a pool and a restaurant, making it the best bet around Elmina.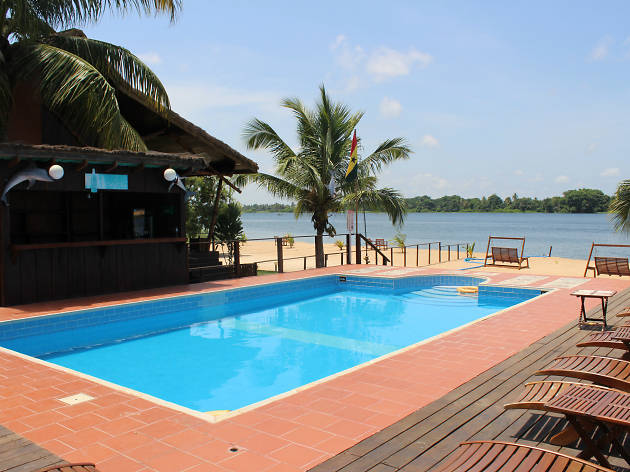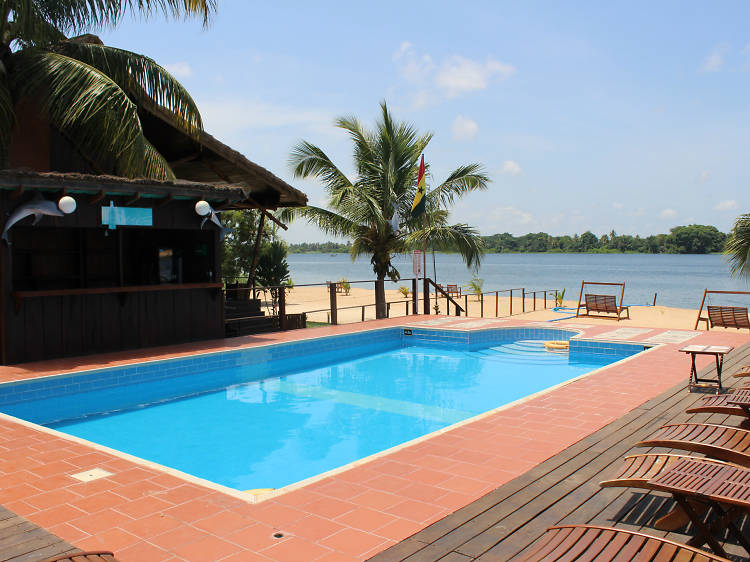 Aqua Safari Resort
We were rather taken aback by Aqua Safari. It faces out to the estuary of the River Volta, a mile or so upstream from the ocean. From an open-sided restaurant and bar you can see Ghana's island-dwelling folk crab-fishing and clam-diving in the water. The forward-thinking owners offer guided tours to the islands for boat-building and basket-weaving workshops – there's also a lot of water to play around in on a jet-ski or one of the pontoons. Game-fishing excursions can be arranged too. Best of all is the option to spend a lazy couple of hours exploring one of the most beautiful areas of Ghana by boat. The whole river environment gives a relaxing and slower pace of life; a stark contrast to Accra two hours away. The rooms are well-appointed, and large chalets all have sizable and impressive common areas and kitchens. There's also a small pool if you don't fancy a dip in the river. There's a new, large conference centre with all the modern amenities you'd need.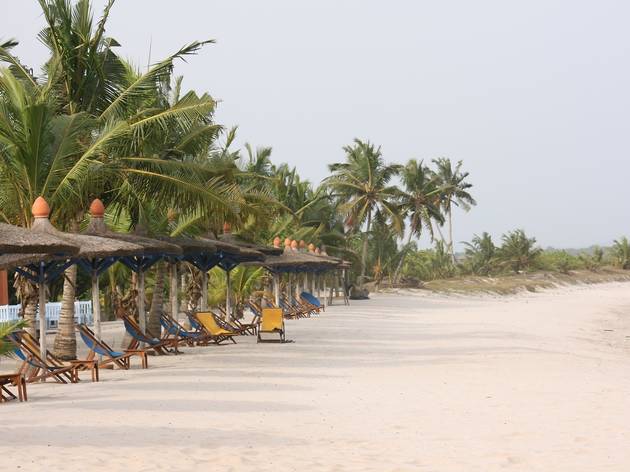 White Sands Resort
Those willing to splash some cash for the millionaire treatment can stay at the deluxe private members White Sands Beach Club near Fetteh; slide into the infinity pool, sample the top-notch cuisine and enjoy some of the best service in Ghana. It's exclusive enough to require you to email info@whitesands.com.gh before even seeing prices. However, non-members can visit between Mon-Fri.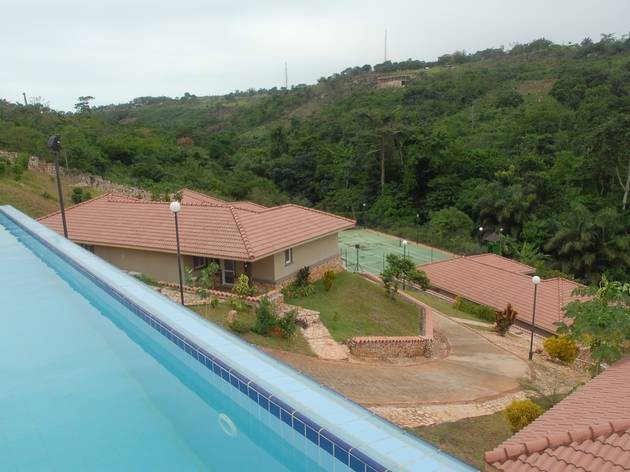 Lansdown Ibru Heights
'Hidden away' doesn't really do justice to the location here. This smart new villa complex in the lush folds of the hills around Aburi isn't somewhere you'd stumble across – it's only accessible via a long and winding road, and that's just how the owners want it. Judging by the Range Rovers lined up outside, it's pretty exclusive. It takes around an hour to reach from Accra (although road improvements mean this time will reduce), but it's worth the drive. You'll find eight villas, each with three bedrooms, a living area, jacuzzi and patio – they're well-appointed and tastefully decorated. The property also has a conference suite seating around 24 (corporate groups being one of the main income streams here), and a gorgeous pool overlooking the valley. The open club house and restaurant above the pool are lovely spots to watch the clouds roll out in the morning, or listen to the sounds of the bush in the evening. It's all built on a hill, so you'll be working off the food from a menu that includes lamb tagine, T-bone steak, paella and traditional Ghanaian food. There's a spa and a tennis court too.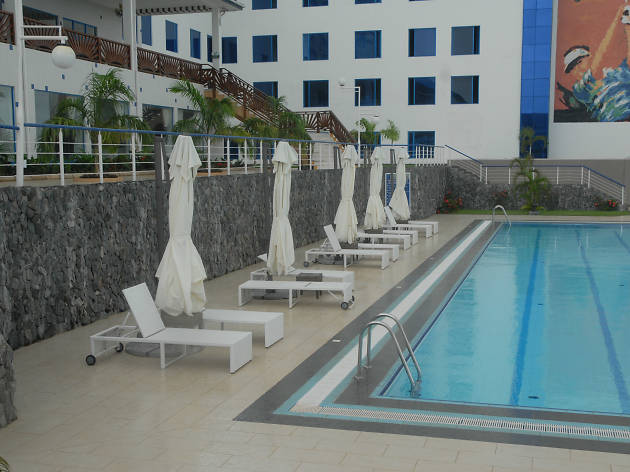 Best Western Atlantic Hotel
There's no missing the 100-room Atlantic Hotel, a huge white monolith overlooking the ocean around Takoradi. The rooms in the main building are modern and well-appointed – ask for one with ocean views. There are also 12 chalets, with single and family rooms among the leafy paths. The highlight, however, is the pool area – a ridiculously inviting sight on a hot day. Combine it with a seafood platter from the outdoor Canoe Bar and you have the makings of a lovely afternoon. The main Ocean View Restaurant & Bar offers a large buffet with the chance to try some flavourful Ghanaian cuisine. Like much in Takoradi, the hotel will cater mainly for the many oil workers who pass through the town – you can see one of the rigs being built in the Bay of Guinea from the terrace. There's a vast conference and event suite, plus a smaller function space. A private golf course sits in front of the hotel.