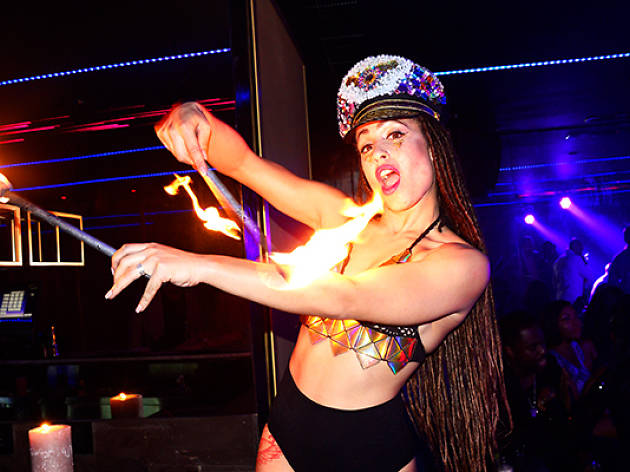 Nick House and Yolo Expereinces are proud to present the grand opening of Carbon Night Club.
Expect a magical evening filled with mystery, luxurious hedonism and stylish surrealism where surprises await at every turn.
It is situated on the upper levels of Icon House, home to Yolo Experiences' acclaimed Coco Lounge and Urban Grill restaurants.
The starting point for the club is theatrical entertainment and the Carbon nightlife concept crafted by a curated group of the world's most talented designers, artists and performers.
Carbon has a rooftop terrace with exceptional views of the capital. Inside, it offers boundless surprises and nightlife. Carbon has been conceived as a series of interconnected spaces, crafted in shades of black, white and gold, playing with ideas of fluidity, layering and building a sense of scale and drama and using only the finest materials.
For this unique interior, radical and interactive art installations have been commissioned and state-of-the-art technology installed by some of the world's best lighting designers and sound engineers. In these surroundings, entertained by some of the world's hottest DJs, special guests, performers and revellers enjoy drinks from Carbon's resident mixologists and table service.
They have joined forces with leading nightlife visionary Nick House, who revolutionised London nightlife as the entrepreneur behind legendary and award-winning clubs including Mahiki, Whisky Mist, The Punch Bowl and Steam & Rye and Jessica Patterson, founder of luxury lifestyle public relations firm JPR Media Group.
RSVP: rima@thisiscarbon.com, 0201 615 812, ana@thisiscarbon.com
#ThisIsCarbon