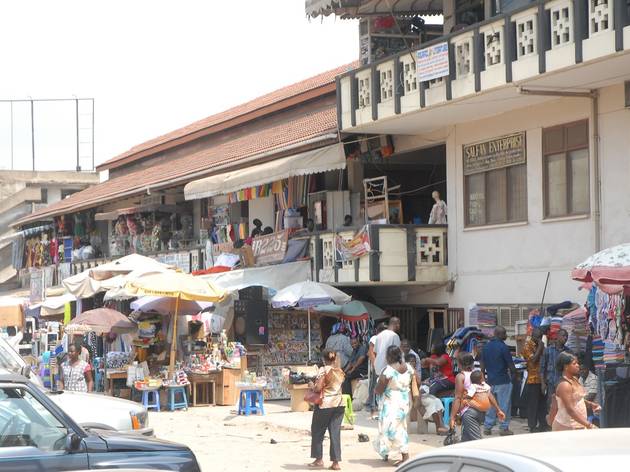 Kaneshie Market is on the road leading west out of Accra. In character it's very much like Makola Market – a sprawling chaos of stalls, shops and street vendors. Everything you could possibly imagine can be bought here. It's also an important transport hub, with tro tros and regional buses picking up and dropping off passengers. However, if you're keen to see a market purely for the experience (and it really is an experience), Makola is more accessible.
Venue name:
Kaneshie Market
Address:
Graphic Road and Ring Road West.
Accra


Opening hours:
Open approx 6am-7pm daily.