An African City like no other
As the second series of An African City hits our screens, let the stars of An African City be your guide to the best in food and fashion in the Ghanaian capital. By Natasha Nyanin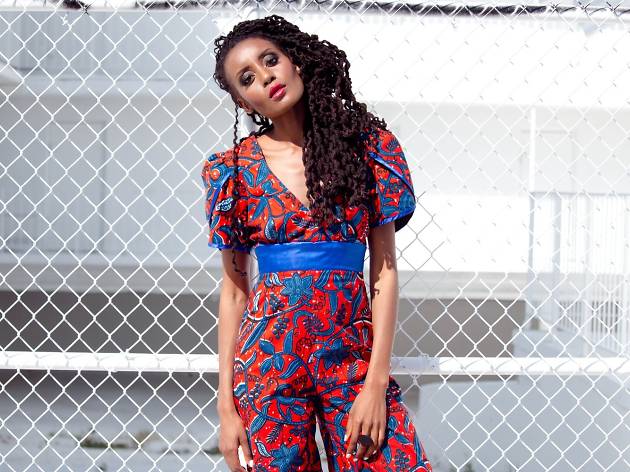 1/5
Esosa E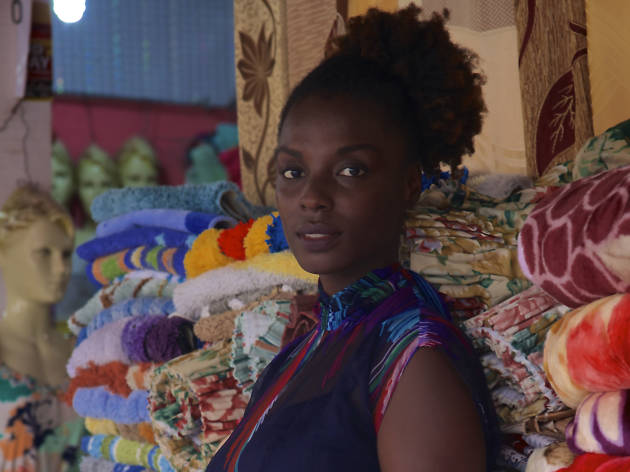 2/5
Indira Echeruo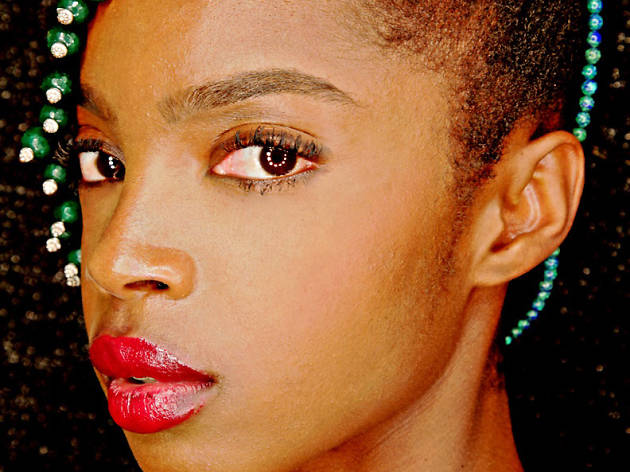 3/5
Barron Claiborne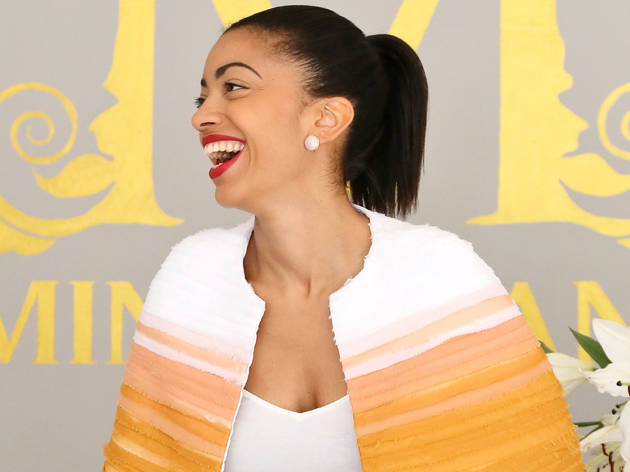 4/5
Yaw Pare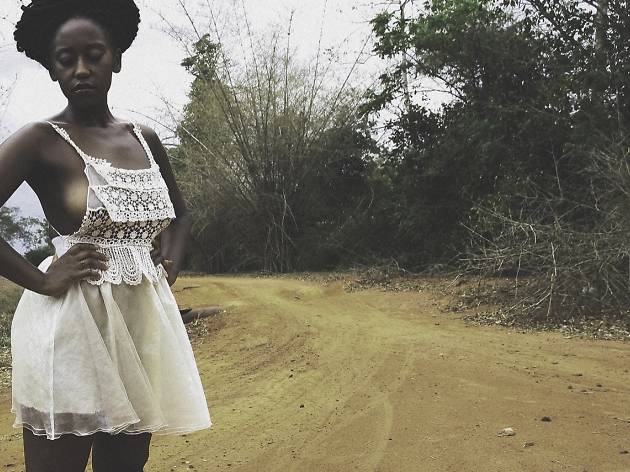 5/5
T J Letsa
If you have not yet heard of the YouTube serial, An African City, very much the African cultural zeitgeist of the moment, it is time to emerge from under your rock and into the bright lights of Accra, the bustling metropolis in which the popular programme is shot.
The brainchild of writer, Nicole Amarteifio, An African City follows the colourful lives of five contemporary African women – Nana Yaa, Zainab, Ngozi, Sade and Makena – with unflinching candor and humour, charting their experiences as empowered women under the African sun. Much like its muse, Sex and The City, the series makes a full-fledged character out of its location: Accra. From the very moment in episode one when the parade of headlights on Osu's Oxford Street usher Nana Yaa (the character who has just returned from the diaspora) home, Accra makes its presence known.
As dominant as Accra on the programme, is Accra's fashion – the sixth protagonist, if you will; it is impossible to watch an episode without being captivated by the costuming. The sartorial choices of the characters are employed to imbue the women they play with sense of charisma, uniqueness, nerve and verve, as fashion often does, while unifying them with the very city in which they live. As art often imitates life, the actresses behind the series' archetypes are themselves brazen women with compelling individual style, who can testify that Accra is an African city like no other.
And testify they have! Meet the ladies of An African City and stock up on their insider tips to mine the African city's fashion and cultural gems:
Character: Ngozi
Name: Esosa E
Hollywood-based actress of Nigerian parentage, Esosa E, plays Ngozi, the 'good girl' who wears her pudeur as blatantly as she wears pearls, and pink, and sugar, and spice. Unlike Ngozi, E prefers interplay between masculinity and femininity in her personal style, swapping voluminous skirts for streamlined tuxedos and jumpsuits. While E was in Accra filming season one of the show, she shopped the endless sea of variegated fabric at Makola Market and designed custom pieces to be made from her finds, as is de rigueur in Ghana. When she wasn't sourcing fabric a for her dreamt-up designs, E chose to splurge at Ghanaian luxury fashion retailer, Christie Brown in Osu, where after a bit of retail therapy she could hop right across the street to Sunshine Salad Bar, her regular lunch spot which catered deliciously to her vegan needs. What makes Accra an African city unlike any other? E says it's the eclectic mix of "people, local and international, the nightlife, the fashion – there are so many awesome designers basing their operations in Accra."
Character: Zainab
Name: Maame Adjei
Maame Adjei plays the role of Zainab on the series: the straight-talking, cold-blooded business owner who dresses in razor-sharp silhouettes as biting as her acerbic wit. Adjei, like her Zainab, experiments with colour and prints in her everyday style, injecting an aura of 'African cool-kid' into her look. Her voracious appetite for the fashions of by-gone eras – from 50s style high-waisted circle skirts to her trademark 1980s Lennonesque round sunglasses – is sated by vintage/ thrift shopping sprees in the many lively markets of Accra. A two year resident of the city, Adjei knows the ins and outs of the metropolis like the back of her hand. You'll find her in full vintage regalia sourced from the stalls of Kantamanto (near Rawlings Park) –­ a shopping experience that requires a sense of adventure and a discerning eye – or in pieces custom made by her seamstress Adwoa (+233 24 441 9695; lidisc081@yahoo.com) sipping a Frozen Harmattan at Accra's hipster, all-local-liquor cocktail spot, The Republic Bar and Grill. There is so much to get involved in in Accra, Adjei believes: "I think there are few places on the continent where, in a small square mile radius, you can indulge in everything a modern African City has to offer.
"Besides the ease of getting around (taxis everywhere) [Accra] has a bit of everything – shopping, local food, arts and culture as well as a piece of any part of the world. Want sushi? Accra's got you. Want to take salsa lessons? Accra's got you!"
Character: Nana Yaa
Name: MaameYaa Boafo
New York City resident, MaameYaa Boafo, shares a penchant for striking lip colour with the character Nana Yaa whom she portrays, but this is about where all the similarities end. Boafo describes her style as more laid back than Nana Yaa's, choosing to wear little to no jewellery in her daily life, except the occasional bright strand of custom beads from Nkapo (+233 24 437 9339). Like her contemporaries, Boafo prefers to have her clothes tailored when in country, given the relative ease of orchestrating the endeavour that in Ghana. In fact, while in high school in Kenya, she designed her prom dress to be sewn by her dressmaker aunt in Kumasi. Still, for all things prêt-à-porter, Boafo turns to Accra fashion heavyweights Christie Brownand Duaba Serwaa (facebook.com/pages/DUABA-SERWA). "When I'm overseas," says Boafo. "The motif I hear about Ghanaians is about our friendliness- combine that with [Accra's] start ups, non-profits, new infrastructure, returnees bringing back ideas and it makes for an exciting atmosphere." It is no wonder she thoroughly enjoys her jaunts to Accra, where the first thing on her agenda is a trip into a 'chop bar' (local eatery) to relish in the carbohydrate-laden glory of a meal of hot kenkey, spicy pepper and fried fish.
Character: Makena
Name: Marie Humbert
Accra-based Marie Humbert plays Makena, a divorced lawyer, recently returned to Accra. Makena favours a look of structured elegance with a slight peppering of sex appeal and Humbert's style does not stray far from her character's. While Humbert's ready-to-wear needs lead her to mainstay designers Christie Brown, Mina Evans, batik brand Osei Duro9 and Studio One Eighty Nine, she too is fond of the fabric beat, shopping everywhere from Vlisco in the Accra Mall to Woodin in Osu for fabric. Fabric that she has one of her many seamstresses transmute into her power-gear, which she adorns with bead accessories by her friend Tanya Jardi. Humbert, a self-styled 'ferocious foodie', spends her sartorial currency at the posh tables of Santoku restaurant, above any other in the city. The singularity of Accra, she opines, lies in the energy of its strong women, "an energy beyond words [which makes them] the rocks of the nation".
Character: Sade
Name: Nana Mensah
When Nana Mensah is not being dressed by one of her stylish friends like Jojo Abot (who styled An African City Season One) for an event, she likes to juxtapose the high, the mid-range and the low in her everyday fashion – a vintage Saint-Laurent blouse with a daring print skirt from Christie Brown, say, with the flats she scored in New York's Chinatown. Her biblical harlot of a character on the series, Sade, is wears a plunging neckline as her flag. Mensah, on the other hand, prides herself on mixing it up and going in myriad directions fashion-wise. She often comes to Accra with leaves ripped out of magazines and sketches galore be transported from page to reality with the help of dressmaker, Mrs Maria Kufuor (+233 24 678 0912), a graduate of New York's Fashion Institute of Technology (FIT). "Ghanaians are a warm, friendly people…[who] love showing off our country to foreigners. [Accra] is safe and we've got the beach!" says Mensah, in praise of the city's allure. Indeed, when she escapes the concrete jungle of New York's Lower East Side where she is based, for the verdant streets of Accra, her most anticipated moment is sprawling out at peaceful Bojo Beach.
There is panoply of places to play in Accra. Immerse yourself in the fashionable experience of the city by shopping the sundry and singular options the city has to offer, or awaken your creativity and have something custom-made for a song. Then step out in style and enjoy life as the locals do: let the trend-setting ladies of this African City be your guide!