Bizarre buildings
Accra's architecture: the good, the bad and the downright strange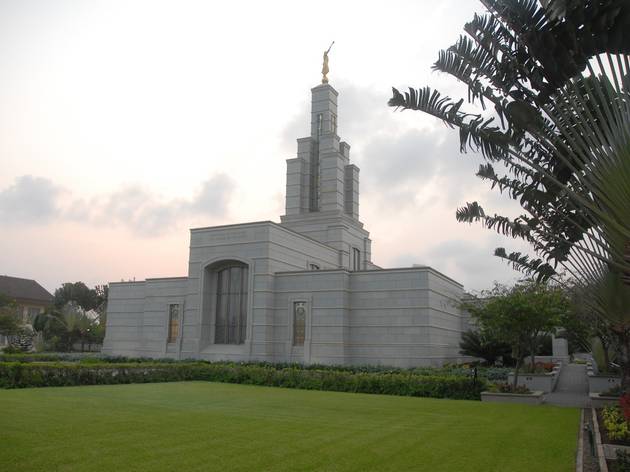 1/5
This would be a perfect piece of contemporary architecture if it housed the Ghanaian headquarters of Darth Vader. As a church building, it's just plain scary. The perfect example of a well designed, well built, totally inappropriate edifice. Drive by quickly and enjoy the thrill of the dark side, or observe from the safety of the Teacher's Fund Building's top floors.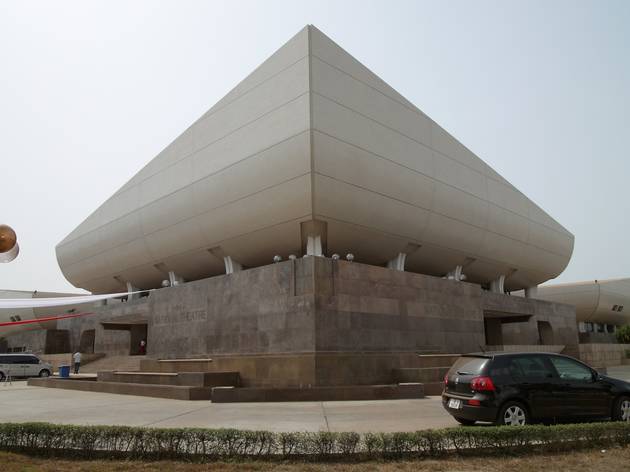 2/5
A well conceived landmark in the centre of Accra. It suits its function and is pleasing to the eye. Or is it boring? Where is the inspiration, the passion, the boldness, where is the Africa, where is the Ghana? Heavily funded foreign achievements should aim to deliver buildings that stand their own against the best in the world, not benchmark themselves against local architecture.See information for the National Theatre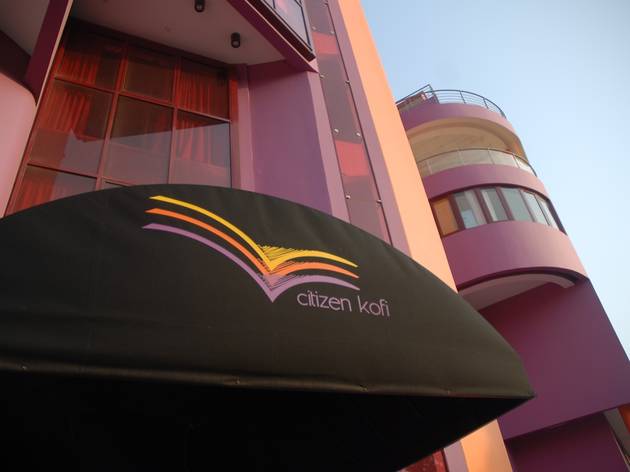 3/5
The macaroni and cheese of Accra: so bad it's good. We're talking of the purple building with the pink windows just off Oxford Street, the one named after its owner and erector, Kofi Amoah. The citizens of Accra love it – at least, some of them do. It's a weirdly shaped, garish, kitsch middle finger to good taste. Fantastic views over the city though, and the inside is far from bland either.See information for Citizen Kofi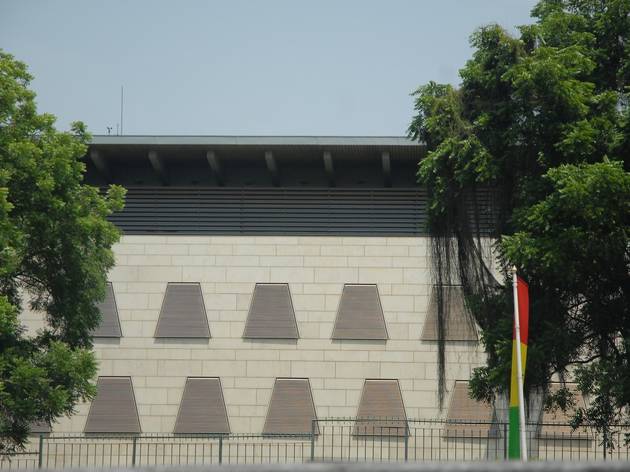 4/5
The Dutch have brought to Ghana their world mission to build an impressive embassy in every country. This one is impeccable, from its windows to its gardens, and has been intelligently designed to suit the climate. There's some beautiful landscaping too. It feels friendly and welcoming, and its location at the intersection of two main roads means you can admire it from different angles as you drive by. More, please.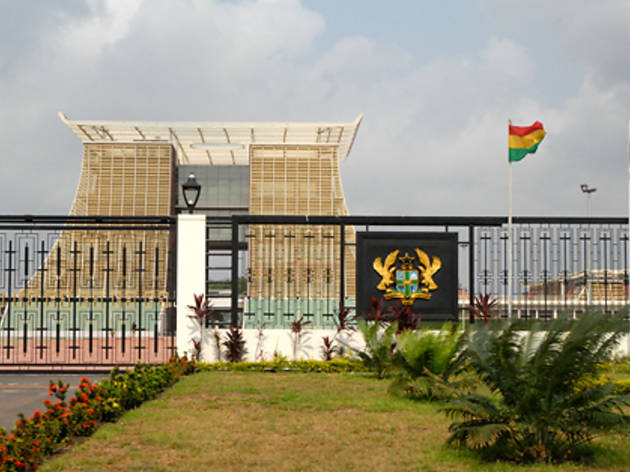 5/5
This instantly iconic gift from India would have made any country in the world a proud owner. What president wouldn't feel the majesty of his position in a literally 'stool-shaped' seat of power? It's not a garish tourist attraction, it's a miracle of architecture; turning a massive building into a light airy structure through the use of a wooden-shuttered skin and vast lawn.See information for Flagstaff House