Bars
The best places to drink in Atlanta, including news, reviews and lists of the best bars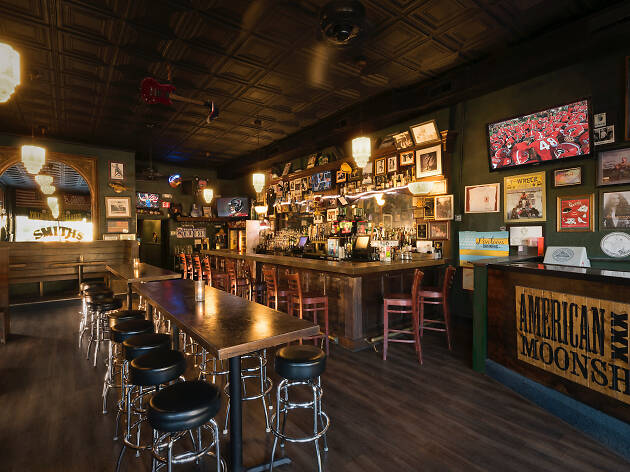 The 15 best bars in Atlanta
Atlantans are lucky to have a bustling food scene filled with top-notch restaurants that have made a dent on the country's culinary outlook, but the best bars in Atlanta ain't too shabby either. Even if you're just in town for a quick business trip, you're likely to have access to some of the best lounges and bars in the region just outside your hotel room. Why hang in your little space and depend on room service when you can belly-up to a local bar for a nightcap?  And if you're already a local, what are you waiting for? Step away from the smoke engulfing the best hookah bars and BBQ spots in town and opt, instead, for an excursion into the city's cocktail world. Grab your pals and hit these happy hour hangouts before snagging a table at a nearby restaurant or partaking in Atlanta's humming nightlife scene. After all, as Mr. Jermaine Dupri, who was raised here, so eloquently explains: Atlanta fêtes don't end until the wee hours, leaving plenty of time for an after-dinner aperitif.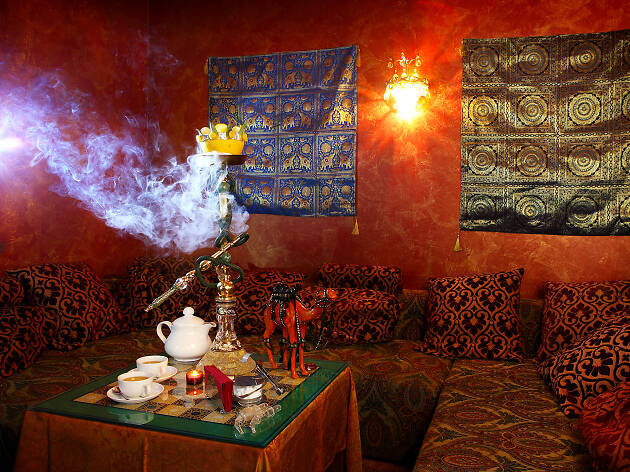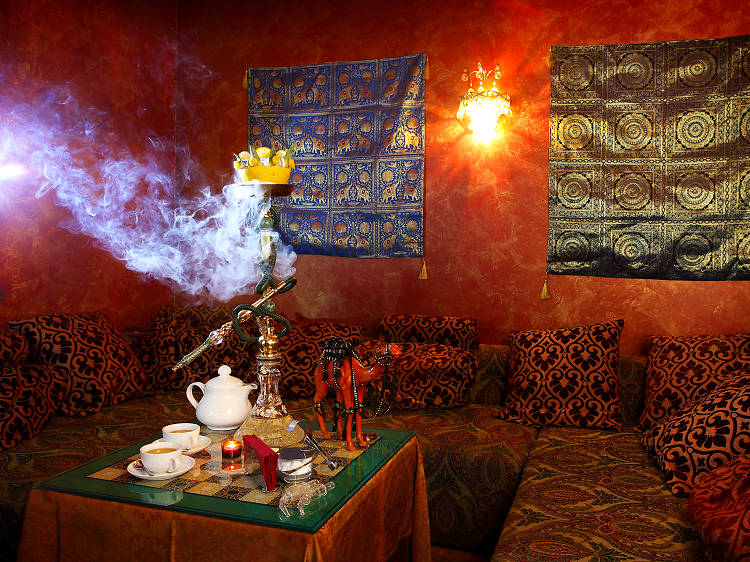 The 10 best hookah bars in Atlanta
In the capital of Georgia, we like to have things readily available, which means that the best hookah bars in Atlanta offer more than shisha: expect surprisingly delicious food and dance floors to turn these dens of exotic tobacco smoking into multisensory experiences. Home to a large Arab population, it is no surprise that these displays of culture have taken root in Atlanta, a city that's also a bedrock of Southern lifestyle across the U.S, anchored by BBQ eateries and Southern-style restaurants that offer out-of-this-world delicious fare. Which is all to say: Atlanta is a multicultural destination, offering visitors and locals alike plenty of things to do that cross thematic boundaries—including these hookah bars. RECOMMENDED: Full guide to the best bars in Atlanta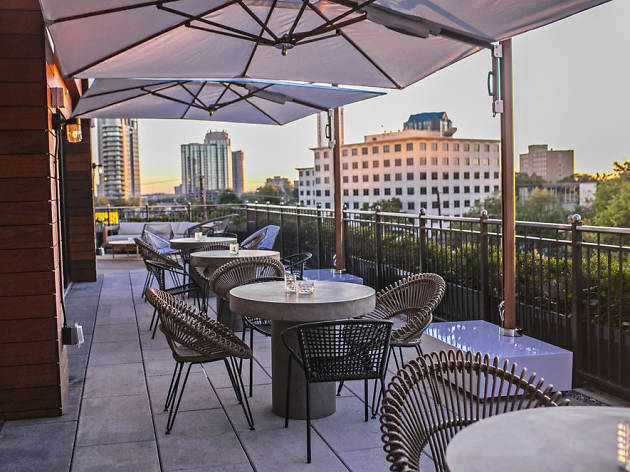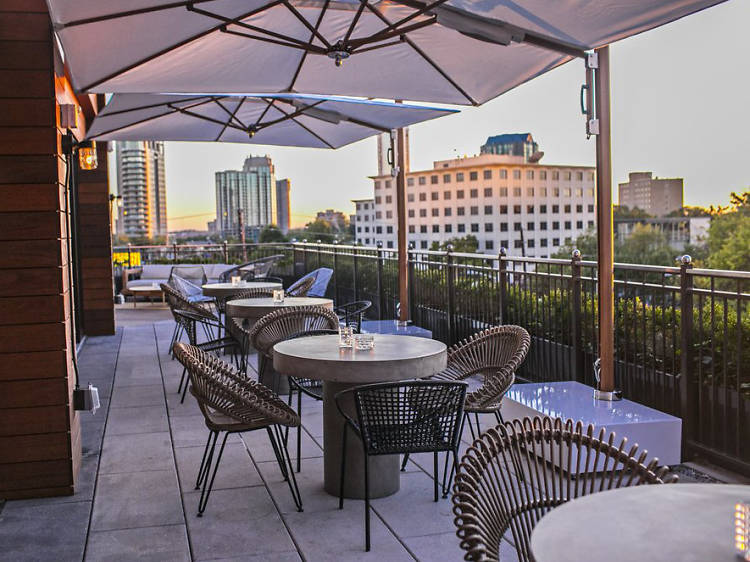 The 11 best rooftop bars in Atlanta
Whenever the forecast offers a break from Atlanta's notoriously steamy conditions, one of the most popular things to do in the city becomes drinking outdoors. While there are dozens of patios and sidewalk spots to choose from, you can take your fun up a notch by checking out a rooftop bar. The city continues to grow and expand, and there's no better way to enjoy scenic views than to do so while enjoying a well-made cocktail or craft beer at one of the best nightlife spots in town. And whereas Buckhead used to be the Mecca of rooftop bars, alfresco drinking spots can now be found all over the metro area. From a Downtown option atop a historic hotel to an award-winning restaurant in Midtown to the beer garden above the buzzing Ponce City Market, these popular options provide relaxing breezes, inviting views, and lots of fun.